Inside: Want to capture your kid's excitement this Easter? These Easter photo ideas for kids give you 25+ ideas for your Easter egg hunt, egg dyeing festivities, Easter morning and more. Forget the typical posed shots and get candid, in-action, cute easter pictures of your kids. Bonus: terrible mall Easter bunny experience averted!
This post contains affiliate links.
The Easter holiday has so many great photo opportunities. It's such a fun,colorful holiday for your kids.
I love taking photos of my kids, but I always seem to take the same kind of photos over and over. It can also be really hard to break away from the typical posed shots, that inevitably end up a little awkward and unnatural looking.
That's why I created this list of cute Easter pictures. It provides you with Easter photo ideas for your egg hunt, egg dyeing, Easter Day and some bonus ideas that are just for fun.
This list can help you to take candid photos of your kids, to show the action and excitement of the holiday. I guarantee your photos will show your child's personalities if you just step back and photograph them in action.
And plus, I need to take amazing Easter photos because I don't take my kids to pictures at the mall with the Easter bunny (does that make me a bad mom?). Because well, I find him a little creepy. Okay, a lot creepy. Why is the Easter bunny so creepy when real bunnies are so cute?
Anyway, when I use lists like this, I have more of a focus when I'm photographing. Last year, I got so many beautiful and unique photos to showcase our Easter traditions.
Easter Photo Ideas For Kids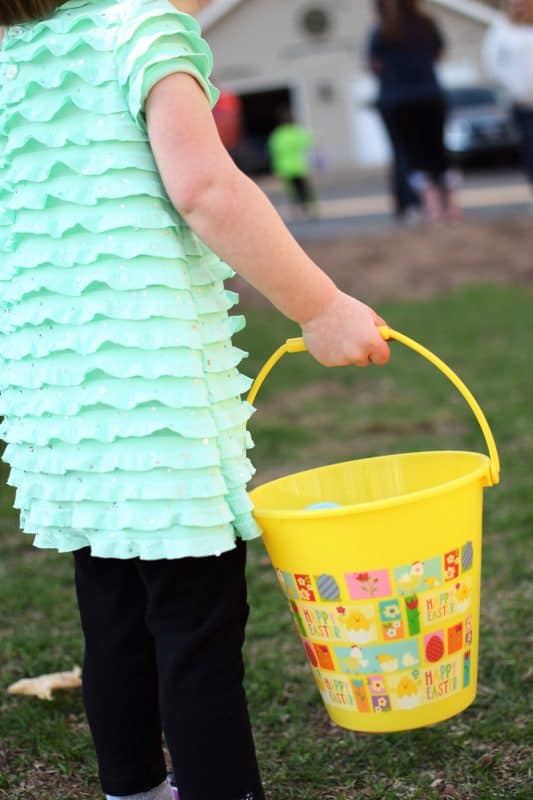 Easter Egg Hunt Photo Ideas
1. starting line
2. running shot
3. photo of child from behind holding basket
4. zoomed photo focused on child's hand holding the basket
5. aerial view of everyone sitting with their baskets
6. ground level photo showing an egg up close and kids blurred in the background in action
See my fun Easter egg hunt idea.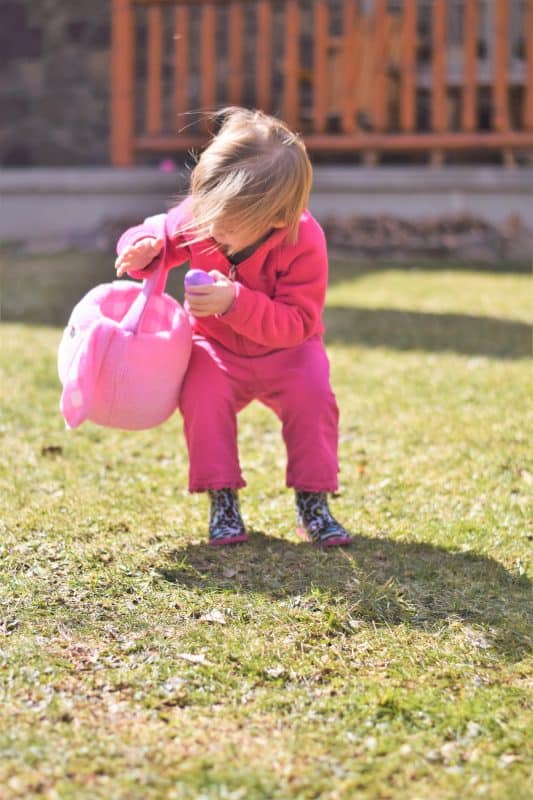 Easter Day Photos Ideas
1. Kids in their Easter outfits
2. aerial shot of kid's Easter baskets
3. close up of basket being held by child
4. basket in its hiding spot
5. aerial shot of child holding basket and looking up
6. eating chocolate/chocolate face
7. laying down surrounded by eggs
8. multigenerational photo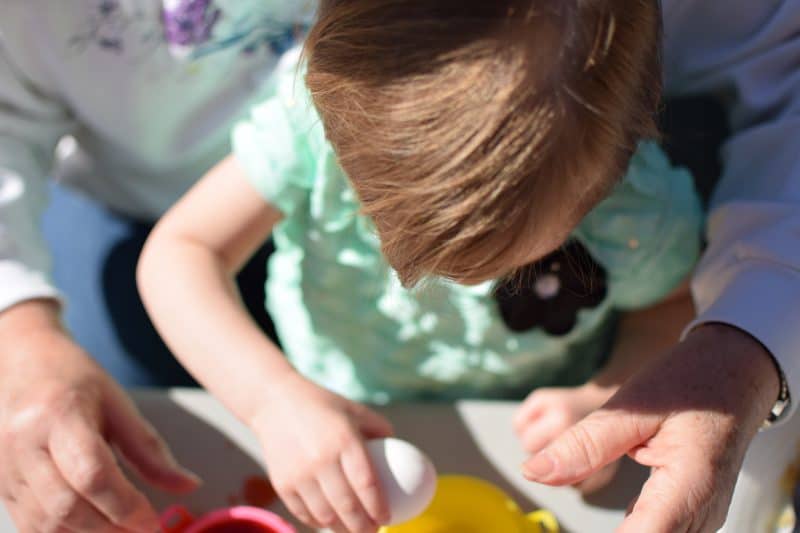 Easter Egg Dyeing Photo Ideas
1. Aerial shot of child dyeing eggs
2. close up of child's hand during the egg dyeing process
3. group photo
4. finished product
5. child holding favorite dyed egg in hands (focus on egg, blurred background)
6. dyed eggs in cupped hands
7. aerial photo of all egg dyes grouped together
8. aerial photo of all dyed eggs on a white background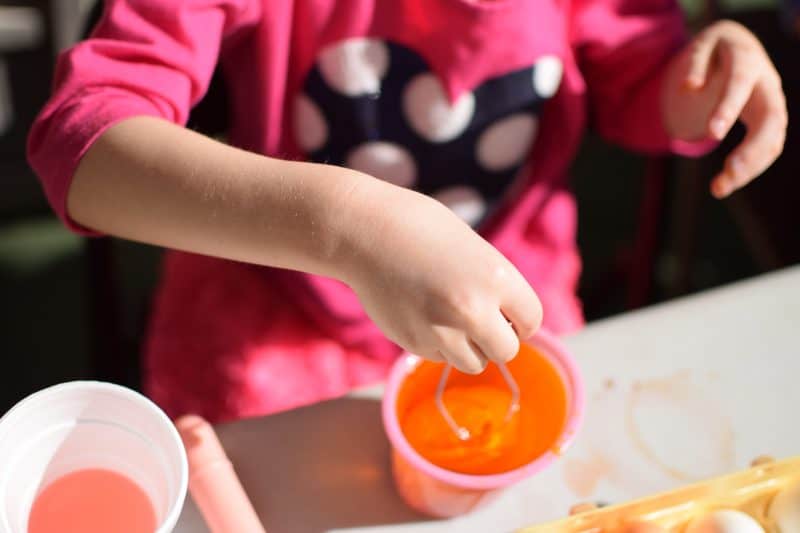 "Just for fun" Easter Photo Ideas
1. child laying next to first initial spelled out with plastic or dyed eggs
2. bunny for sale sibling photo
3. bunny ears
4. posed photos with simple Easter backdrop
5. baby in a basket filled with plastic eggs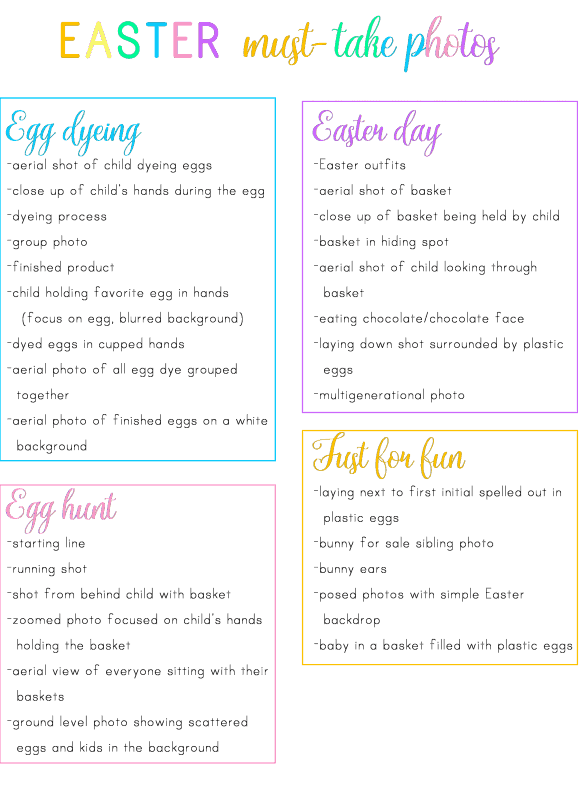 If you would like to print this list of ideas, you can instantly access the printable here!
If you're all about the Easter traditions, here are some amazing family Easter traditions.
And if you're looking for a great entry level DSLR camera,these photos were taken with a Nikkon D4300 camera and a 50mm lens.
PS- One last tip. Don't forget to put your camera down and get into the action with your kids! And hand over the camera to someone else and get in the photo yourself too!