A baby's baptism is a very special moment in your young child's life.
You can add to the joyous occasion and make it even more special by adding some of these christening quotes and verses for your baby's baptism in the ceremony or on the baptism invitations that you send to your guests.
Instead of trying to come up with your own beautiful words, you can use one of the quotes about babies below or a verse from the bible to really make your baby's baptism extra special.
Christening Quotes For Baby
Baptism or christening quotes for baby that express the miraculous gift from God that your baby truly is.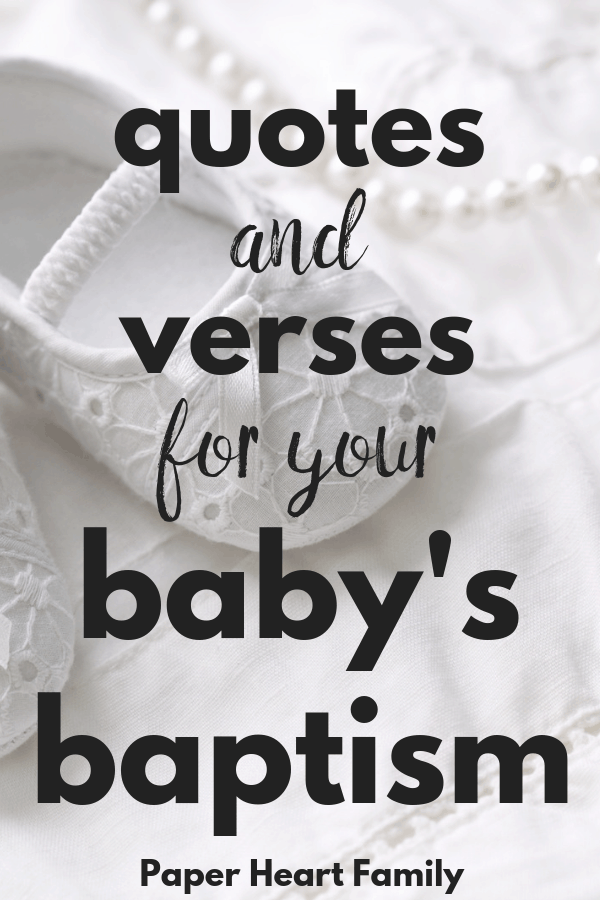 1. I believe God sent you into my life to give me something to fight for, to show me there is love in this world, to bring me hope, to bring me joy. All the proof of God i need is in you. You are a gift from the heavens.
2. All of God's grace in one tiny face.
3. A baby is a blessing, a gift from heaven above. A precious little angel to cherish and to love.
4. On this day of baptism may God, who loves us all, smile lovingly upon this child, so innocent and small… and may he guide this girl/boy throughout the years ahead as blessings light the pathway where those tiny feet are led.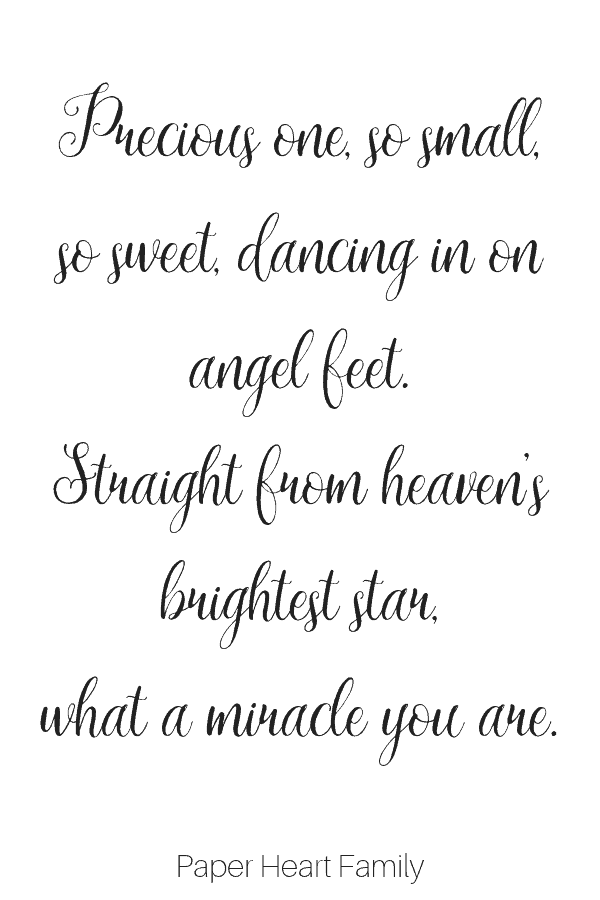 5. For I know the plans I have for you, declares the Lord, plans to prosper you and not to harm you, plans to give you hope and a future.
6. For your baptism day, may God grant you always, a sunbeam to warm you, a moonbeam to charm you, a sheltering angel so nothing can harm you. Laughter to cheer you, faithful friends near you, and whenever you pray, Heaven to hear you.
7. As the droplets of water are placed upon you, you are wrapped in God's precious love. May he bless, guide and protect you, keeping you safe, healthy and happy from above. God bless you."
8. I am fearfully and wonderfully made.
9. Precious one, so small, so sweet, dancing in on angel feet. Straight from heaven's brightest star, what a miracle you are.
10. One tiny hand to guide and hold, one tiny life to shape and mold; each child, a gift from God above, a symbol of His strength and love.
Baby Bible Verses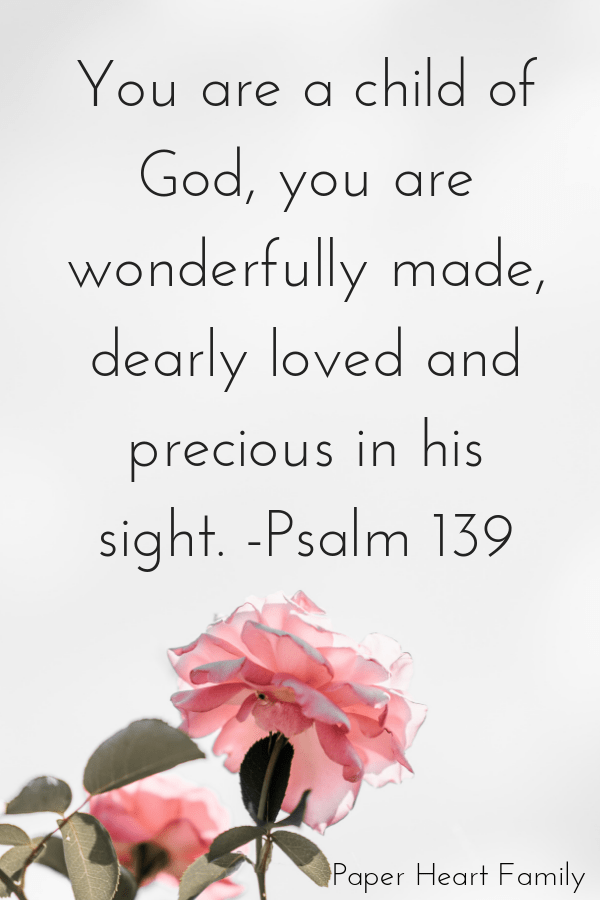 Straight from the bible, these baby bible verses are a must-have special touch to the special day.
11. Every good and perfect gift is from above. James 1:17
12. She is clothed with strength and dignity and she laughs without fear of the future. When she speaks her words are wise and she give instructions with kindness. Proverbs 31:25
13. For I know the plans I have for you, says the Lord. They are plans for good, to give you a future and a hope. Jeremiah 29:11
14. The Lord bless you and keep you, the Lord make his face shine upon you and be gracious to you, the Lord lift up his face toward you and give you peace." — Numbers 6:24-26
15. You are a child of God, you are wonderfully made, dearly loved and precious in his sight. Psalm 139
16. Be brave, be strong and courageous, do not be afraid, do not be discouraged, for the Lord your God will be with you wherever you go. Joshua 1:9
17. May the Lord give his angels charge over you, to guide you in all your ways. Psalm 91:11
18. Before I formed you in the womb, I knew you, before you were born I set you apart. Jeremiah 1:5
19. For you created my inmost being; you knit me together in my mother's womb. I praise you because I am fearfully and wonderfully made. Psalm 139
20. The Lord bless you and keep you; the Lord make his face shine on you and be gracious to you; the Lord turn his face toward you and give you peace. Numbers 6:23
21. She is far more precious than jewels. Proverbs 31:10