Baby's first Halloween is a fun little milestone, right? And even more fun is doing a family Halloween costume with a baby.
Of course your baby isn't going to remember it, but WHO CARES? If it makes you happy, that's all that matters.
And the cute photos that you're going to get will be priceless, and something that your baby will definitely love looking back at in the future.
This compilation of AMAZING costume ideas comes from some incredible mamas over on Instagram (you might want to click through to their equally amazing Instagram accounts and follow them!!).
I spent hours looking for the best family Halloween costume ideas with a baby, and I know that you're gonna love it. These ideas are doable, out-of-the-ordinary and SUPER SUPER FUN.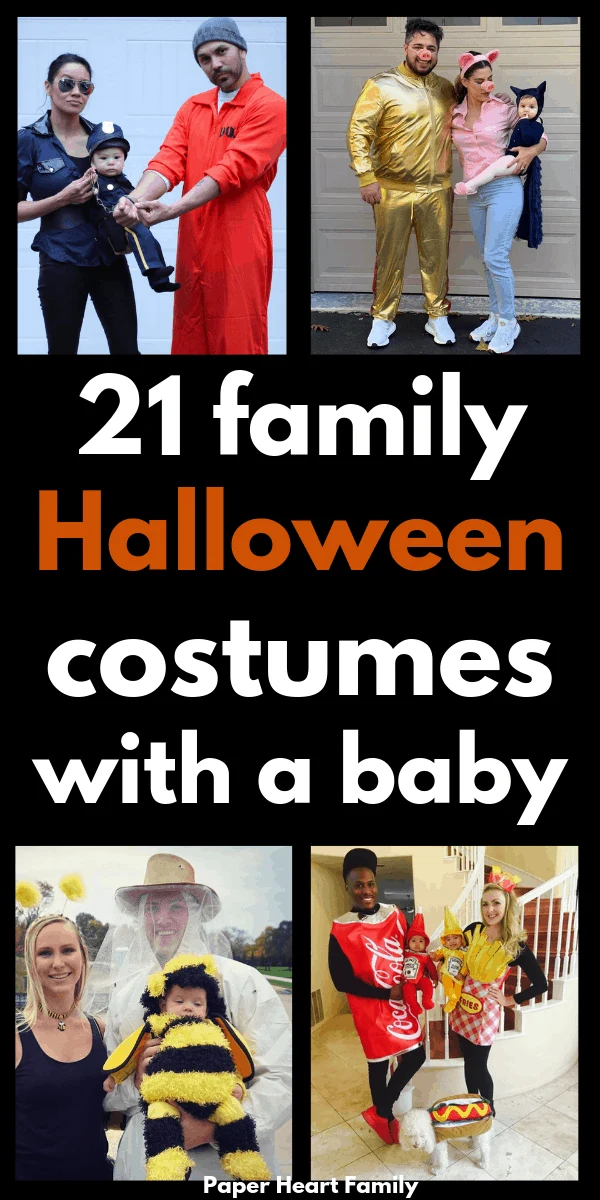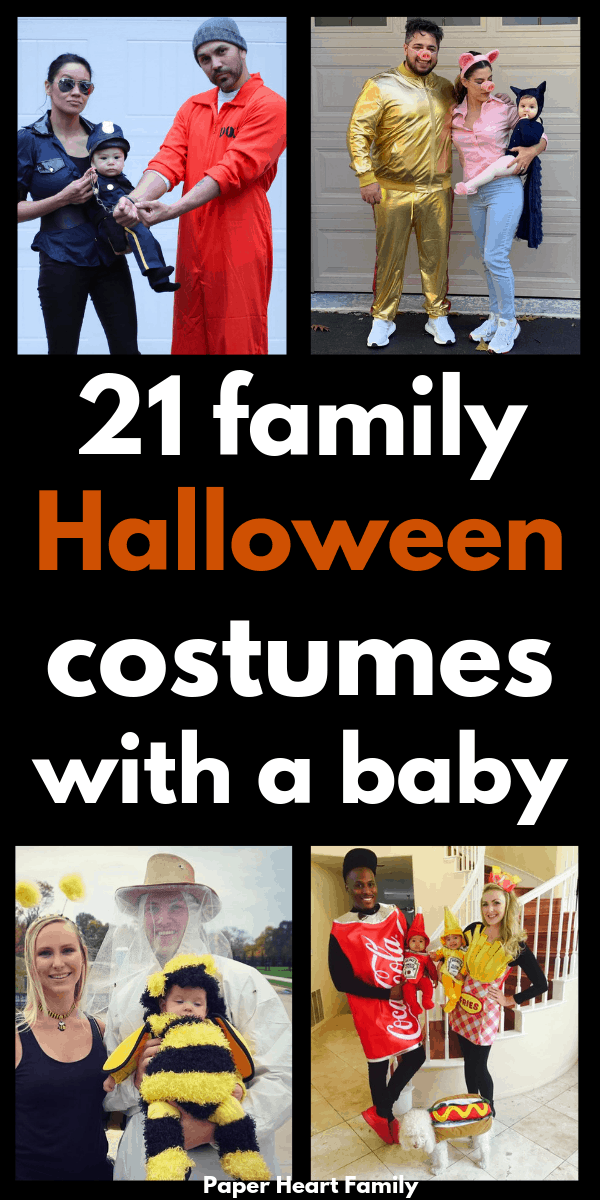 Family Halloween Costumes With A Baby
1. The Flintstones
Aren't these costumes just perfection? I love all the little details but I also love how simple this would be to pull off in DIY form.
If you're feeling crafty, you must also check out these DIY Halloween costumes for babies.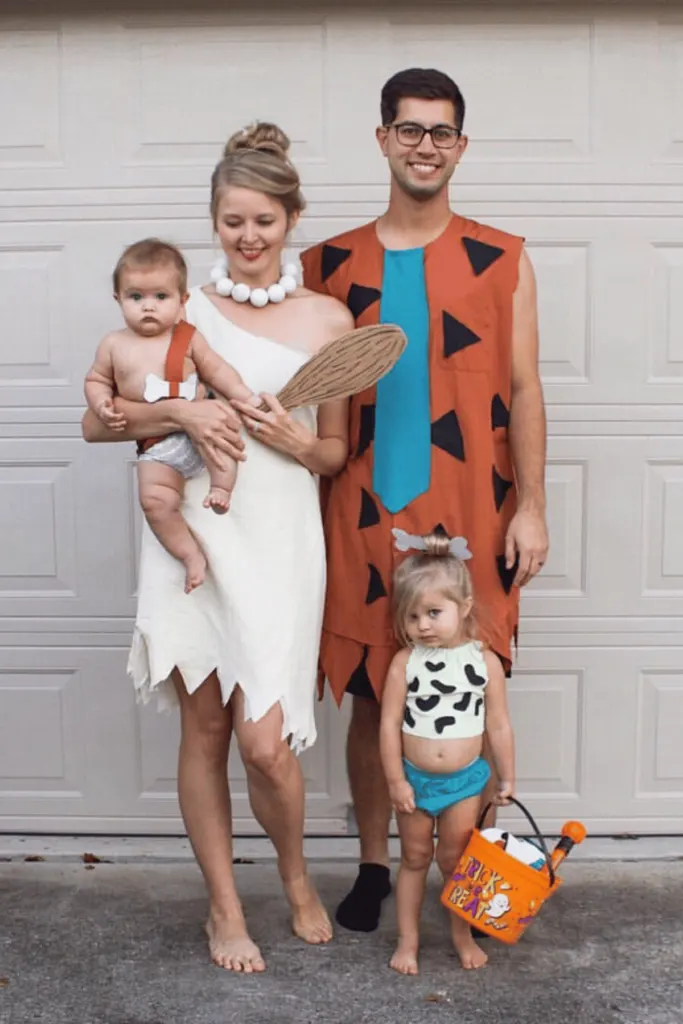 2. Outer Space
If you are big into baby wearing, then check out this next one or inspiration! An astronaut, an alien and a baby wearing spaceship. I also love that the dad's costume is something that any dad would be up for.
3. The Berenstain Bears
Ready for a blast from the past? This one is oh so very simple and just darling.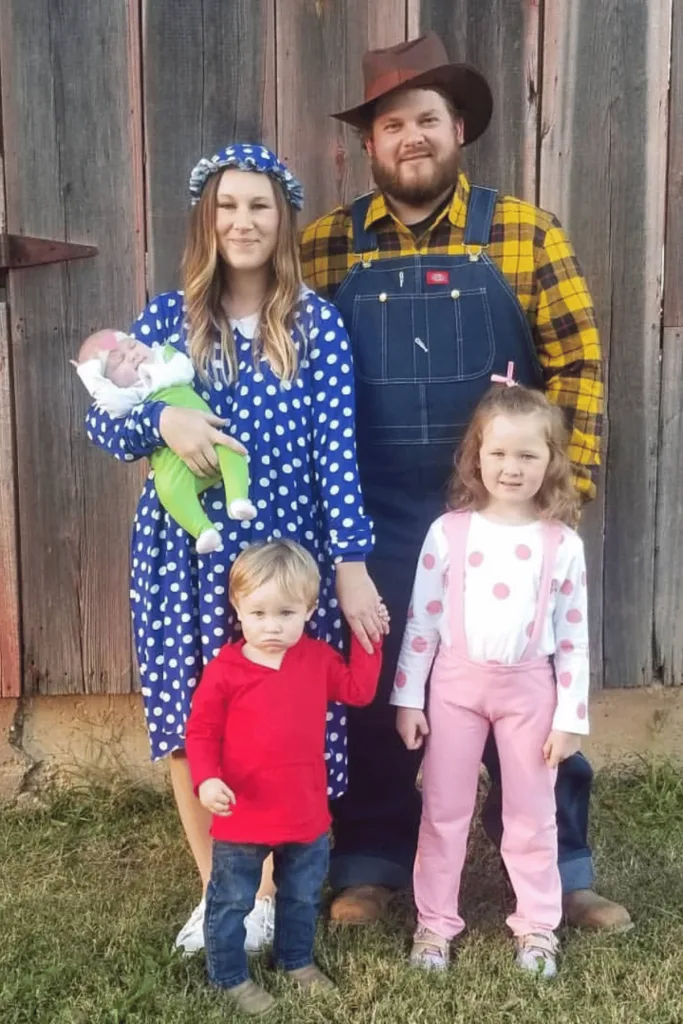 4. Winnie The Pooh
Gah! I almost have no words for this one. If you have a baby AND your pregnant, I don't think there is any other option than these Winnie the Pooh themed costumes. FAV-OR-ITE.
5. The Lady And The Tramp
I feel like this level of amazing, pulled-it-off-flawlessly perfection is NOT EVEN POSSIBLE. I am IN LOVE WITH THESE COSTUMES. Seriously so stinkin' cute and totally DIY'ed by this incredible mama.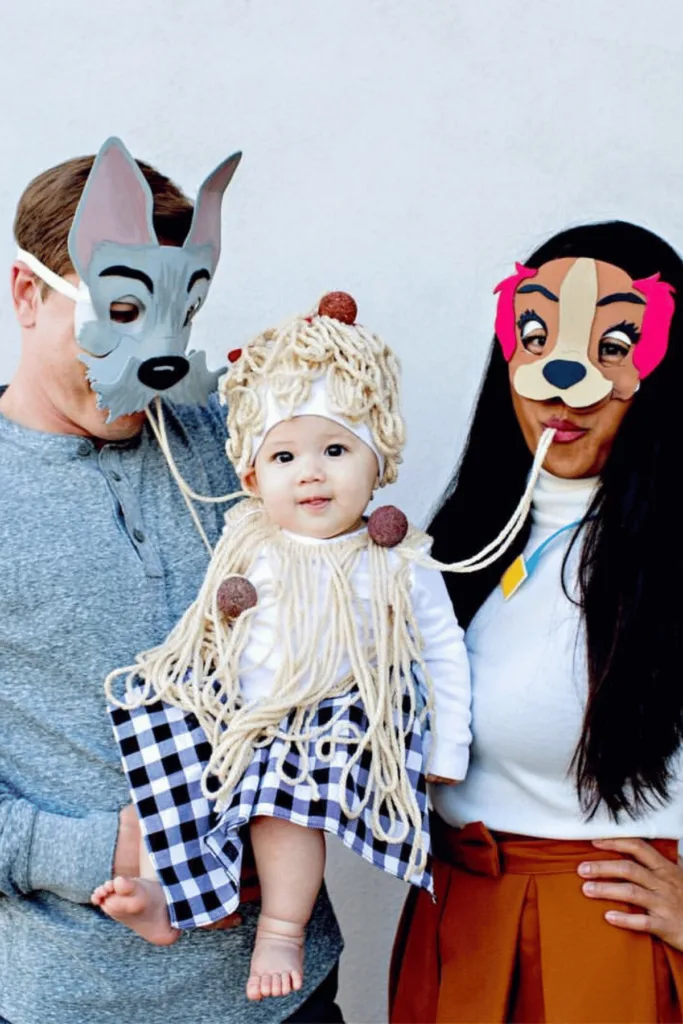 6. Ice Ice Baby
Perfect for the mom and dad who live to make other's laugh. And how inexpensive and simple, too?!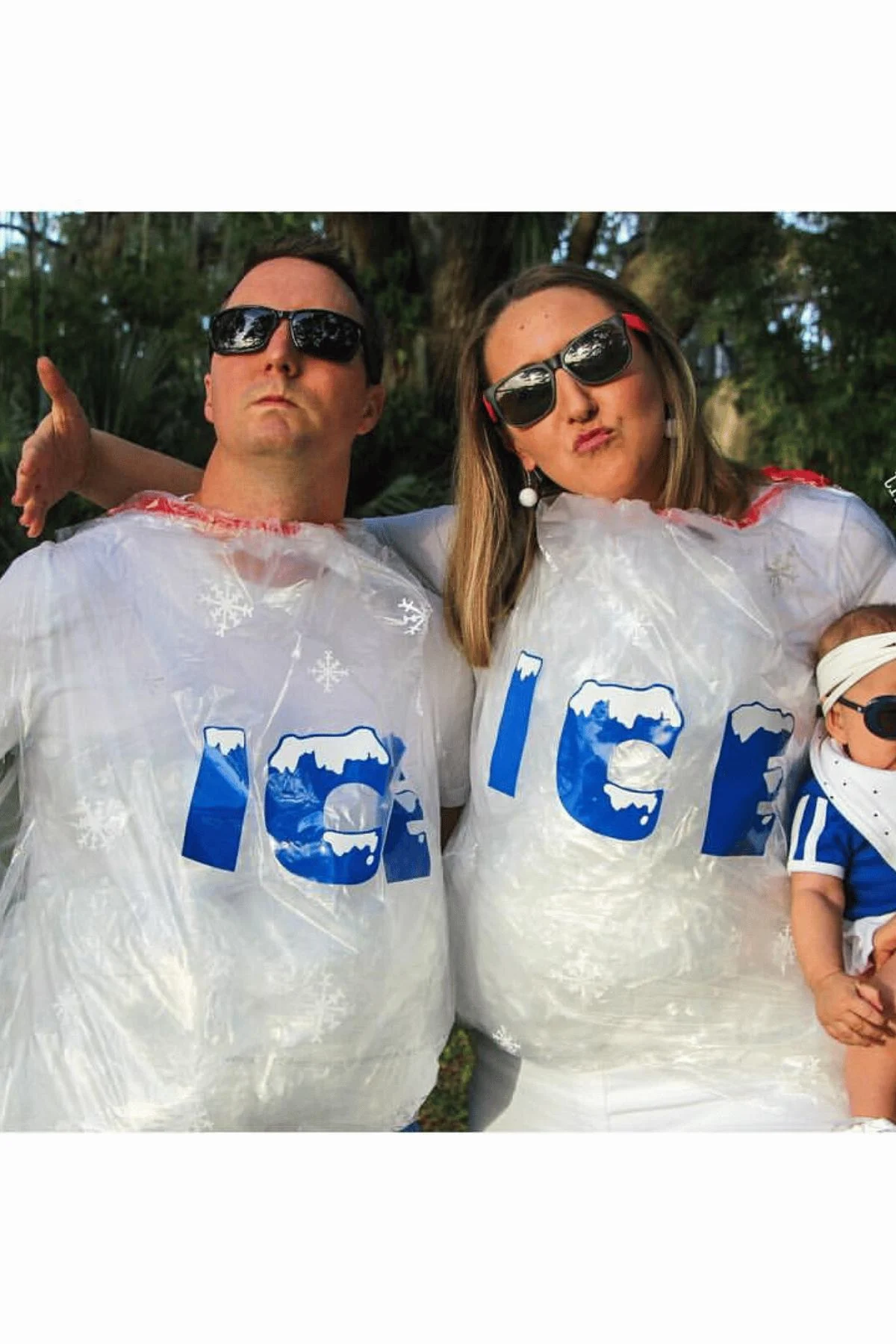 7. Under The Sea
I love that this mama incorporated her fur babies as well! I love everything about it: the mermaid, shark, scuba diver and the fish!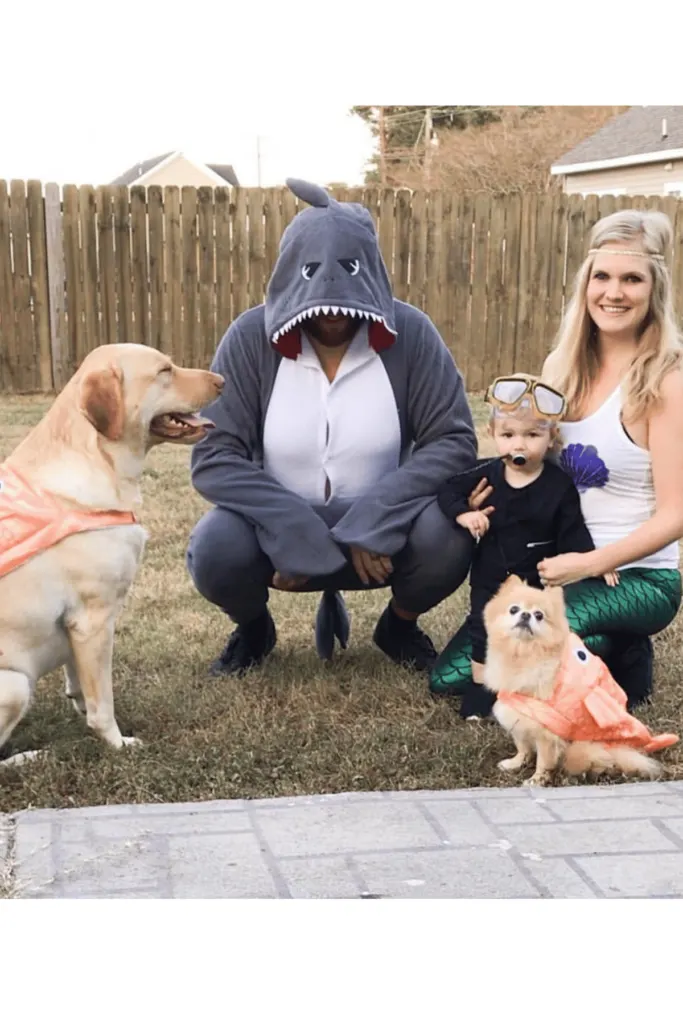 8. Pumpkin Patch
Dress the baby as a pumpkin and grab some old flannels from the closet and you're good to go!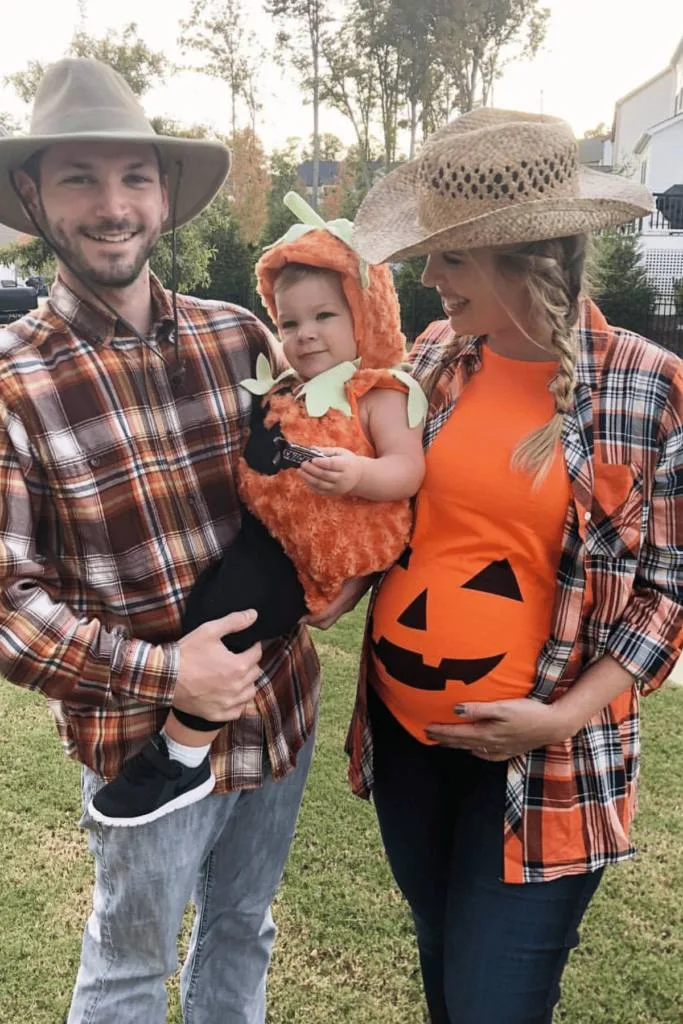 9. The Wizard Of Oz
Okay, yes. The Wizard of Oz has likely been done a million times for Halloween. But let's be honest. No one has ever done it before like this mama! That scarecrow!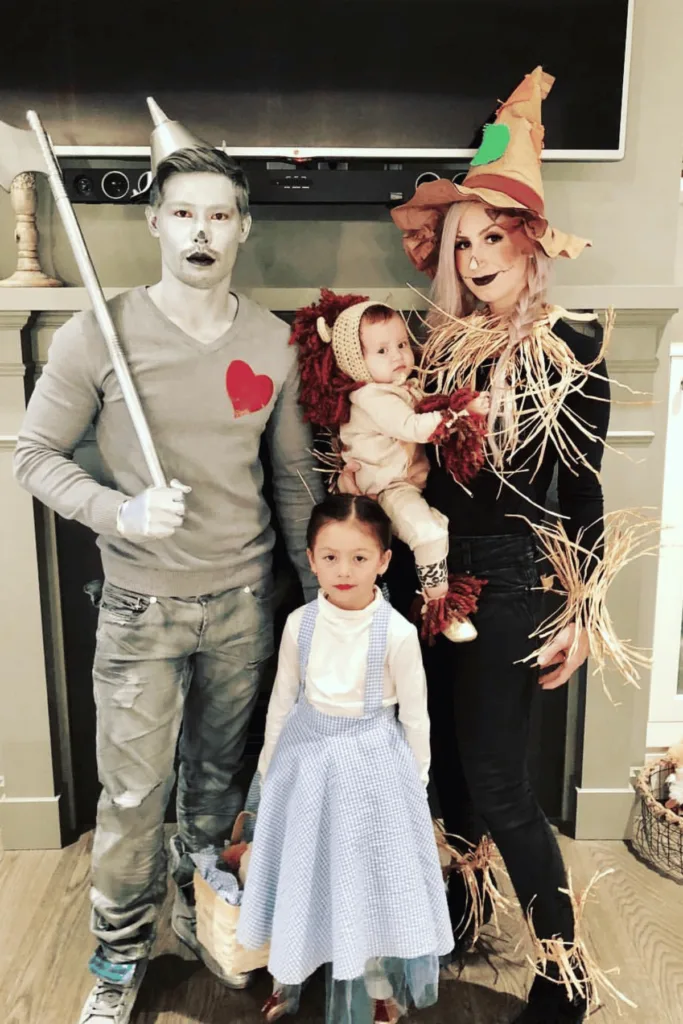 10. Beauty And The Beast
This mama not only made these amazing costumes for under $30, but she also blogged about it. Check out her blog post for all the details!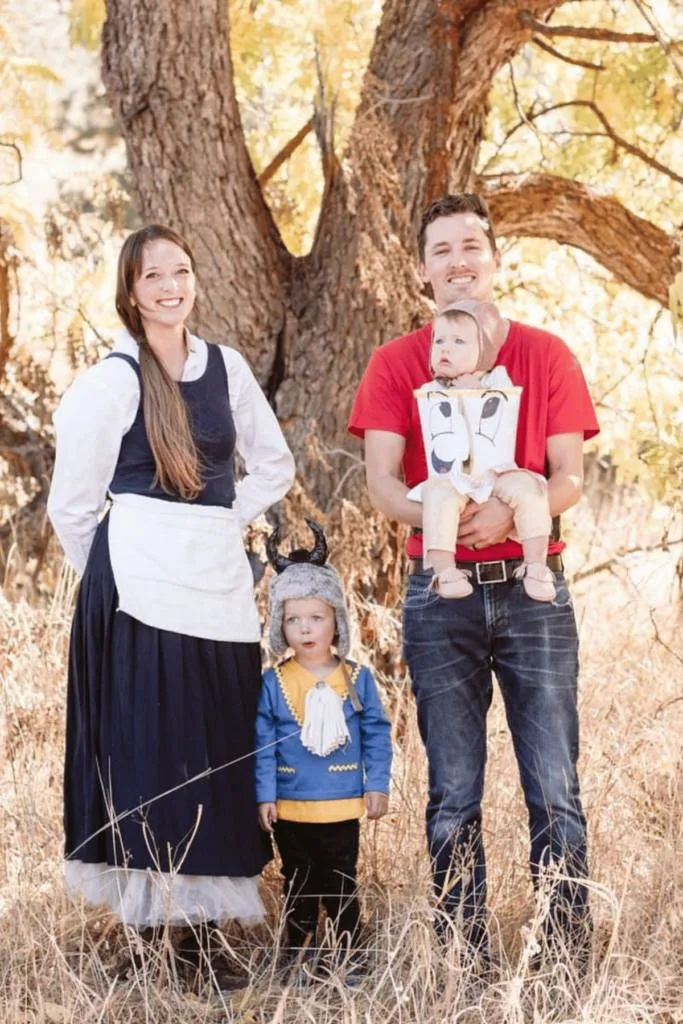 11. The Yellow Brick Road
Yep, another one, but this one is very different from the previous Wizard of Oz example, so I thought I'd throw this one in for you too!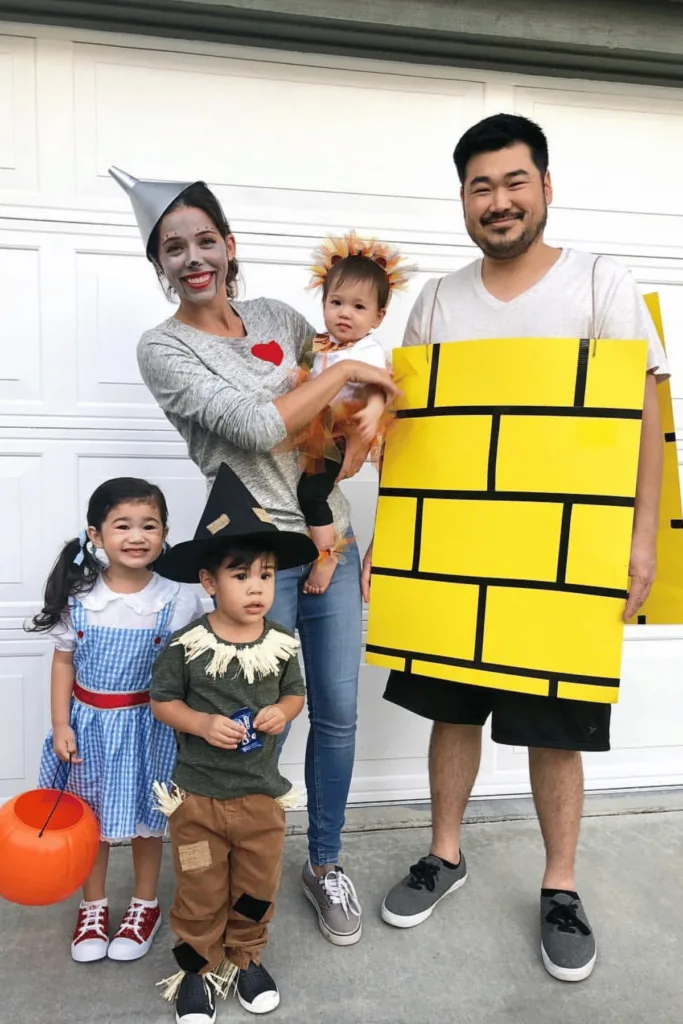 12. The Three Little Pigs
ADORABLE! As is this family!! And this one is perfect for a family Halloween costume with twin babies.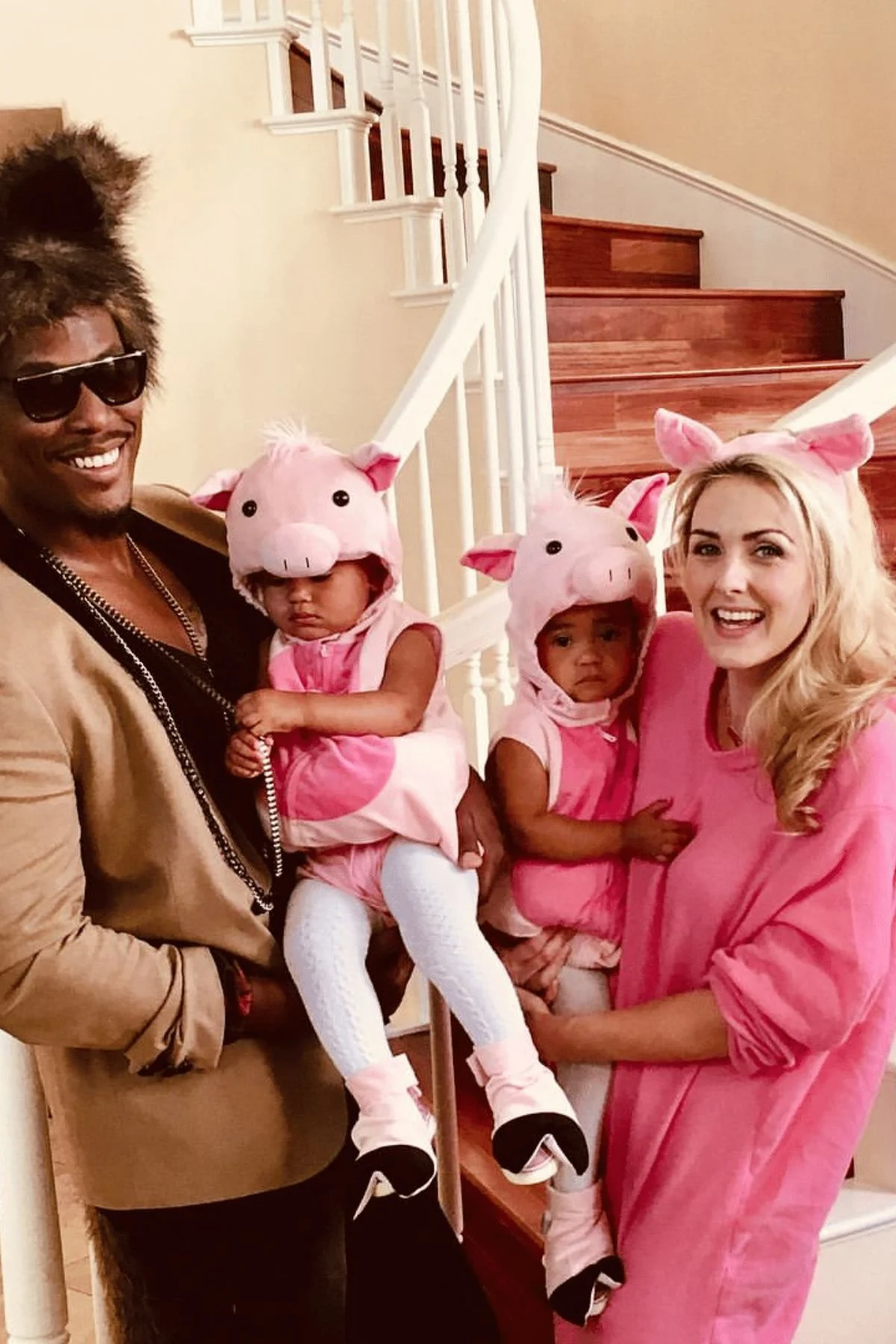 13. Ketchup And Mustard
Who knew that ketchup and mustard could be this adorable? And don't just scroll past and miss the real life hot dog at the bottom of the photo! The cutest!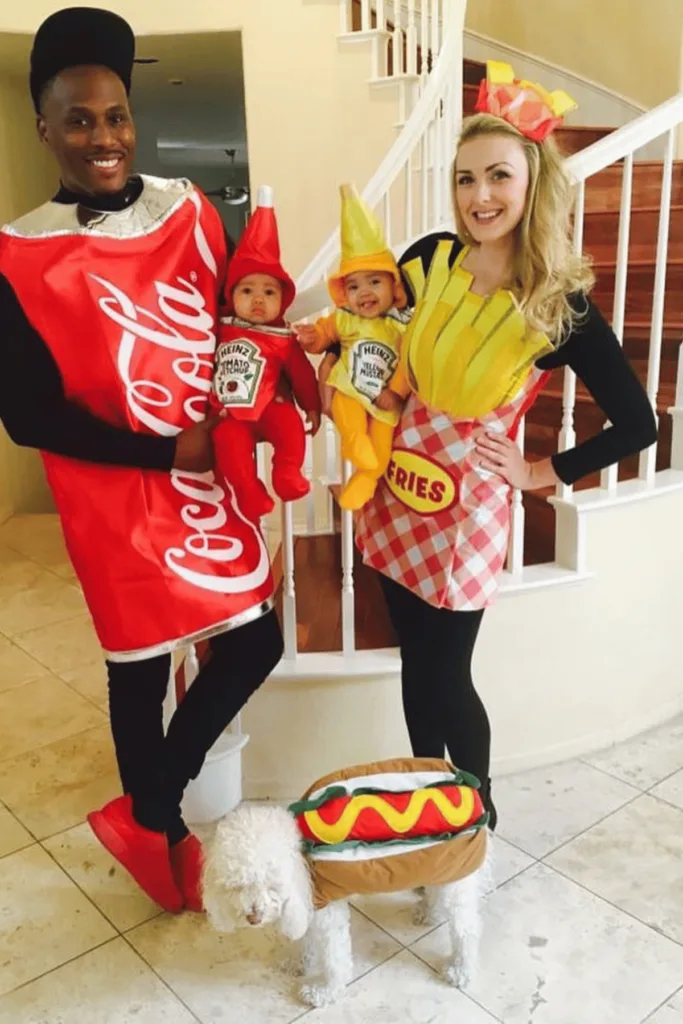 14. Cotton Candy
These mega-unique cotton candy costumes seriously look like something straight out of a movie. Or a dream! They look almost good enough to eat, don't they?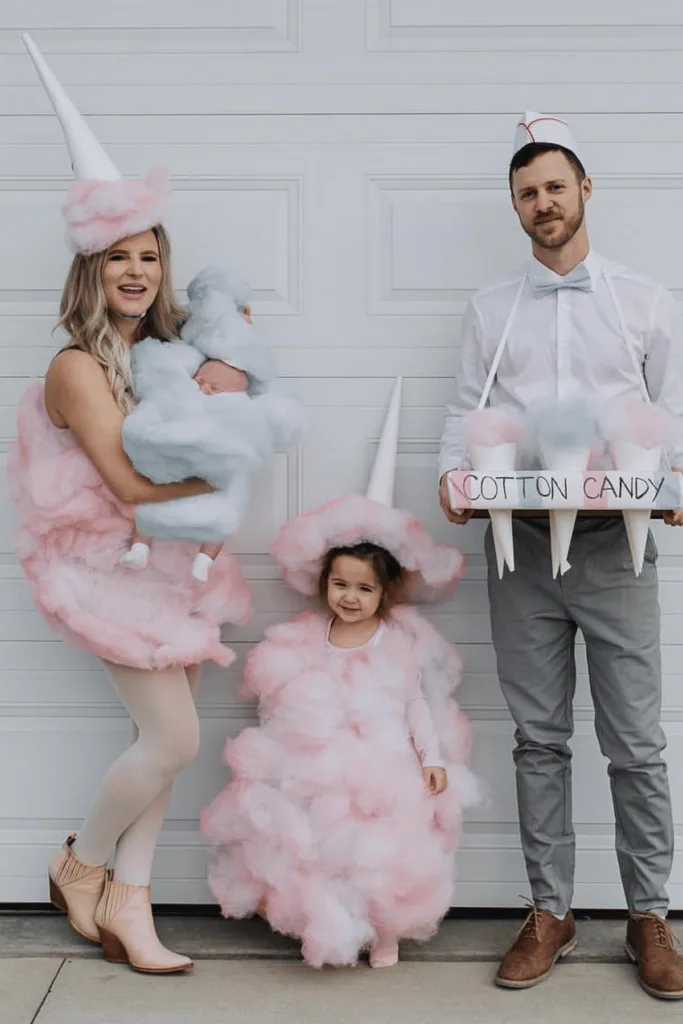 15. Sing
My two children are OBSESSED with the movie Sing, and though they are typically way too independent to want to do a themed costume, this one just might be a winner!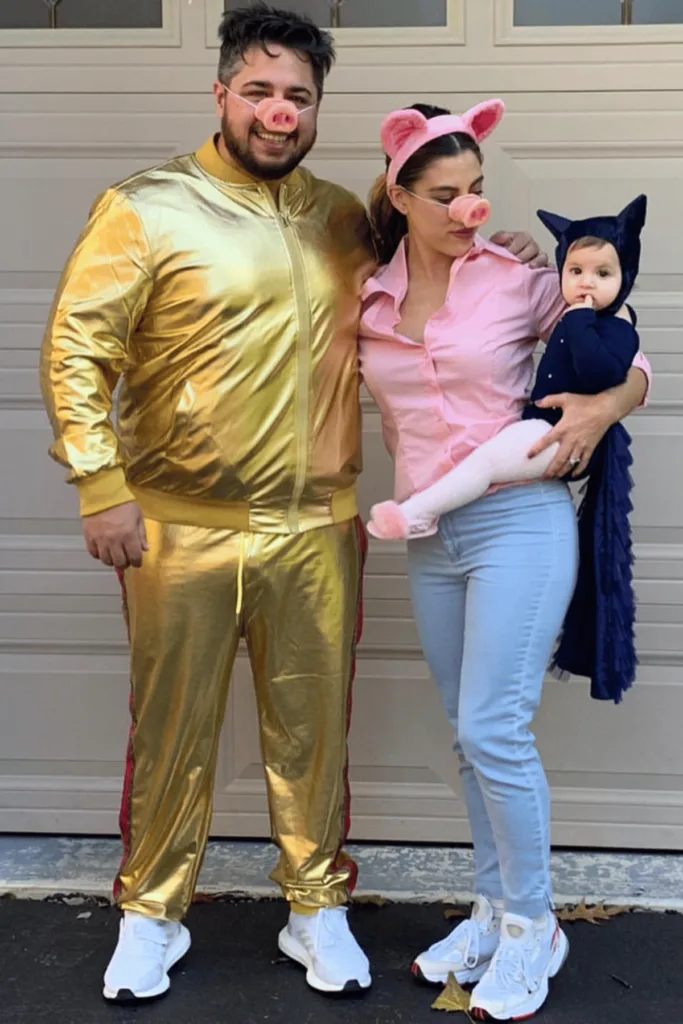 16. Football
How stinkin' cute, right? And so simple, you might have everything you need for this costume packed away in your attic.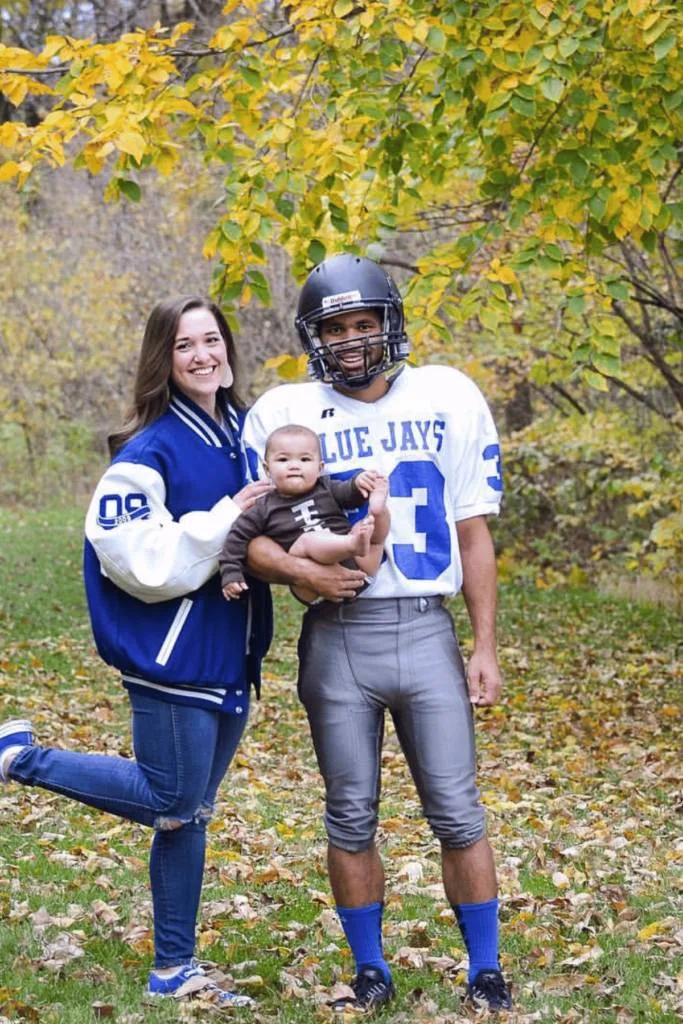 17. Cops And A Convict
Babies are cute, but babies dressed up like cops on Halloween have got to be the cutest!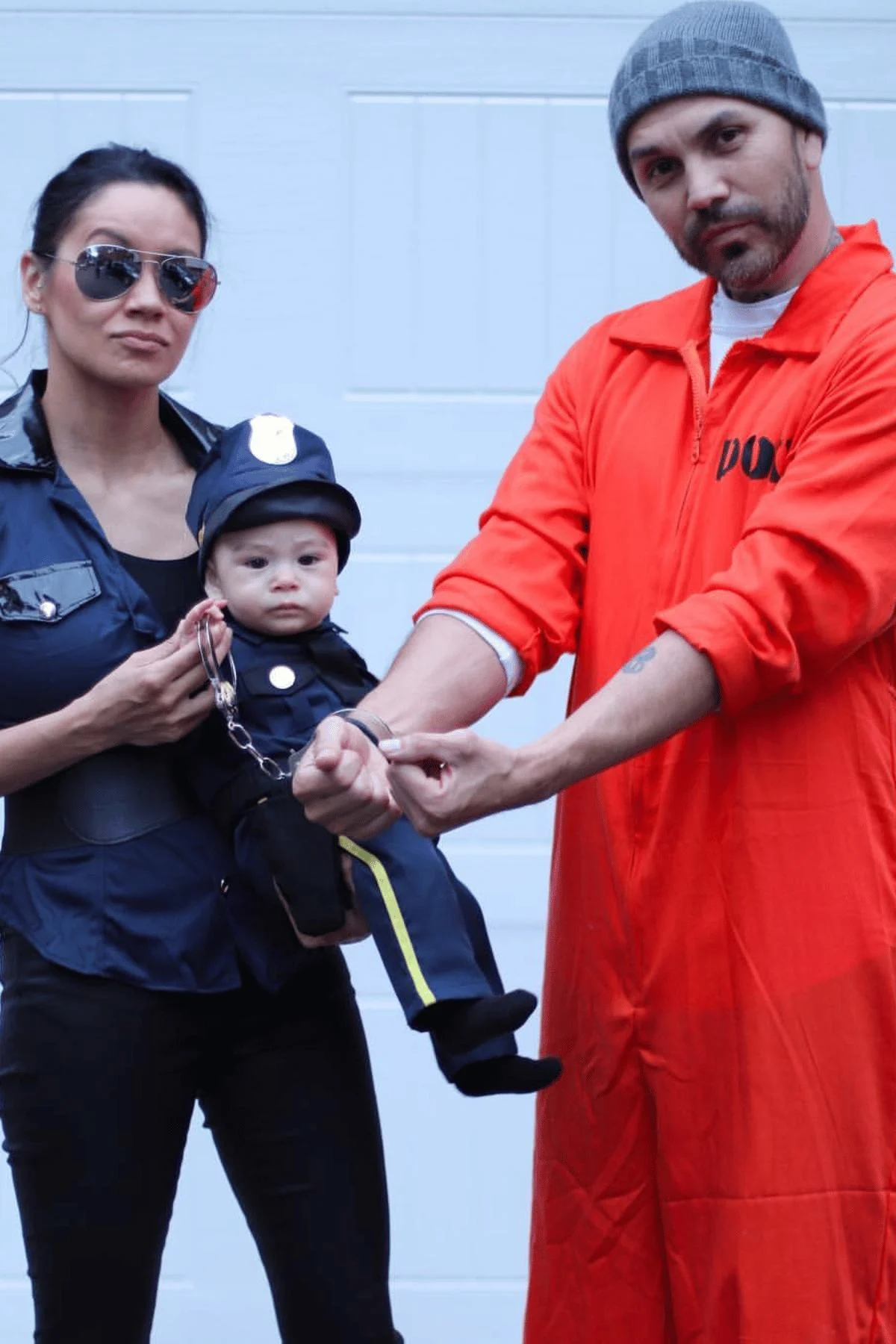 18. Bees And The Keeper
Look at that little, adorable bee! I love the whole ensemble.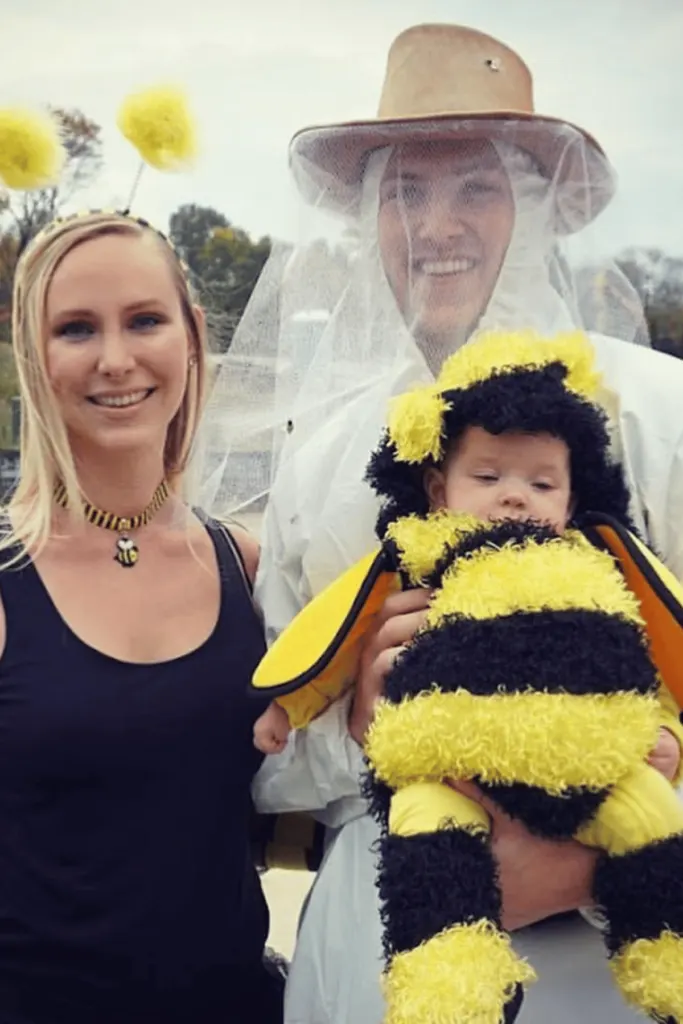 Want more awesome inspiration? Check out my other Halloween costume lists:
Family Halloween Costume Ideas
Halloween Costume Ideas For Families Of Four
Sibling Halloween Costume Ideas
Have you decided yet what you and your baby are going to dress as for Halloween? I would love to hear in the comments!