Thanksgiving is the perfect time to stop and talk with your kids about gratitude. It's definitely something that in this age of instantaneous EVERYTHING, we need to focus on. This gratitude activity for kids is the perfect way to focus on gratitude in a fun way.
It's such an easy gratitude game!
Whether you use this free printable during your family Thanksgiving dinner, for the students in your classroom or as a Thanksgiving Eve activity, it doesn't matter. The important thing is that you took the time to connect with the kids in your life and to talk as a family about what you're thankful for.
Making a gratitude pumpkin or hanging this free printable Happy Thanksgiving banner is another activity that you could absolutely pair with this one.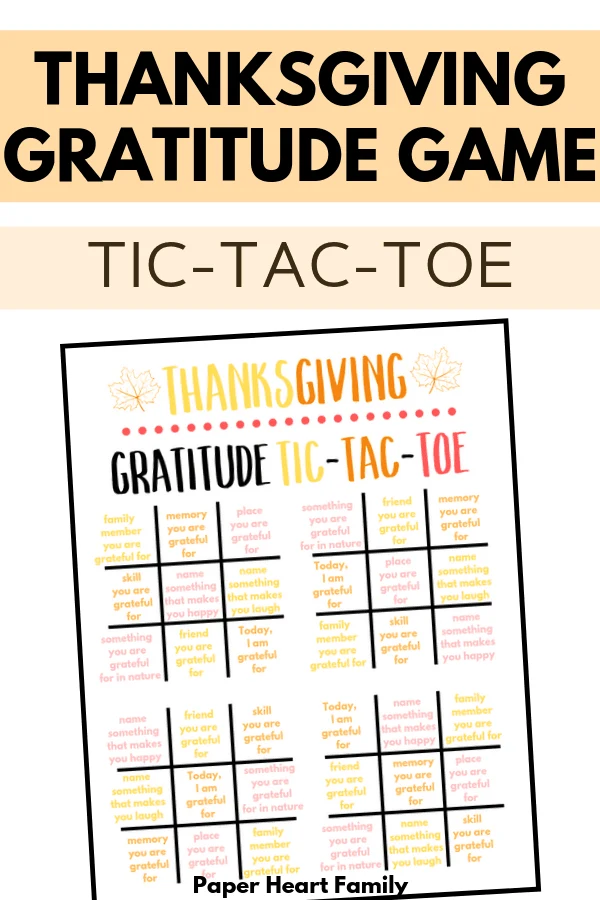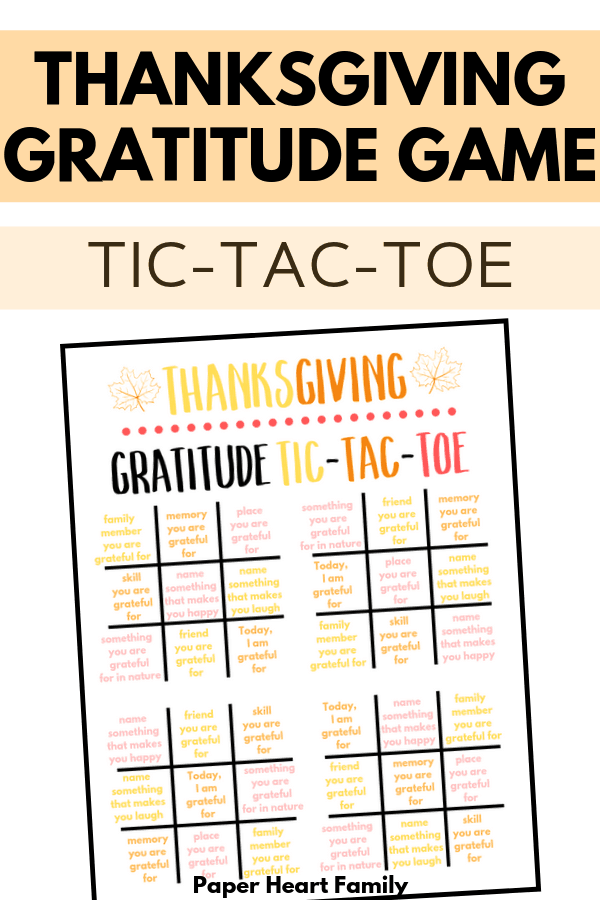 Thanksgiving Tic-Tac-Toe Gratitude Activity For Kids
How To Use The Printable
Download and print your free printable below.
Play by responding to the prompt in order to claim your spot with an X or an O.
That's it! It's super simple, but also extremely effective at getting your kids to look at all of the ways that they have been blessed.
I love that this is a group activity. Sometimes kids have a little trouble answering questions like these. That's why it's great for them to hear from you, to hear your answers to the prompts as well.
The Prompts
There are nine different prompts included in this printable:
Name a family member that you are grateful for.
Name a memory that you are grateful for.
Name a place that you are grateful for.
Name a skill that you are grateful for.
Name something that makes you happy.
Name something that makes you laugh.
Name something that you are grateful for in nature.
Name a friend that you are grateful for.
Today, I am grateful for…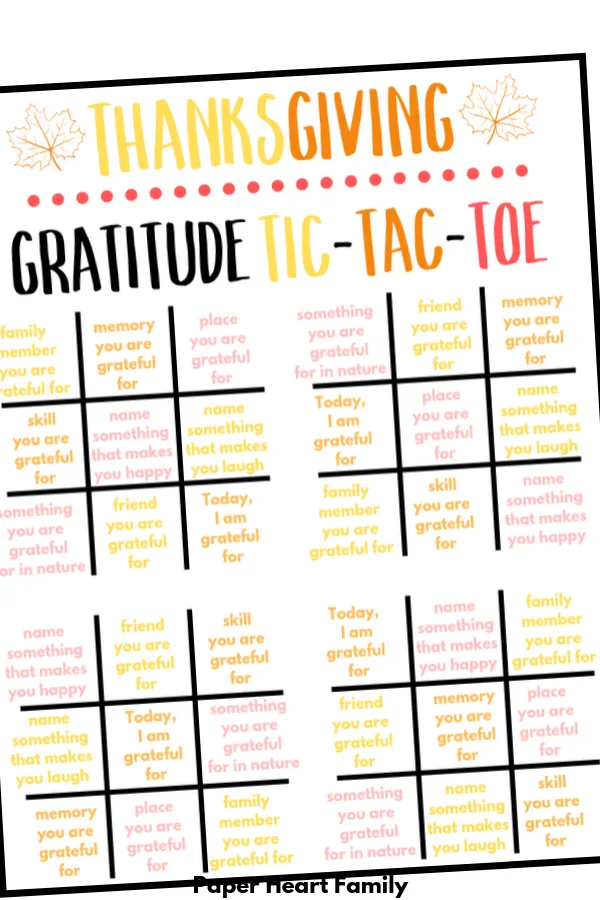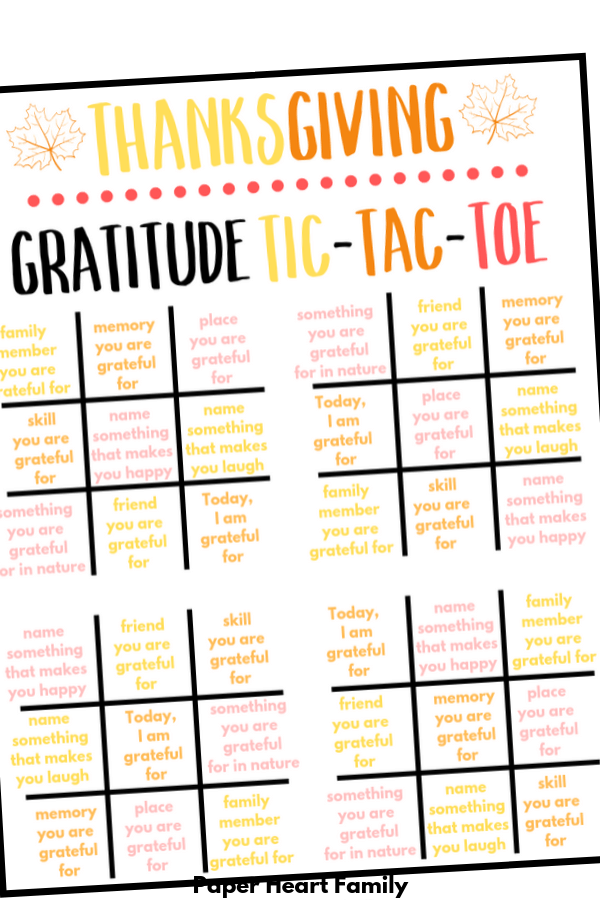 Are you ready to print the printable?
I truly hope you love this gratitude activity for kids and that it brings you and your family closer! I would love to hear about it in the comments!