Halloween is such a special and fun event for children and parents alike.
The weather is getting cooler, there are amazingly spooky decorations everywhere and the kids are ready for lots of treats!
There is a lot of candy corn to consume (depending on your opinion of it!), many family Halloween costumes or sibling costumes to piece together or buy, the fun tradition of taking your kids trick-or-treating, a large or small pumpkin to carve into a silly or spooky face, and most fun of all, Halloween parties to plan!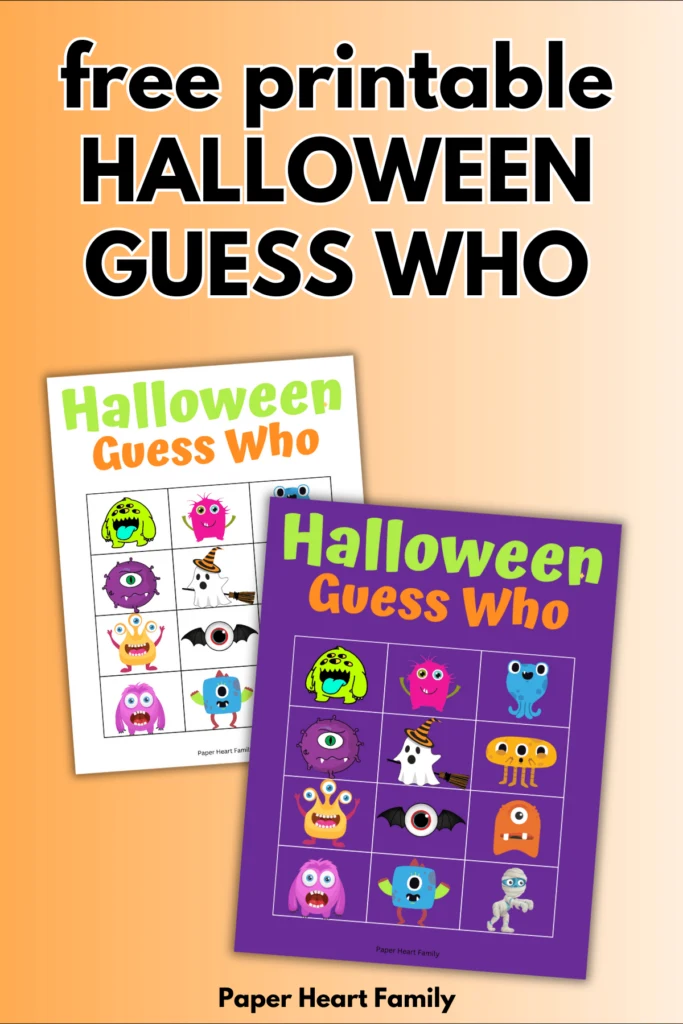 Of course, no party is complete without some fun party games for the entire family!
With so many games you can choose from, we have you covered with a Halloween twist on a classic fun game!
You could even have a Halloween game night and include some Halloween Scattergories and Halloween Mad Libs, too.
One game in particular that is fun for kids of all ages is Guess Who. It is the perfect game for any inquisitive young and old minds.
And there will not be a party guest who will not want to join in guessing which of these silly monsters has been picked by the opposing team!
Smaller children can even be grouped into teams with older children or parents who can help them with the rules. The great thing about this game is that it is all about the questions and we know our kids are always full of questions!
To really turn this into a true Halloween party game, your fictional characters can be characters such as adorable monsters and cute ghosts. The kids will have so much fun playing this awesome fall party game!
Now let us get into how to play this fun game that will have everyone guessing and laughing!
How To Play Guess Who
So now that you have decided to add Guess Who to your list of party games, let us make sure you know all the ins and outs of how to play.
Each team or single player gets a game card.
Each team or player should then choose one monster, but should not reveal the chosen monster to the other team.
Now the game can begin!
Each team takes turns asking each other yes or no questions about their main character in order to narrow the selection down to a few or just one. Questions would usually be about the character's appearance.
As questions are asked, monster's that do not fit the description should be crossed off.
We love using these dry erase pocket sleeves for reusable games like this!
The object is to guess what character the other team has chosen. The first person to guess the other team's correct character wins the game!
Your best bet is to ask simple questions that will help you discover which monster card the opposing team has chosen!
Below you will find a list of sample questions to get you started whether you are playing regular Guess Who or our special Halloween Monster Guess Who!
Sample Questions To Ask
1. Does your character have two eyes?
2. Does your character have hair?
3.Is your character smiling?
4.Does your character wear a hat?
5.Does your character have three eyes?
6. Does your character have black eyes?
7. Does your character have more than three eyes?
8. Can your character fly?
9. Does your character have pink hair?
10. Does your character have one eye?
11. Is your character bald?
12. Does your character have short hair?
13. Does your character have sharp teeth?
14. Is your character purple?
15. Does your character have blue eyes?
16. Does your character have green eyes?
17. Does your character have two different colored eyes?
18. Is your character angry?
19. Does your character swim?
20. Does your character have arms?
Halloween Guess Who
Below are a couple of fun and colorful printout options that will really help bring a Halloween feeling to your Guess Who party game!
Option #1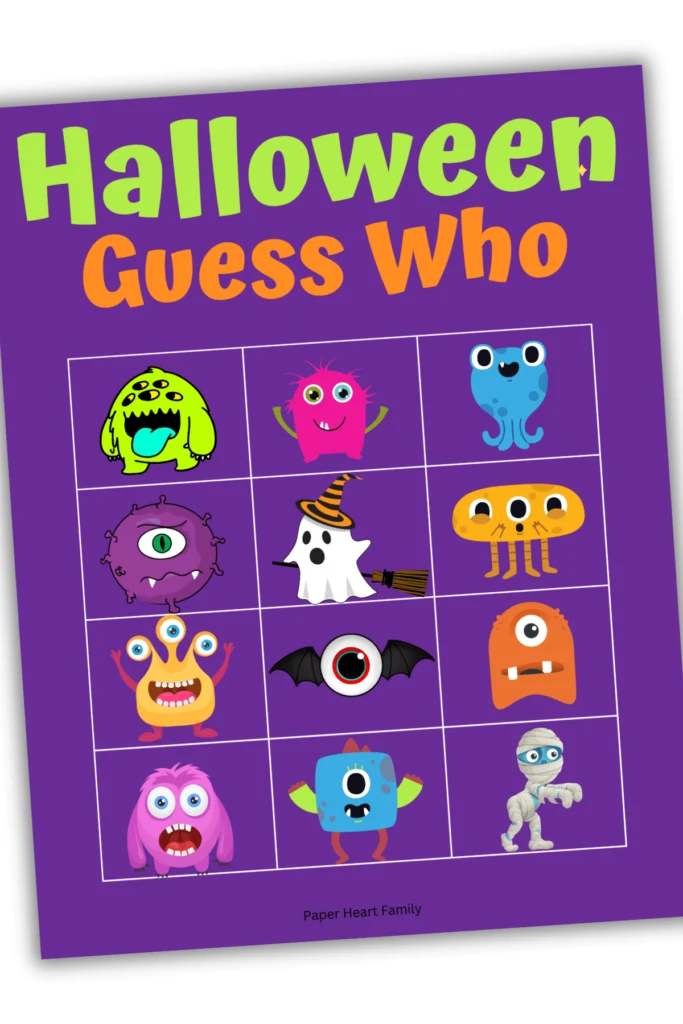 Option #2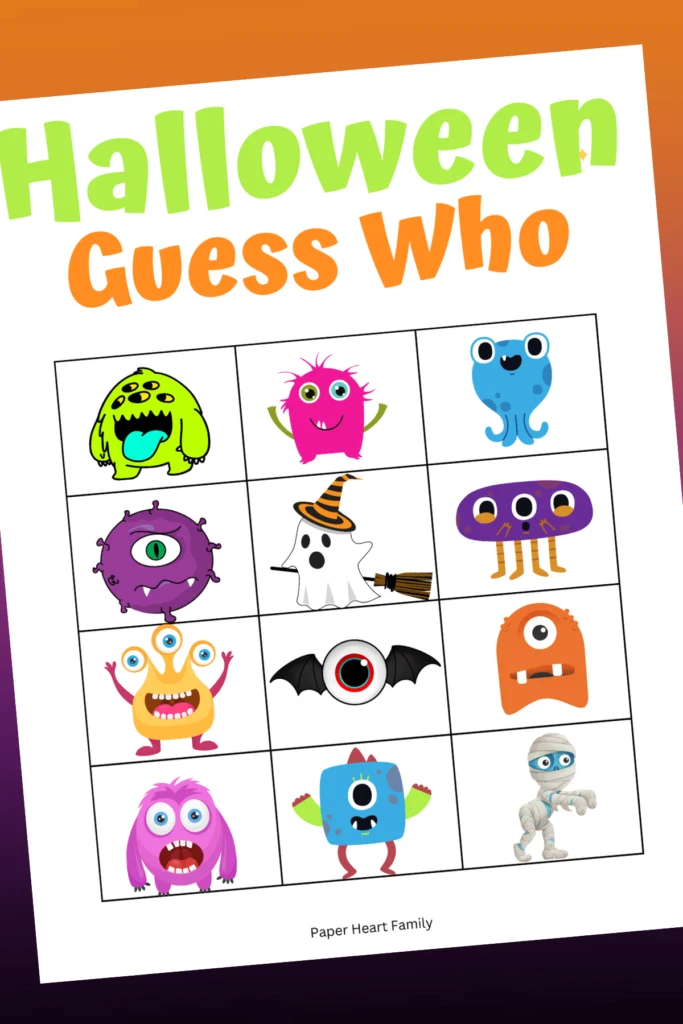 Download Your Free Printable Guess Who Game
​In order to download your free printable PDF Halloween Guess Who, simply subscribe below!
You will receive the PDF instantly so that you can print it as soon as possible!
I hope this resource helps you to have a spooky good Halloween!
And as always, you've got this!