While the entire idea of Santa coming on Christmas Eve is exciting enough, what if there was a way for kids to talk with Santa? That would definitely be more fun! There are lots of ways to get your kid's special message sent to Santa. You can:
text Santa
send a letter to Santa
email Santa
call Santa
video message Santa
You have lots of options when it comes to speaking directly to Saint Nick. Let's get started.
Text Santa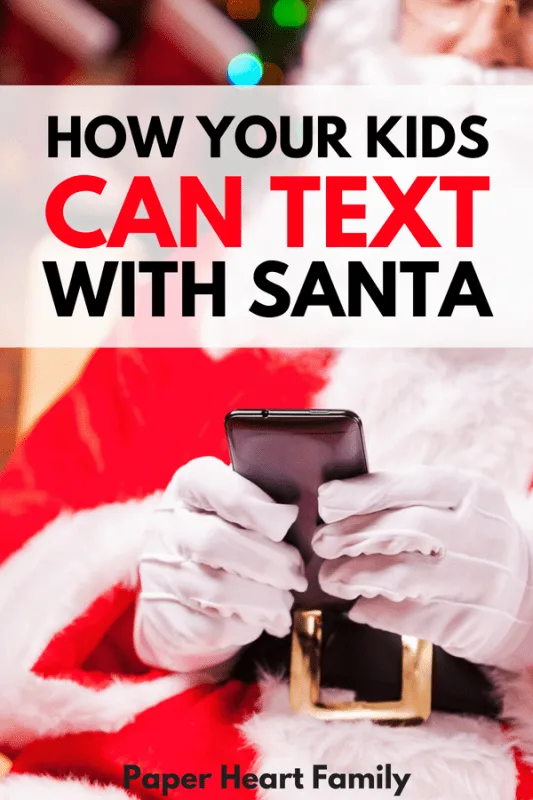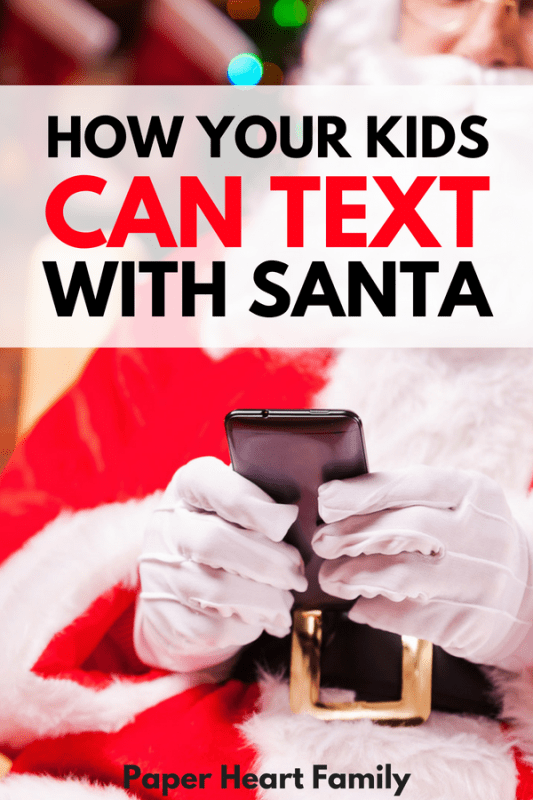 https://www.santa.com
From December 1st until Christmas Day, you can sign your child up with www.santa.com to receive daily personalized texts. These text include amusing facts (like how reindeer can fly), messages about what's going on in the North Pole, and messages reminding your child to do important things (like read before bed).
Cost: a one time payment of 9.99.
Send a Letter to Santa
Of course you could simply send a handwritten letter to Santa on a plain piece of paper, but why do that when you can get adorable free printable letters to send to Santa?
Cost: FREE
Free Printable Letter to Santa
The second option comes from Hadley Designs. I adore the design of this letter. It's perfect for families who don't give many presents, and who might want to focus on Santa giving something that your child needs, wants, can wear and can read.
Cost: FREE (with email sign-up)
Download here: Letter to Santa Printable PDF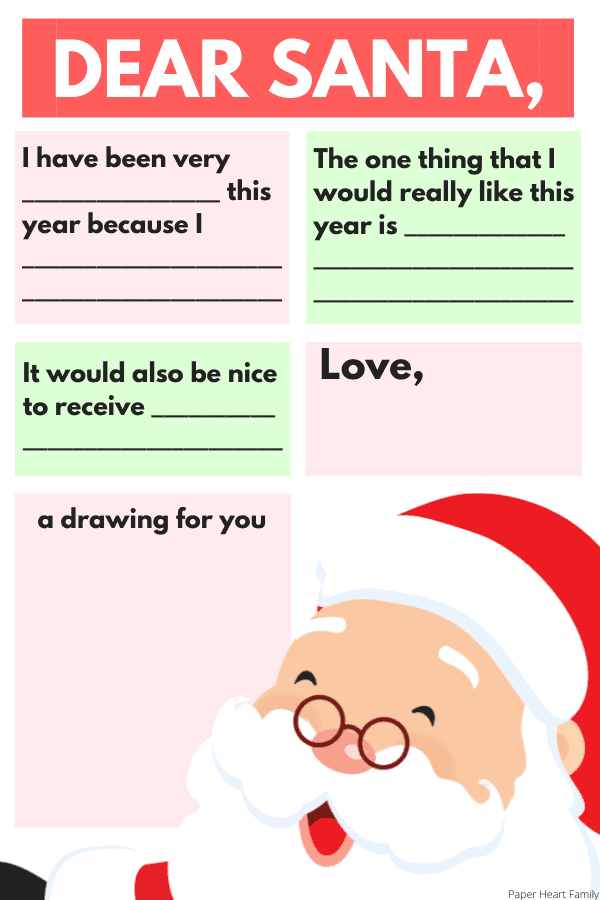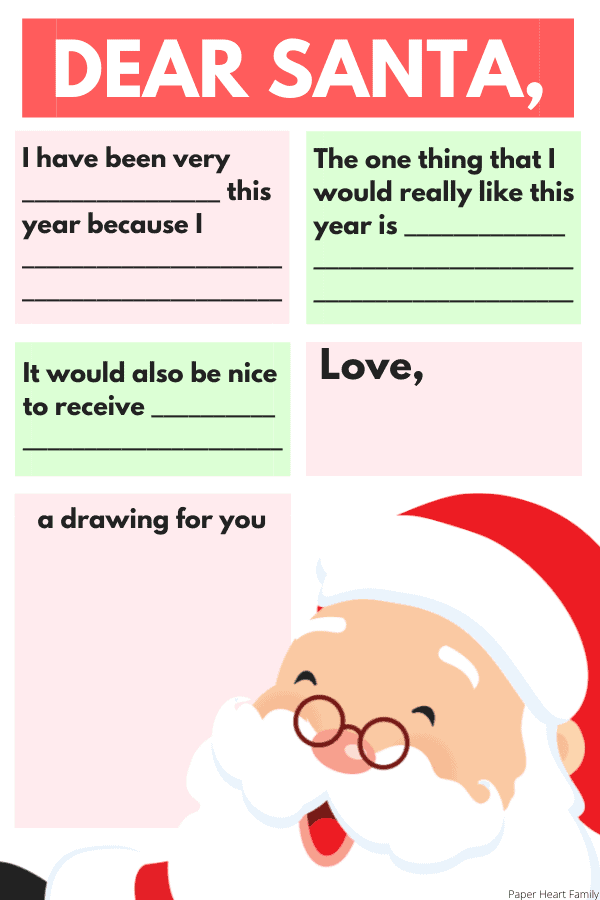 Now that you letter is written and ready to be sent to Santa, you might be wondering how you're actually going to get it to him.
Follow these instructions that tell you how to get a letter from Santa that is officially postmarked from the North Pole.
Email Santa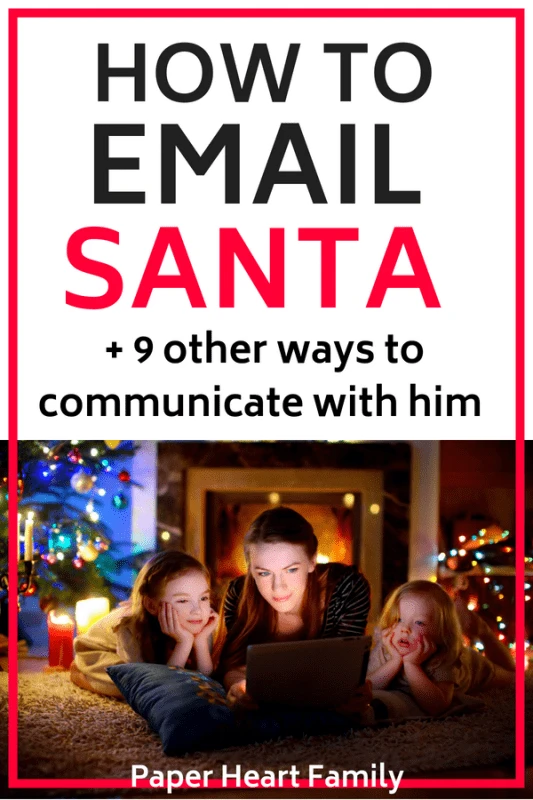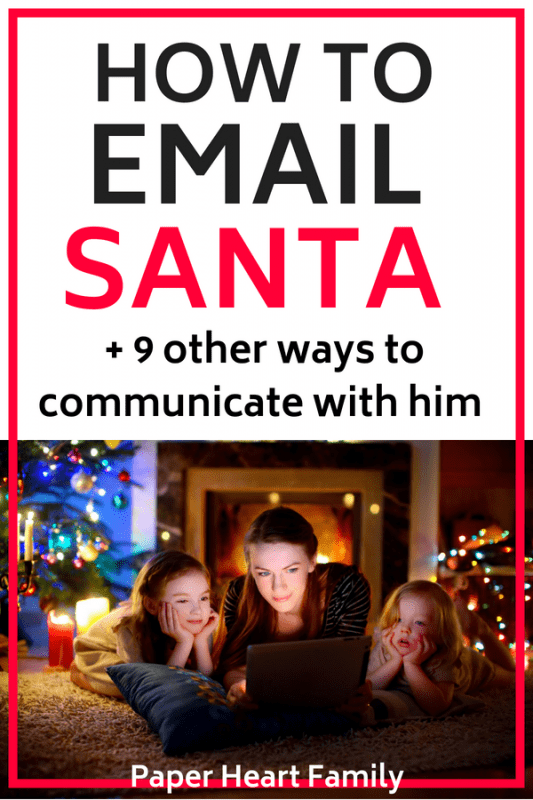 If you would rather take the digital route, you might prefer to email Santa.
www.emailsanta.com
Email Santa is great for kids because it gives them prompts. When your child is asked how good she's been, a drop down menu gives these options: I should be the angel on top of the tree, my halo is just a little bit crooked, I should still be on the nice list, and my halo has been to the repair shop only a few times.
It also gives your child a chance to add a few things from her wish list, and a spot to add anything else that she really wants to say to Santa.
Your child can then choose to receive a written reply (within a few seconds), or a video reply (which takes a little longer).
This site contains other really fun stuff too, like the ability to vote for who will lead Santa's sleigh. You can also send an email to Rudolph on behalf of a pet, view Santa on the SantaCam, read Santa's tweets, and more!
Cost: FREE
Call Santa
This app allows your child to receive personalized calls from Santa. Your child can also text Santa and use Santa's voicemail in order to leave her wish list.
Santa will call at various times and can mention your child's name, age and interests.
Cost: FREE (with optional premium subscription)
Call Santa Directly
If your child would like to call Santa directly, simply dial 951-262-3062.
Your child will get Santa's voicemail prompting them to leave their Christmas wish list.
The Santa's Calling app allows you to schedule a call with Santa, Chester the Elf, Frosty the Snowman, Rudy the Reindeer or Mrs. Claus. You can also choose from 6 Christmas-y ring tones. However, kids cannot interact with the caller.
Cost: .99
Receive a Video Message from Santa
This website allows you to recieve a free video from Santa. You can choose from 5 different North Pole adventures.
The video will include Santa saying your child's name, a naughty or nice verdict, all of your child's favorite North Pole characters, your child's photo, age and more.
Check it out in the video below.
Cost: amazingly FREE (limited views)
https://www.elfisanta.com/video-from-santa.html
And because I simply don't know which video message is better, here's another option for you.
ElfiSanta's videos provide even more options for personalization. Videos can be personalized to include 1, 2, 3 or more children. You can also include a photo of your child or your house, and any general remarks that you want Santa to include.
Cost: 12.99-14.99
Watch the trailer:
Or watch an example of an actual video:
Other Ways To Check In With Santa
See Santa's Reindeer in Action
Since Santa is always checking in on us, why not check in on him for a change?
Find a live feed of Santa's reindeer at Reindeer Cam.
Follow Santa's Trail on Christmas Eve
On Christmas Eve, make sure to check in with Google Santa Tracker to watch Santa make his way all over the world on Google Maps.
Make sure that you make it a point to go see the jolly old elf in person also!
How are your kids going to talk with Santa this year?