It's that exciting time of the year again, when kids everywhere sit down to make their Christmas lists and to write a letter to Santa. But I know from experience that handing your child a blank piece of paper and expecting them to start writing can be daunting for kids! That's why I created this cute and fun free printable Letter to Santa template.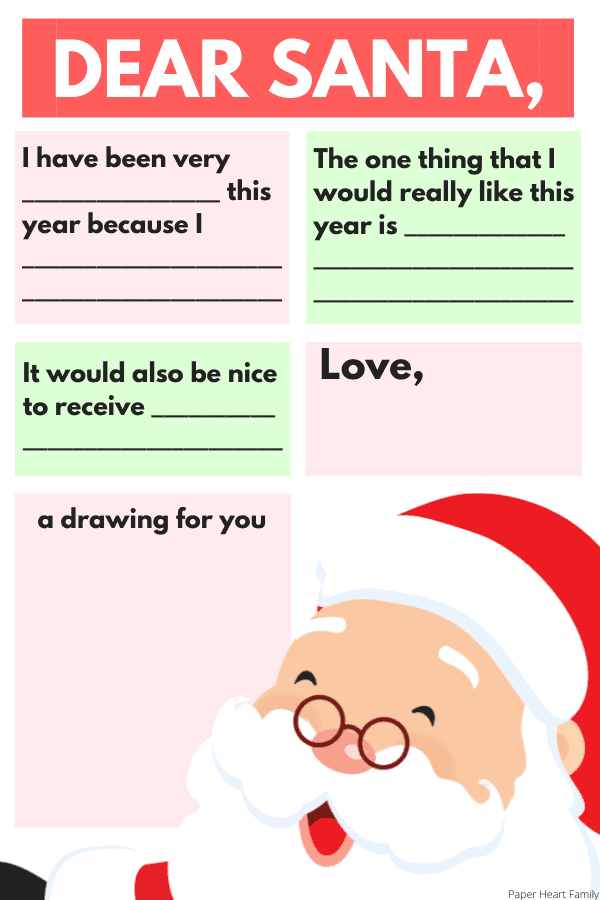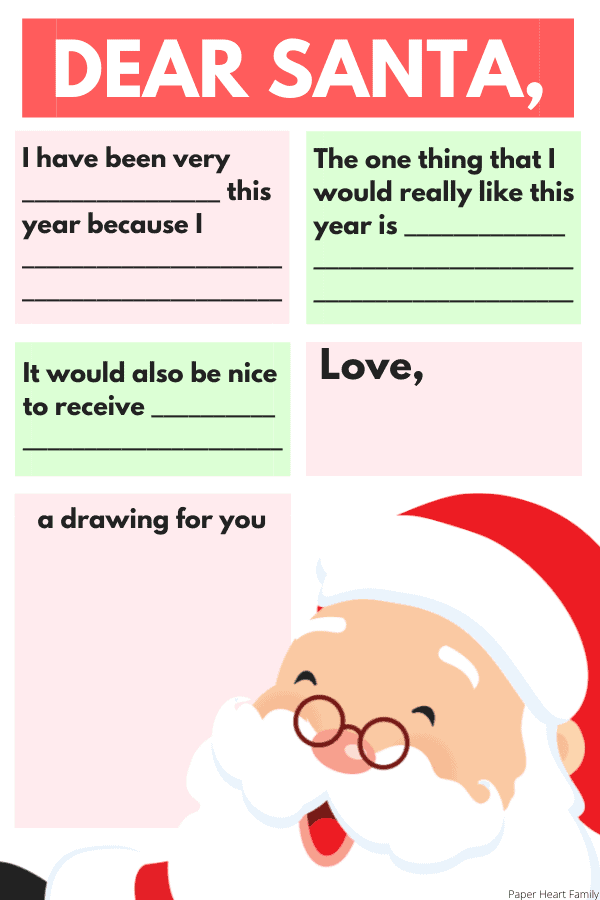 It's cute, right?
This post may contain affiliate links.
Free Printable Letter To Santa Template PDF
What I love most about this letter to Santa template is that it's a free Christmas activity that will be such a keepsake for your family. It's a great way for your kids to talk with Santa and let him know how good they've been the whole year through. (We can wish, right?)
Just make sure that you snap a photo before sending it off to Santa!
What The Letter To Santa Template Includes
Anyone could say that they've been well behaved all year, but it takes a little more to explain why. I think it's important for our kids to reflect on their behavior. I also take this opportunity to remind my kids that no one's perfect and no one is good ALL the time, but that we can always strive to become better human beings.
This is why I didn't only leave a space for kids to say that they were good, but also a space to say WHY they were good.
I also didn't want to allow my children to write a list of 2,382 things that they wanted that Christmas. I think my daughter went through that phase when she was four years old. She didn't really know what she wanted, so any picture she saw in a catalog or any advertisement that she saw on television was something that she "wanted".
This letter to Santa will cause your child to really reflect upon what one thing they would like the most. Then, your child can politely request one more gift, you know, just in case Santa has the time.
Including a drawing just adds a sweet, personal touch to the whole letter.
How To Download Your Free Printable Letter To Santa Template
Also, make sure to check out all of my Christmas printables for kids!
I hope this letter helped to make your holiday season with your kids a little more enjoyable and a LOT less stressful!
Let me know in the comments if your kids love it.