I know, I know, you're already dreading the Elf on the Shelf's arrival and it hasn't even started!
But let's be honest. With the right attitude (and the right organization compliments of my Elf on the Shelf Calendar and Planner!) the Elf on the Shelf can be… yep, I'm really gonna say it…
FUN!
I mean really. Who would have thought that something so little (and creepy?) would bring so much joy to our children day after day after day.
If that's not a reason to love that little elf, then I don't know what is.
Our Elf on the Shelf "Pony" arrived four years ago, and it took my THREE long years to learn that organization is key.
I spent countless nights trying to figure out what to do with our elf, and other nights waking in a complete and utter panic realizing that I didn't move her. This also happened with the STOCKINGS. On Christmas Eve.
I know that I'm not the only forgetful mama out there though. It's called kids. They do something to our brains.
So last year I finally decided to come up with a plan.
See: The BEST Elf On The Shelf Ideas
I'm a busy mom and December is the busiest month of all, not including the elf. The Elf on the Shelf makes it even busier.
Therefore, I planned out the entire month in one night, and then every other night was completely stress-free. I actually ENJOYED the Elf on the Shelf last year.
And guess what? I'm going to help you enjoy it too.
Elf On The Shelf Calendar And Planner
My 2019 Elf on the Shelf Calendar and Planner contains 18 printable pages of everything that you need to stay organized and add to the fun for your kids this Christmas.
Your kids will love the adorable printables in this planner that they can use to communicate with Santa.
Elf On The Shelf Calendar And Planner- What's Included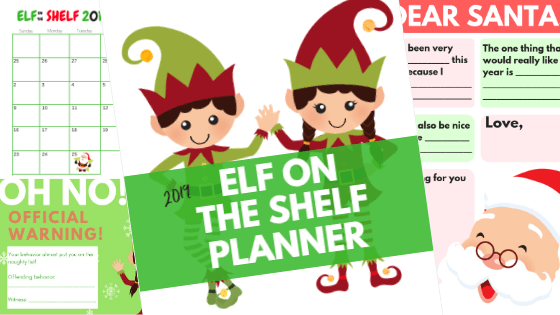 Cover page
Elf On The Shelf Arrival Letter
Elf On The Shelf Goodbye Letter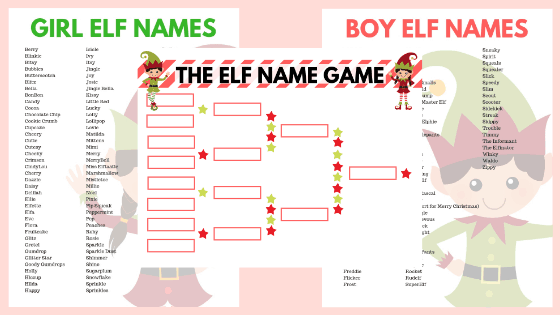 Over 100 Girl Elf on the Shelf names
Over 100 Boy Elf on the Shelf names
The Elf Name Game- Each family member can fill in the brackets with their favorite names and vote to eliminate until you come to the winner!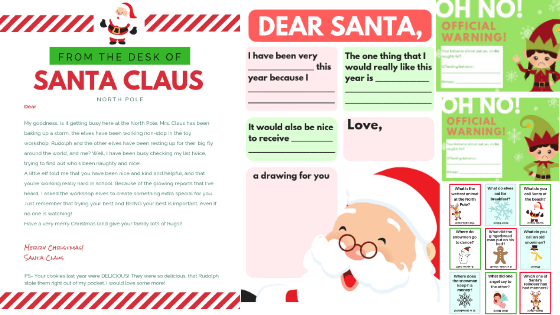 Christmas lunch box jokes for your kid's school lunch
Official Warning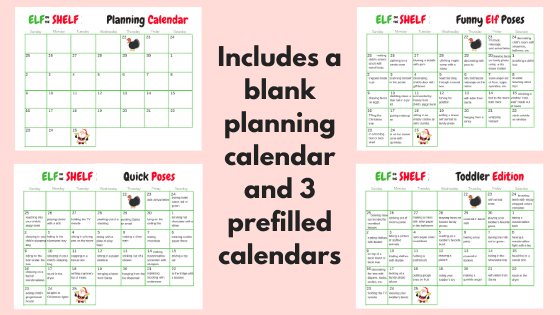 Blank Planning Calendar
Calendar of Funny Poses
Calendar of Ideas for Toddlers
Calendar of Super Quick Poses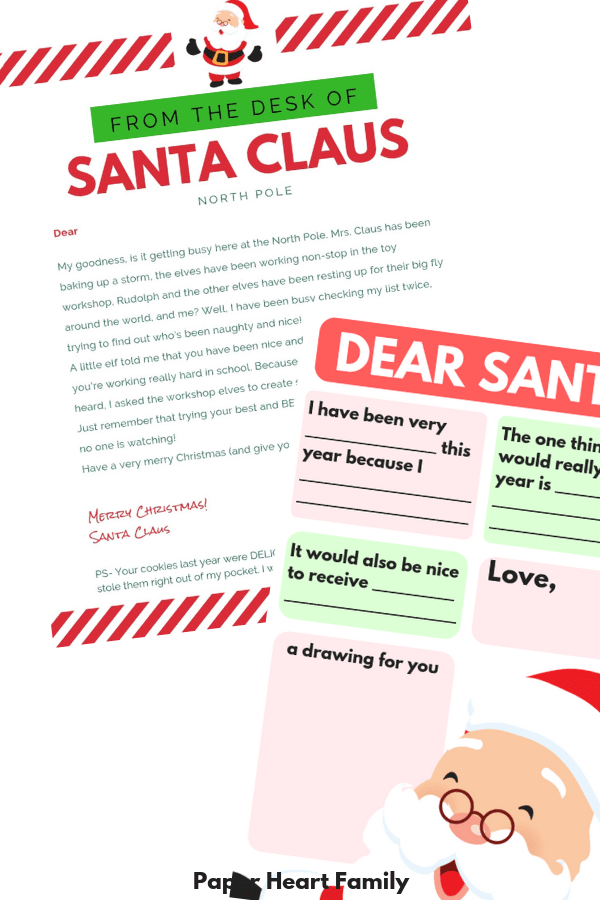 Fill-in-the-Blank Letter to Santa
Letter from Santa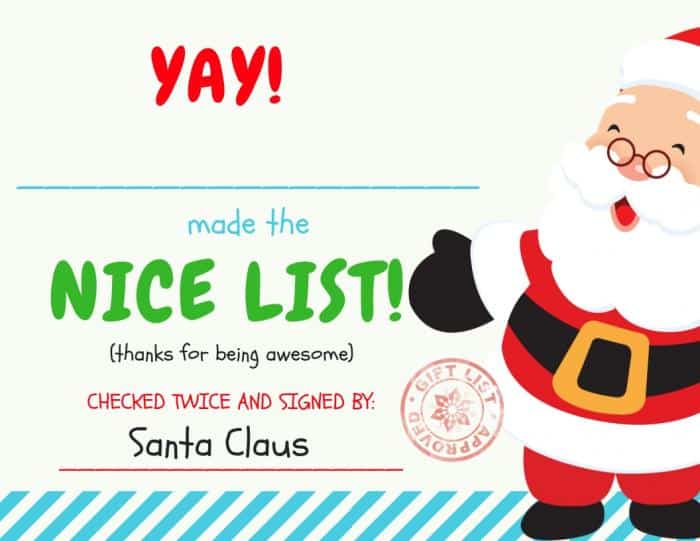 Nice List Certificate
Get started instantly with your Elf on the Shelf Calendar and Planner!