It's that time of year, parents!
It doesn't matter if this is your first time doing the Elf on the Shelf, or if you've done it before. Having an epic arrival is a great way to kick off the start of the holiday season!
Have you decided when to have your elf arrive?
It's totally up to you. Some people have their elf arrive on Thanksgiving, others wait until December 1st, or you could do any day that works for you!
It's the same with your elf's goodbye. Your elf can leave on Christmas Eve or whenever you want it to!
So I'm just going to get right into it.
In this post you will fun so many fun ways to introduce your favorite elf or welcome your elf back.
And don't worry, they are not all elaborate. I have easy elf ideas and some can be done at the last minute!
Here is my super comprehensive list of creative ideas.
I hope you have so much fun all throughout the month of December!
Check out my Elf on the Shelf guide which shows you how to manage all of the elf craziness from start to finish in a stress-free way.
You can also check out my elf on the shelf names ideas if you are just starting the Elf on the Shelf tradition.
I hope one of these Elf on the Shelf return ideas inspires you (and knocks your kid's socks off!).
Elf On The Shelf Arrival Ideas
1. Balloon Arrival
It's arrival day!
This one is so fun and hugely impactful.
It will definitely get your kids excited for all the other adorable elf antics to come!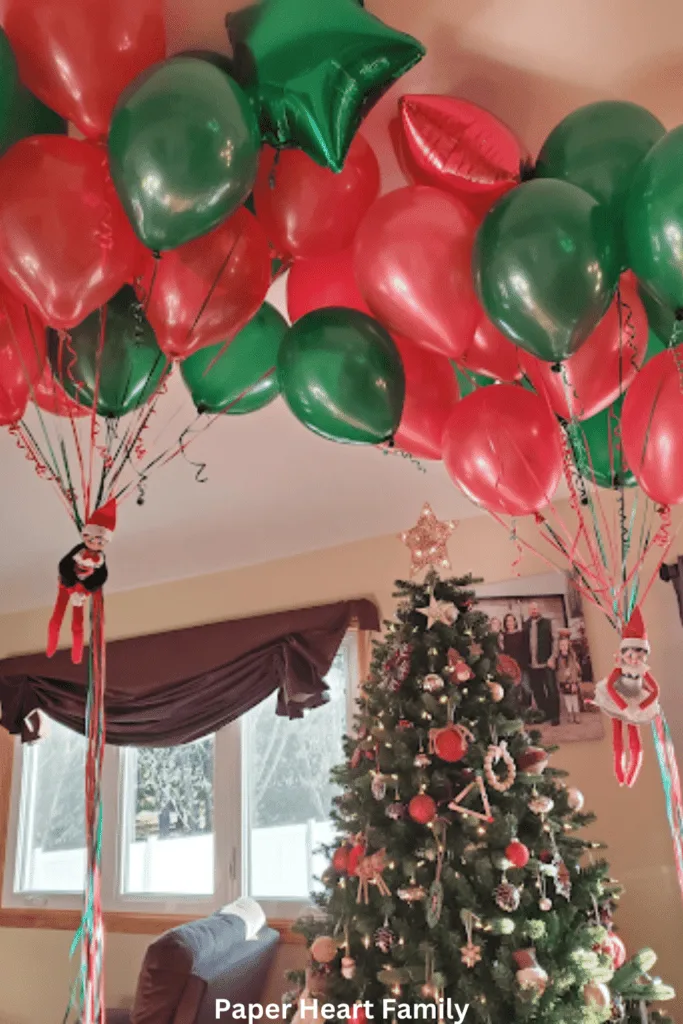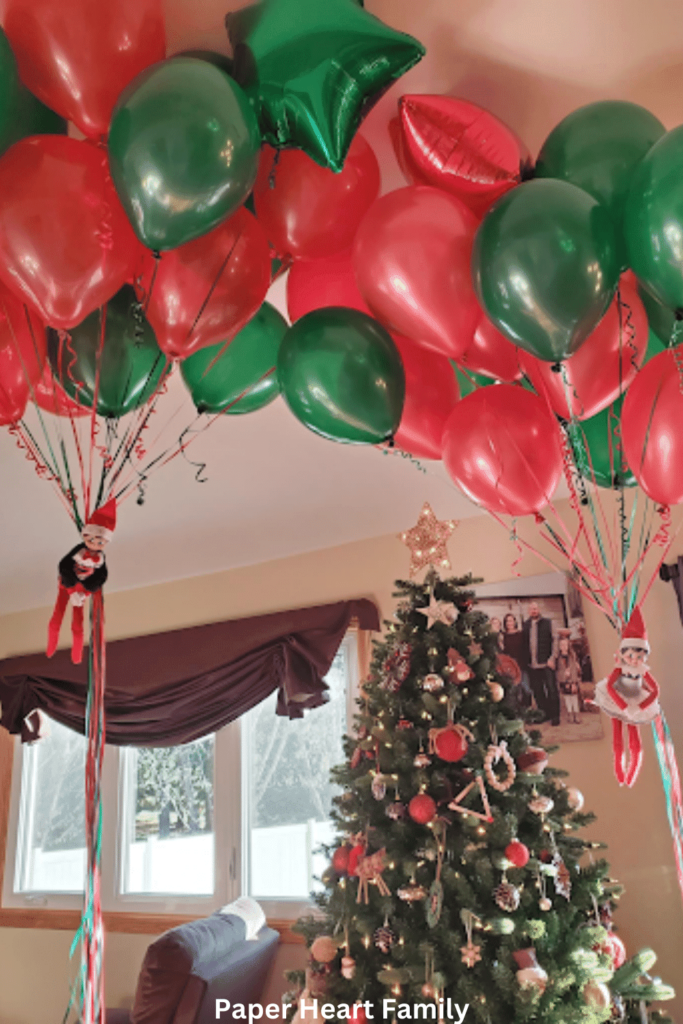 2. Free Elf on the Shelf Arrival Letter
I created an elf on the shelf return letter that I think you will LOVE.
It stresses the importance of kindness and goodness all year round. Not just while Santa and the elf are watching.
It also has a little disclaimer at the bottom stating that IF the elf doesn't move, it's just because they are tired and need a day of rest from all the flying.
This way, if you forget to move the elf (it happens to the best of us!), you're covered.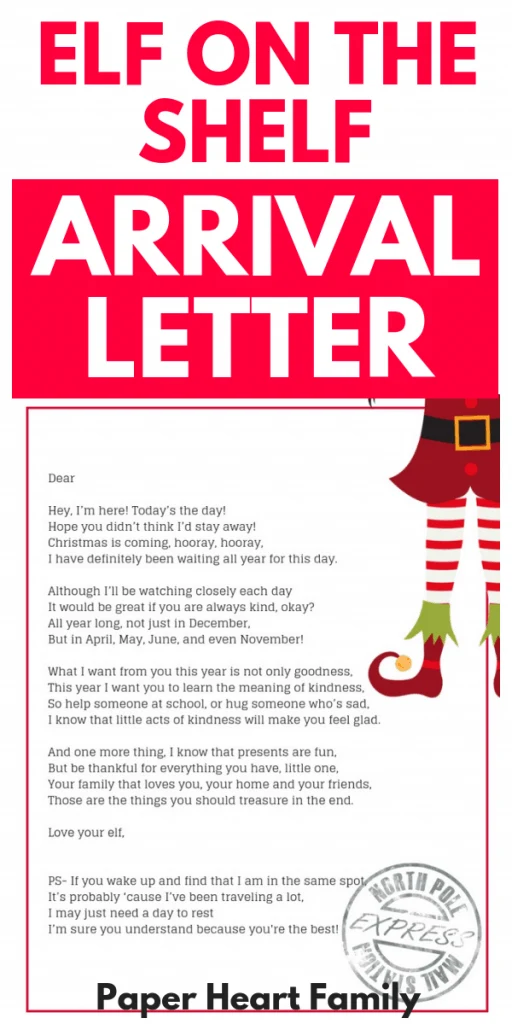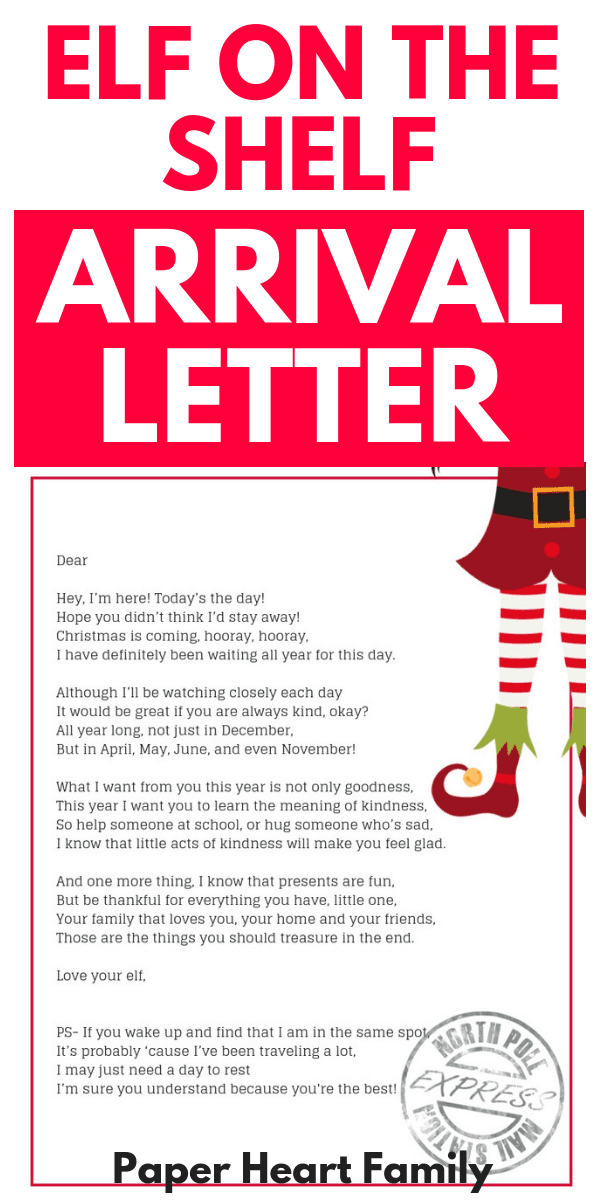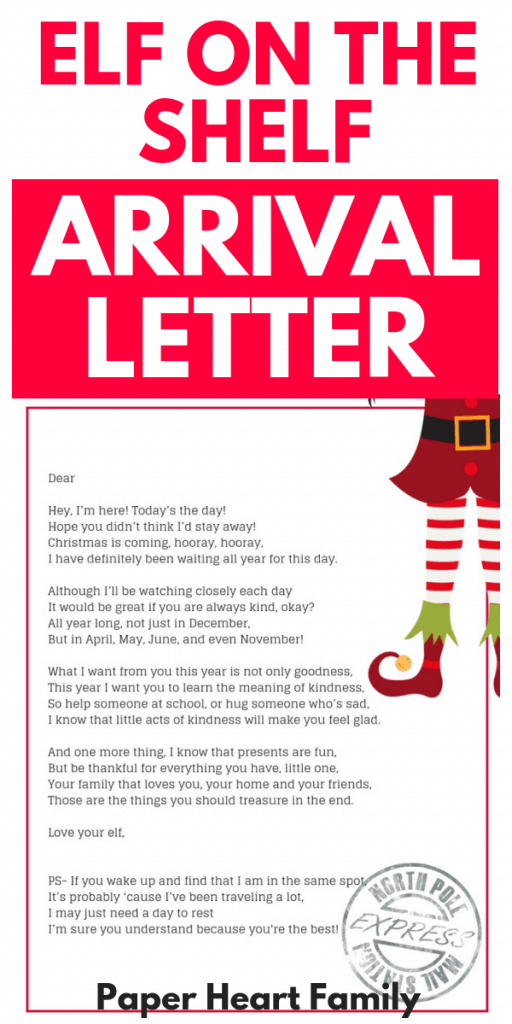 3. Set Up An Elf Door
There are a lot of fairy doors that you can purchase that will work well for the Elf on the Shelf. You might even want to set it up a few days before your elf's official arrival in order to build a little suspense.

4. Do A Scavenger Hunt
Leave the first clue of your scavenger hunt where your kids eat breakfast.
Use these Elf on the Shelf riddles with lots of clues that will eventually lead to your elf at the end!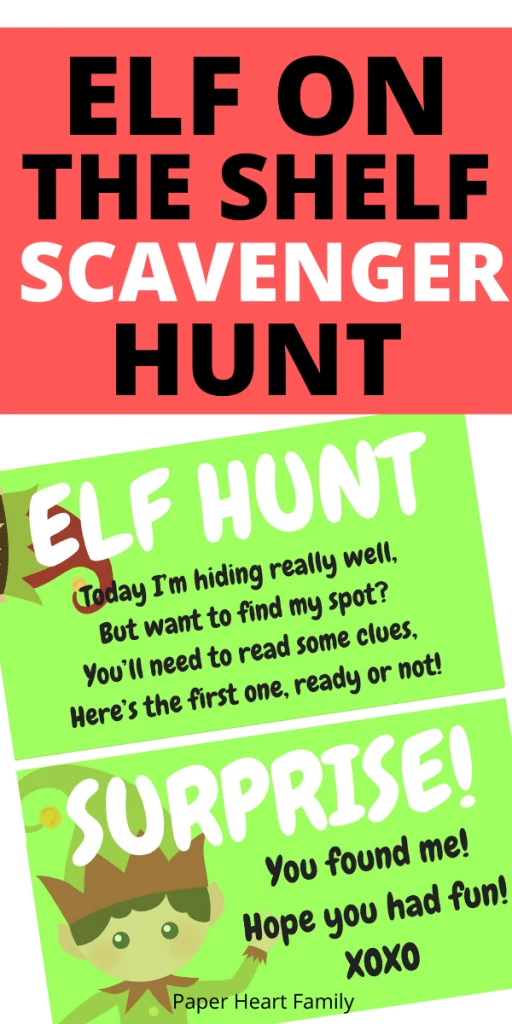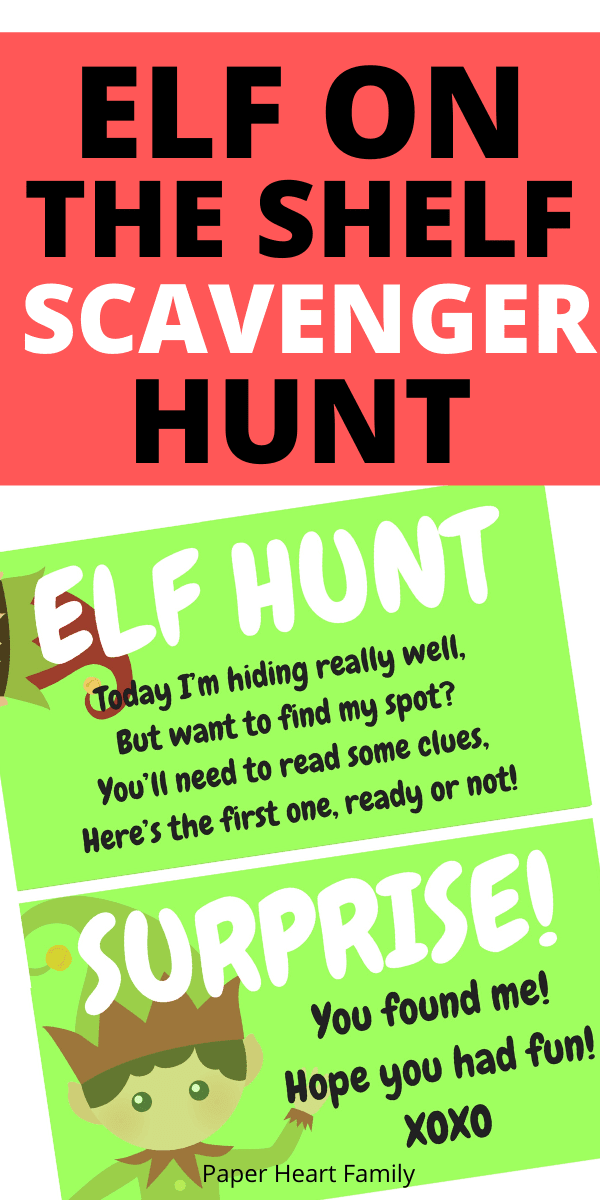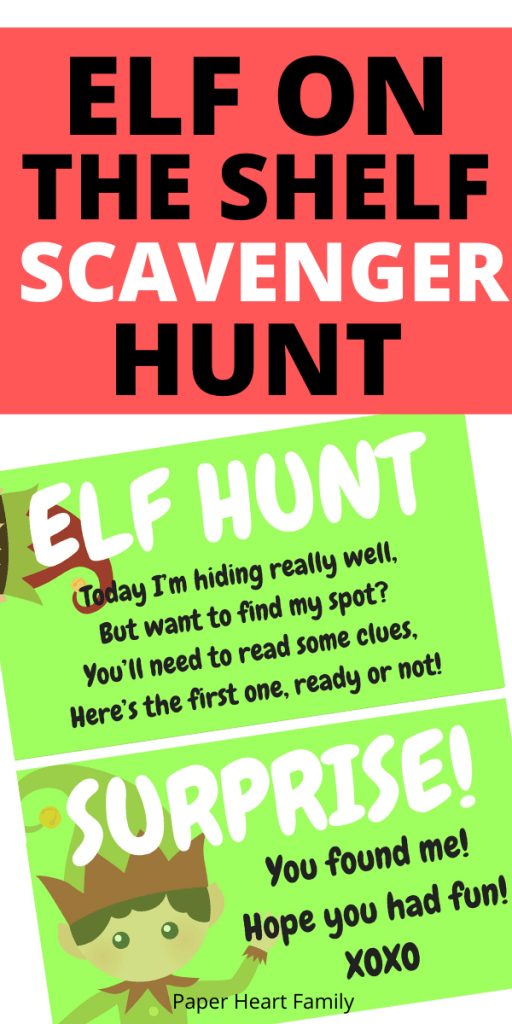 5. Bring A Gift
Why not have your elf arrive with a small Christmas gift?
They could bring Christmas PJs or a Christmas book, for example.
An advent calendar or a gingerbread house kit would be another really fun idea.
6. Zip-lining Into The House
Set up some kind of "zip-line" from the window or door into your house. You can have your elf zipping in to great your kids. I love the idea of having the elf hanging from a candy cane.
7. Solo Cup Elf Hunt
Set up a ton of solo cups (upside down) in a room of your house.
Hide the elf under one of them!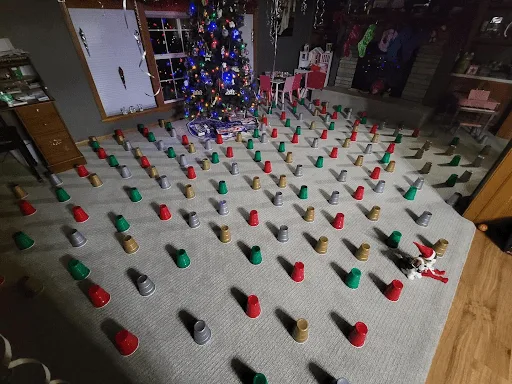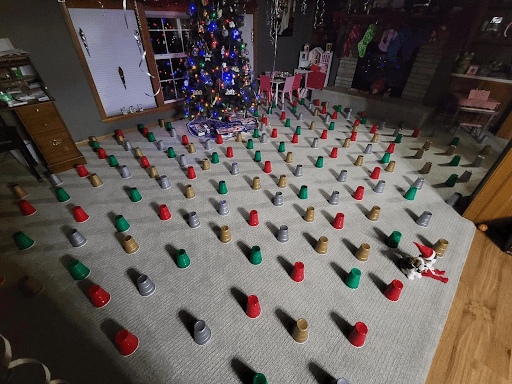 8. Bringing a Tree
Wouldn't it be so fun if the elf brought a Christmas tree for your child's room?
The elf could also decorate it with some special ornaments or messages.
9. Arriving in a Toy Car, Airplane, Train, etc.
Utilize your child's toys to signal the elf's arrival!
10. Have an Elf's Day Parade
Set up any toy vehicles that you have laying around the house in a parade line.
Then set up dolls along the parade route to watch the elf come in! I love this idea.
As an alternative, you could have the elf riding on horseback throughout the parade line.
You can also have the dolls or figurines holding signs that say things like "We missed you", "Yay" and "Welcome back".
You could also even include a character balloon that would look like a Macy's Day Parade balloon. This idea is so versatile.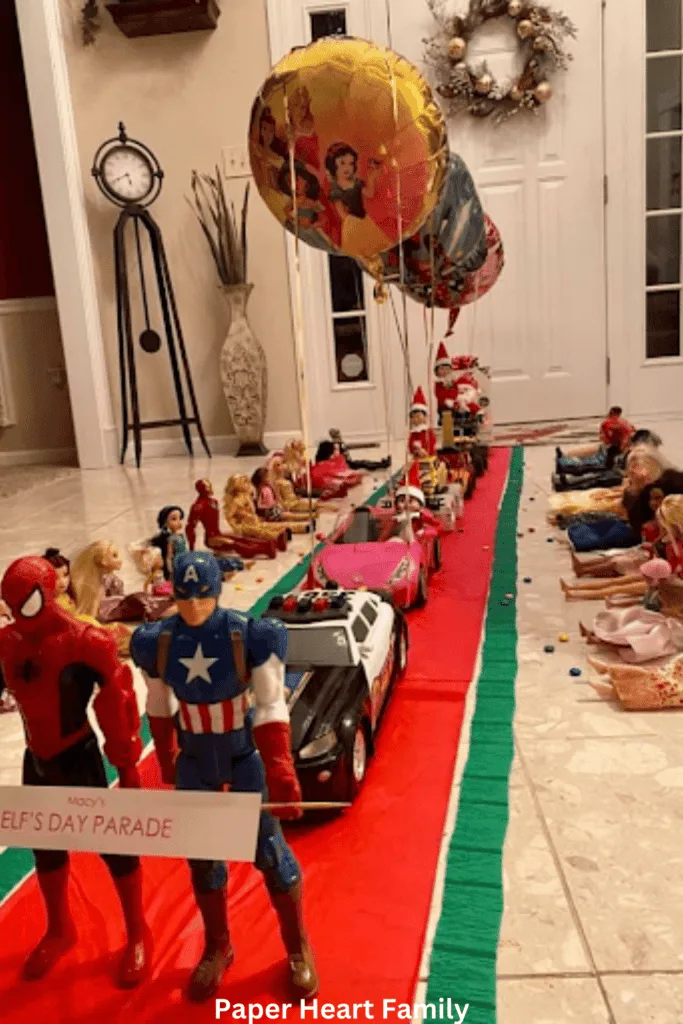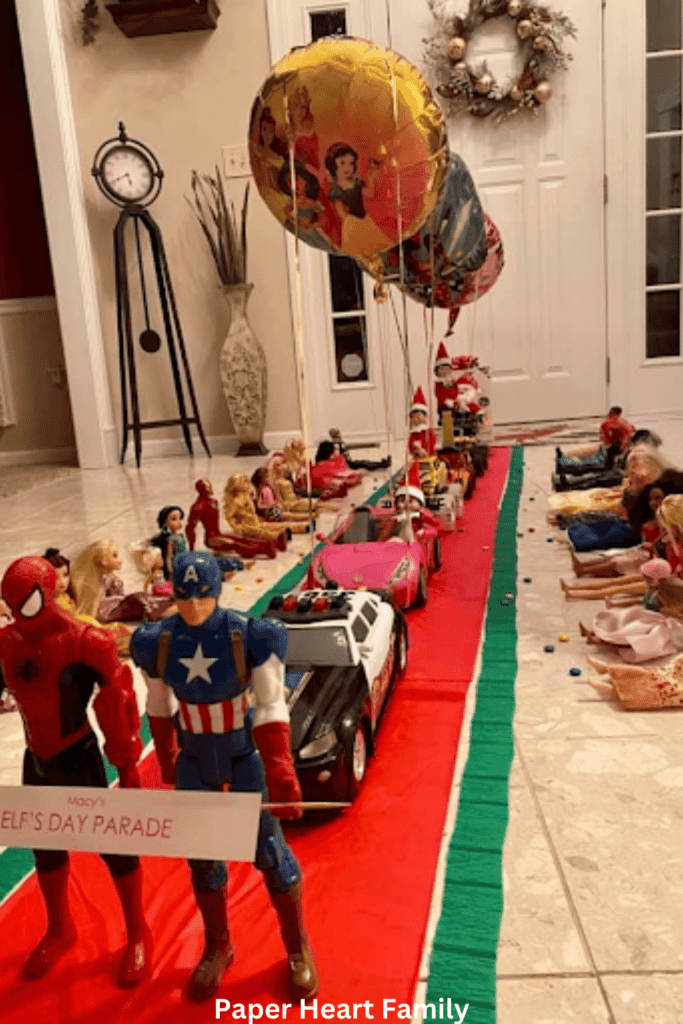 11. Hanging Through The Window Blinds
Your elf could get a little stuck on his arrival. He is a little rusty, you know.
You could also include a note that says: "Roses are red, violets are blue, I got stuck in the blinds, coming home to you."
12. Rock Climbing The Door
Your elf could climb their way into the house. Simply use some bows for the footholds.
13. With A Balloon Arch
I know my kids would flip for this one.
Have your elf arrive with a balloon arch.
14. Googly Eye Fun
Remind your children from day one that the elf is watching.
Your kid is guaranteed to crack up each time they open the fridge on this day!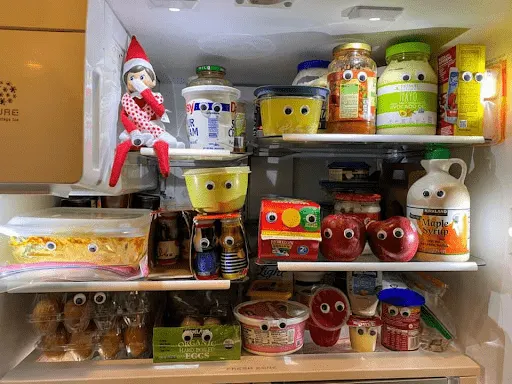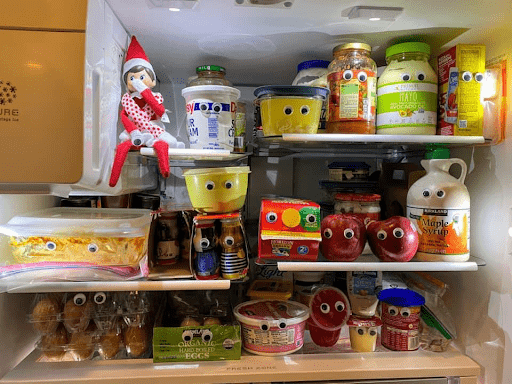 15. Bringing The Gift Of Reading
Wrap enough books to make it to Christmas Day.
Then leave a note with your elf stating that your child can open one book per day.
The books don't even have to be new, they can be Christmas books that you had bought in other years that had been put in storage for the year.
16. With A Phone To Document The Experience
Have your elf arrive with a Polaroid camera and a note asking your child to take a photo each day.
After the Christmas season, your child can put all of the photos in an album or create a scrapbook.
Such a great keepsake, right?
If you don't want to buy a Polaroid camera, you could take a photo of the elf, then on a note ask your child to look at the camera roll. The note could also encourage your child to take their own photo everyday.
17. Ready for an Extended Stay
Have your elf arrive with all of their things, too!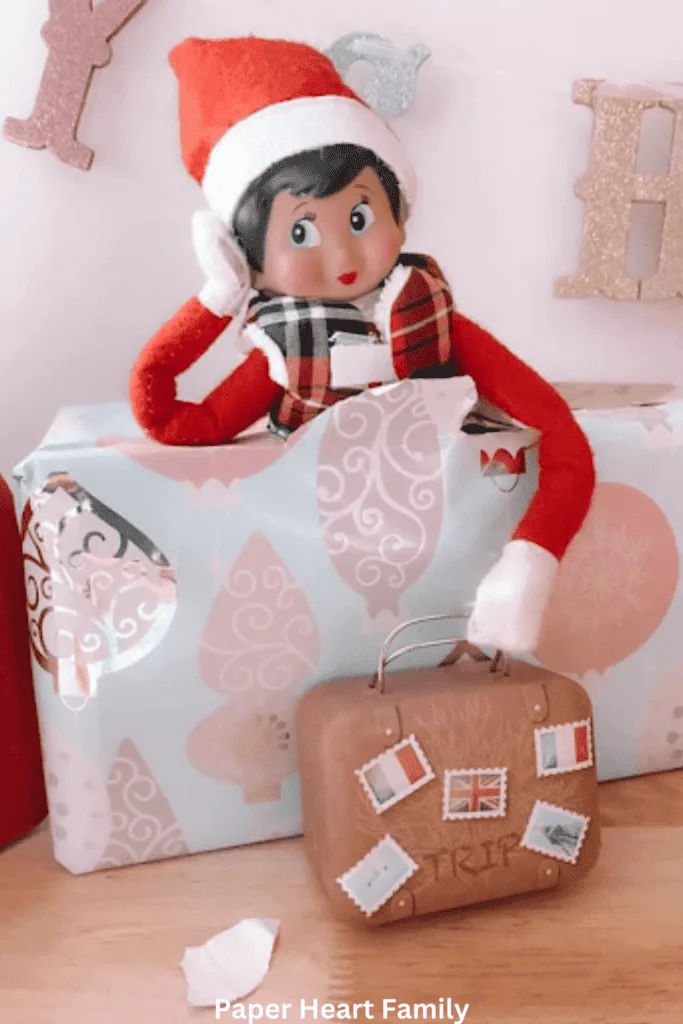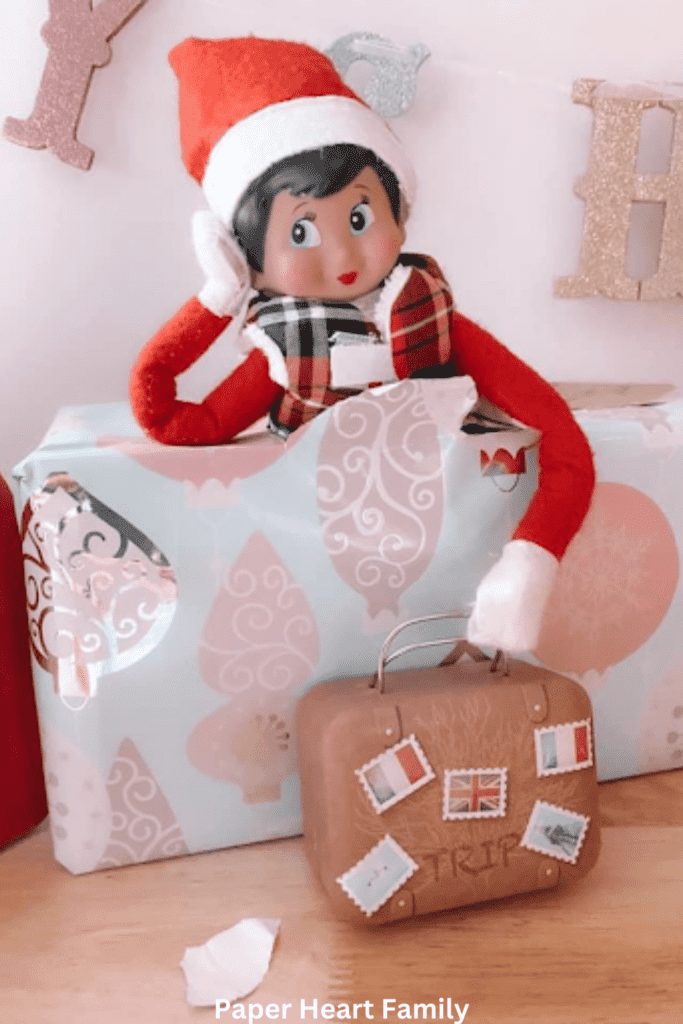 18. Bringing THE Tree
Set your elf up in a toy vehicle that is "pulling" the Christmas tree box into the room where you set up the tree.
I bet this one would get a lot of laughs!
You could also of course have the elf set the tree up so that it will be all ready the next day for decorating.
19. Arrive Outside In An Inflatable
If you will be buying a new outdoor inflatable, place your elf inside it.
Just make sure that you take your child outside so that they know the elf has arrived!
20. Arriving Via Special Delivery
You can create a cute box like the one below that your elf will arrive in.
You can wrap your elf in bubble wrap so that there is no risk of your child touching him or her as they are opening it.
If you can, it's even better to have someone run outside to ring the doorbell. Then tell your child to answer it!
You can get the printable shown in the photo below here!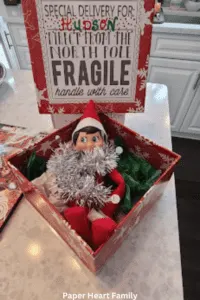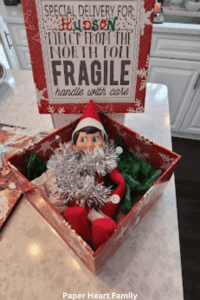 21. Donut Worry, I'm Back
You can use the printable found here along with a dozen doughnuts for a sweet and delicious arrival.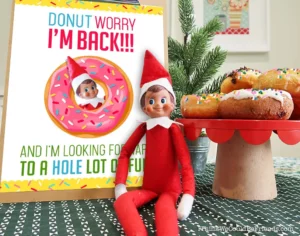 22. Use A Kit
If you would like to do something pretty elaborate but you simply don't have the time, you can get a hot air balloon kit or an airplane kit.

23. Sliding In
Tape together some candy canes to make a sleigh. Then have your elf sledding down the banister.
24. Arriving On Santa's Sleigh
There are a lot of different ways that you could do this (get creative!) but don't you just love the Root Beer reindeer?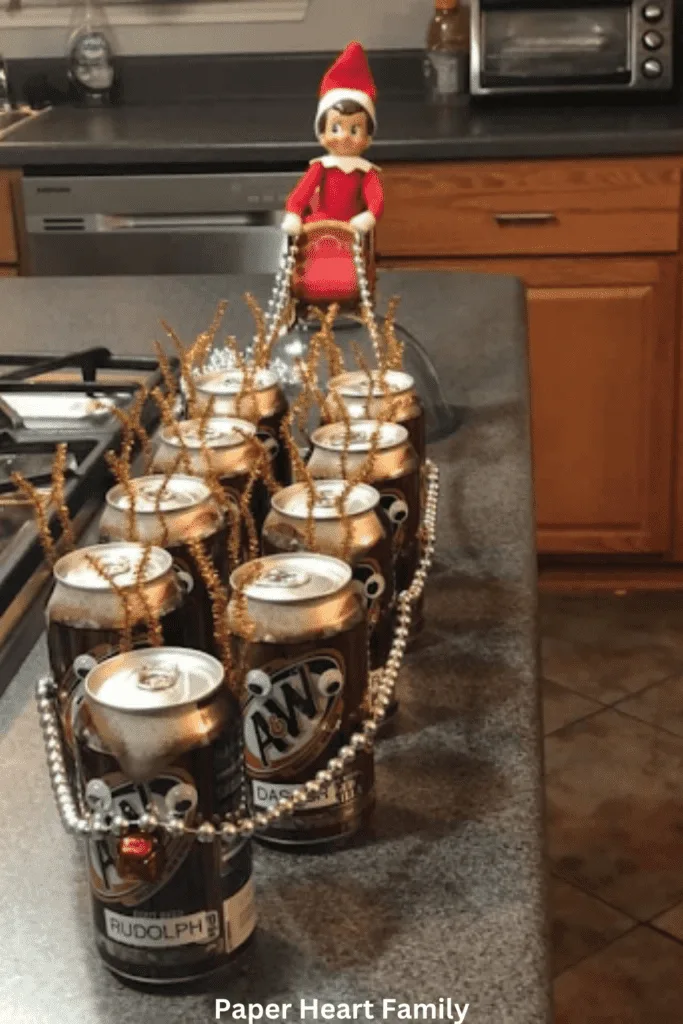 25. At The Front Door
Have your elf sitting in a box filled with fake snow.
You can place it either outside or inside the front door.
26. In A Box Within A Box
This is similar to the idea of having the elf arrive in a mailed package, but what about including a box within a box within a box.
Start with a huge box and then end with a little box that contains your elf.
It will occupy your child for a good while and will elicit a lot of laughs.
27. Catch It On Camera!
This one requires you to have a doorbell camera and a Santa suit.
If you do, have Santa Claus deliver the elves to the front door and catch it all on film!
28. Guess Who's Back, Back Again
Maybe your young children won't get this reference, but it's fun for older kids and adults!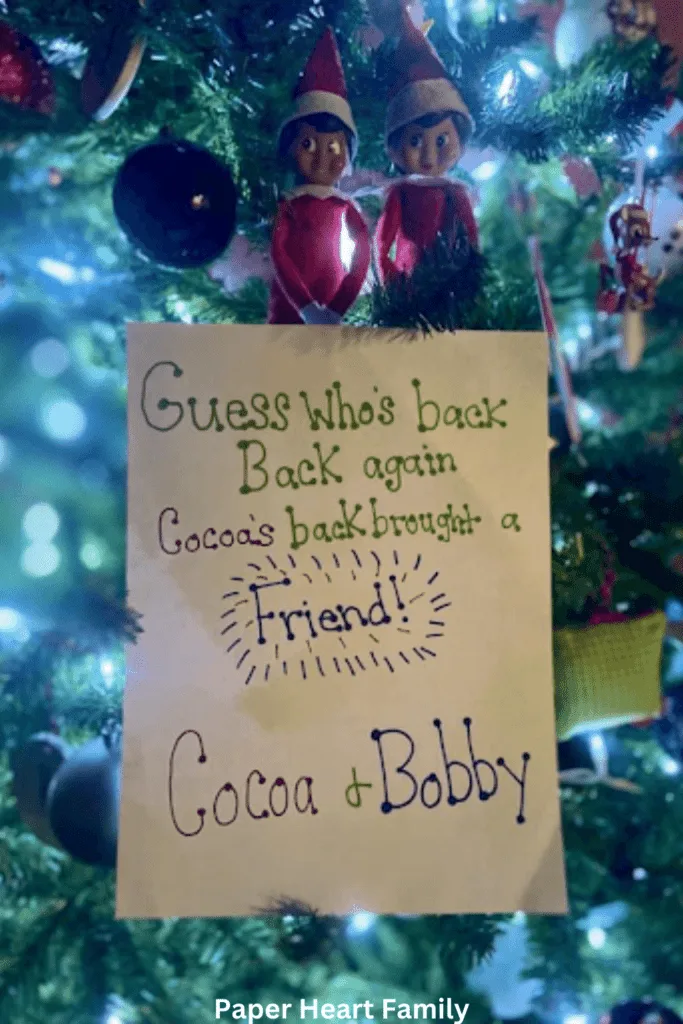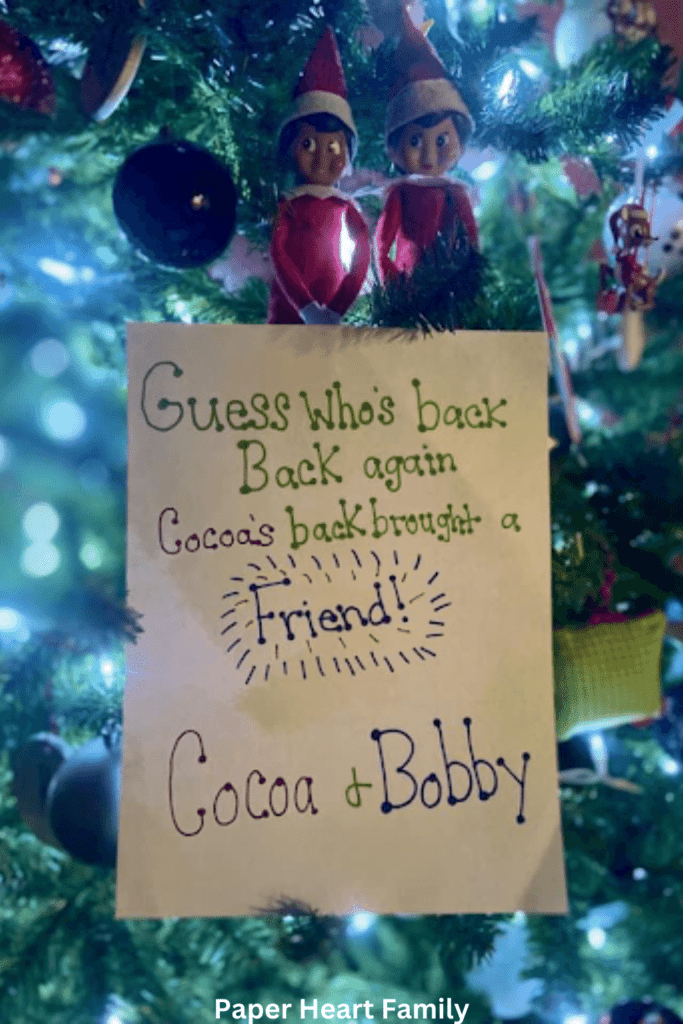 29. Floating In
Attach your elf to a helium balloon. Place the balloon and your elf into a box and wrap it up.
When your kids unwrap the box and open it up, the elf and the balloon will float up to the ceiling.
30. Stuck In A Bag Of M&Ms
Take a bag of M&Ms and spell out "I'm back" with the candy.
Then stick your elf into the empty candy bag head first, with only his bottom half sticking out.
31. At The Christmas Tree Farm
If you get a real tree, this one is a keeper. After your family chooses their Christmas tree and you are walking away, have one member of the family hang back to place the elf inside the tree.
Then, insist that you need to go back and look at the tree one more time to make sure that it's the perfect one.
Upon returning, your child will see their elf sitting in that perfect tree.
32. Sledding In
Look at this amazing ramp for an elf to sleigh ride on!
All you would need is some cotton snow, wrapping paper and big cardboard boxes.
We've all got plenty of those, right?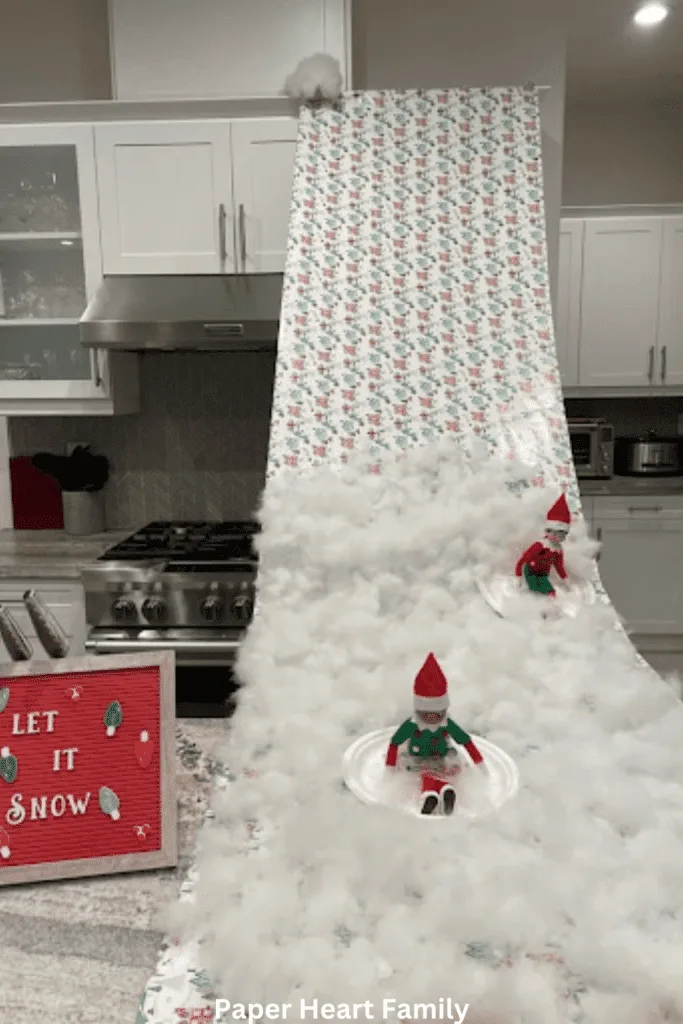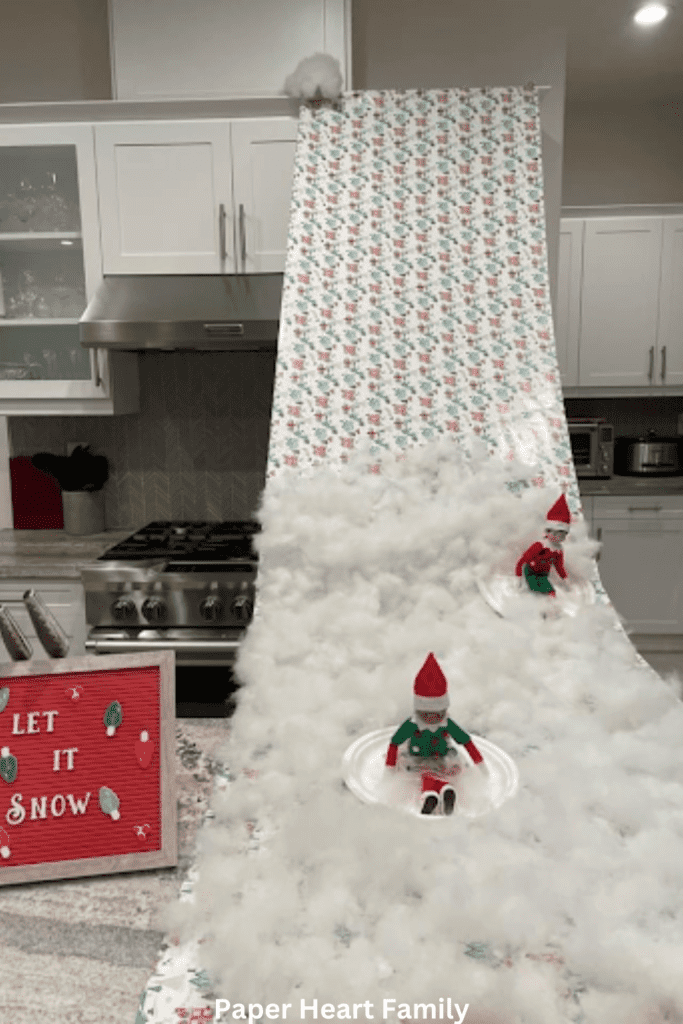 33. In A Piñata
Hang a fun piñata for your child to destroy the next day.
Of course your elf will be inside, along with maybe some candy.
If you don't mind a huge mess, you could also fill the piñata with something like confetti or cornflakes.
34. Coming In "Like A Wrecking Ball"
Hang some kind of ball or round ornament from the ceiling for your elf to sit on along with a note that says "I came in like a wrecking ball."
35. Flying In
Set up a paper airplane for your elf to fly in with.
36. Inside A Balloon
Did you know you could put your elf INSIDE a balloon? Crazy, right?
Click here for detailed instructions.
37. Arriving on a Cotton Cloud
You can recycle an old plastic bottle. Cut out the top so that your elf has a place to sit.
Then cover the outside in cotton balls.
38. Bringing a North Pole Breakfast
For a North Pole breakfast, you can decorate the table and set it up with some Christmas tablecloths, napkins, etc.
Then you can make some fun Christmas breakfast foods!
To learn more, check out how to create a North Pole Breakfast.
I hope you love this fun Christmas tradition and that you got some new ideas! It really adds to the Christmas magic of this time of the year.
And make sure to check out my other fun elf posts with tons of fantastic daily activities.
Related Posts: