Are your kids into the Pop It craze? What kids aren't, right? They (and all of their classmates) will love this pop it valentine printable!
I work in an elementary school, and Pop Its are literally everywhere. It's the new fidget spinner, and it's so much fun. Definitely the best fidget toy that there is at the moment.
I created these adorable Pop It Valentines for my kids, and wanted to share with all of you!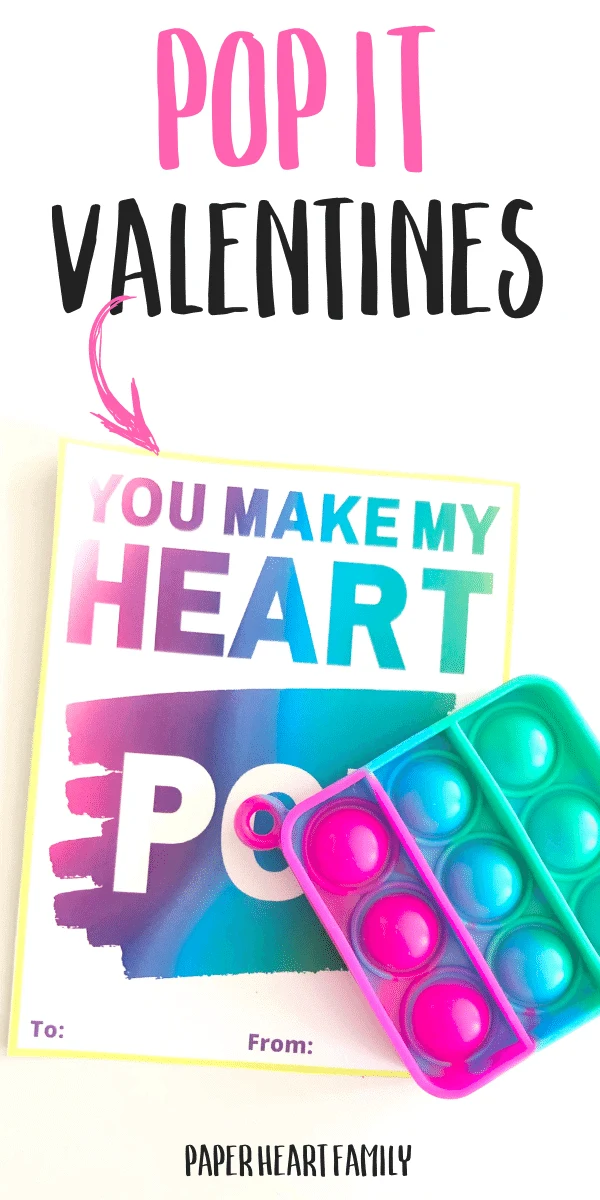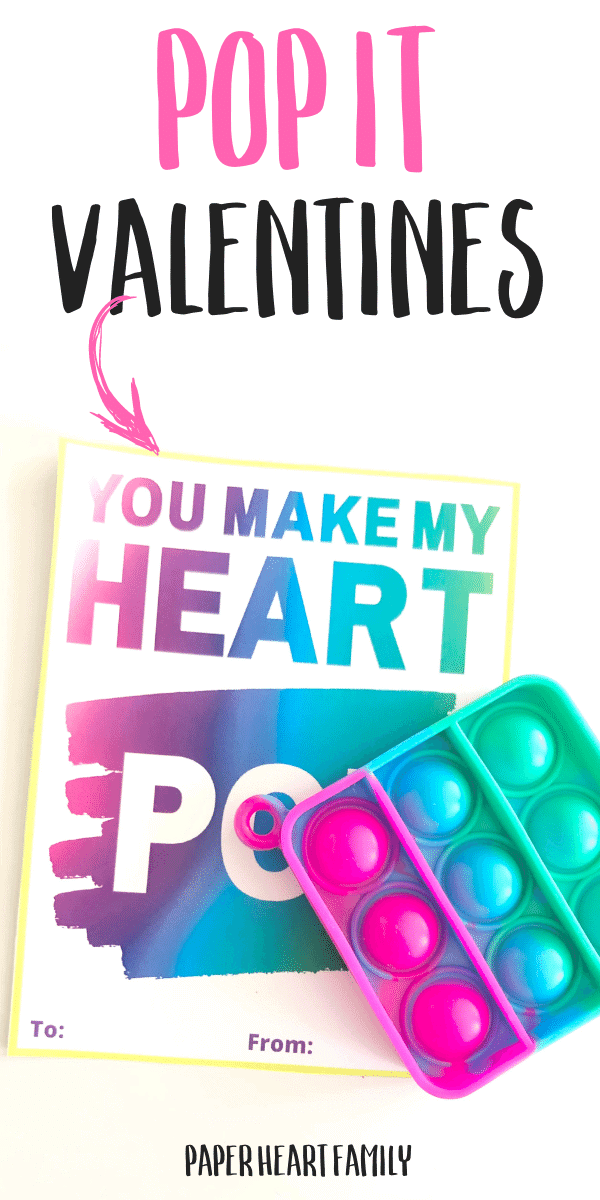 Pop It Valentines
Here's what you need to do:
Print out the instant download (found at the bottom of this post).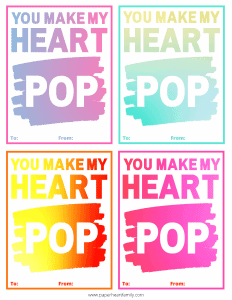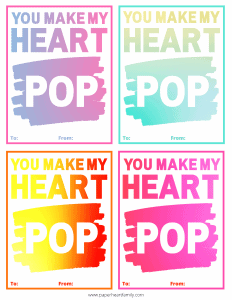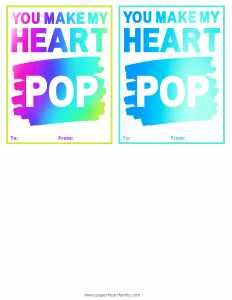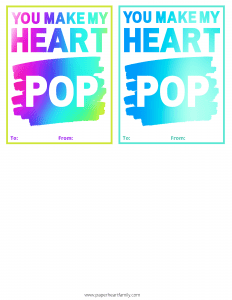 Purchase your pop-its. These are the exact ones that I purchased in order to photograph for this post, but there are so many to choose from including pop it bracelets, too. They are the same colors, but go even better with my "You make my heart pop" theme.
Cut out your Valentines. I recommend cutting right around the border to make it look very clean and polished. Taking the extra time can do that will make the difference! Unless you are not a type A control freak like me and you will let your kids cut. Then have at it!
Attach your Pop Its. They come with keychain chains, so you can punch a hole wherever you want to attach them!
Last step? Wait for your kids to rush home and tell you that you're the coolest parent ever for making these Pop It Valentines. That's what happened when I sent my kids to school with my Squishy Valentines (you might want to check them out, too!) and I fully expect the same to happen this year.
You can also check out my post on Trendy Valentines For Kids, too, if you aren't yet sold on the pop its.
Ready to download and get started on the Valentine fun?