Do you have a little girl? If you do, then I bet she's LOL obsessed. I have two LOL obsessed kids, and when we were stuck inside for the fifth day in a row, I decided to create some LOL Surprise party games.
These LOL games were a HIT with my 4 and 7 year old, so I'm betting your kids will like them too!
I'm a big believer in making activities super simple for all of the moms out there, so these activities (except for the last two), can be pulled together in mere seconds.
I know you appreciate that.
I highly suggest you check out my high energy toddler activities and no-prep activities for active kids also.
Anyway, back to the LOLs. My kids love anything LOL. Sometimes I wonder when the obsession is going to stop. But it's still going. So I'm embracing it. Because if they keep my kids engaged and playing together nicely, then I LOVE LOLS, TOO.
These fun minute-to-win-it games can be played at an LOL Surprise birthday party, on a play date, or simply at home on a rainy day or a day when you are stuck inside.
This post contains affiliate links.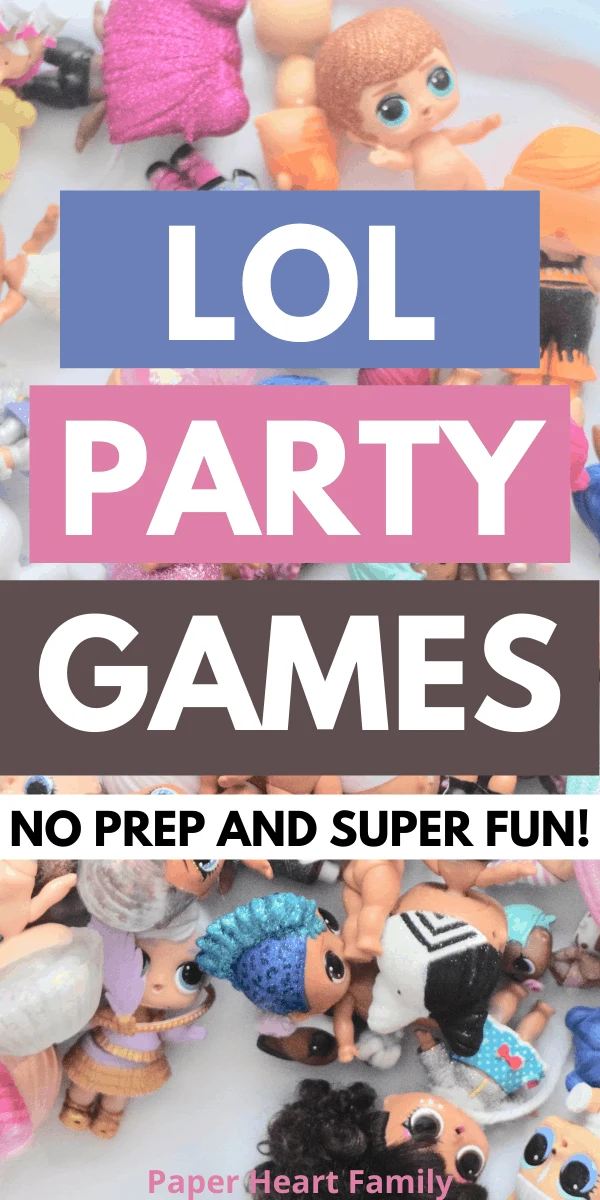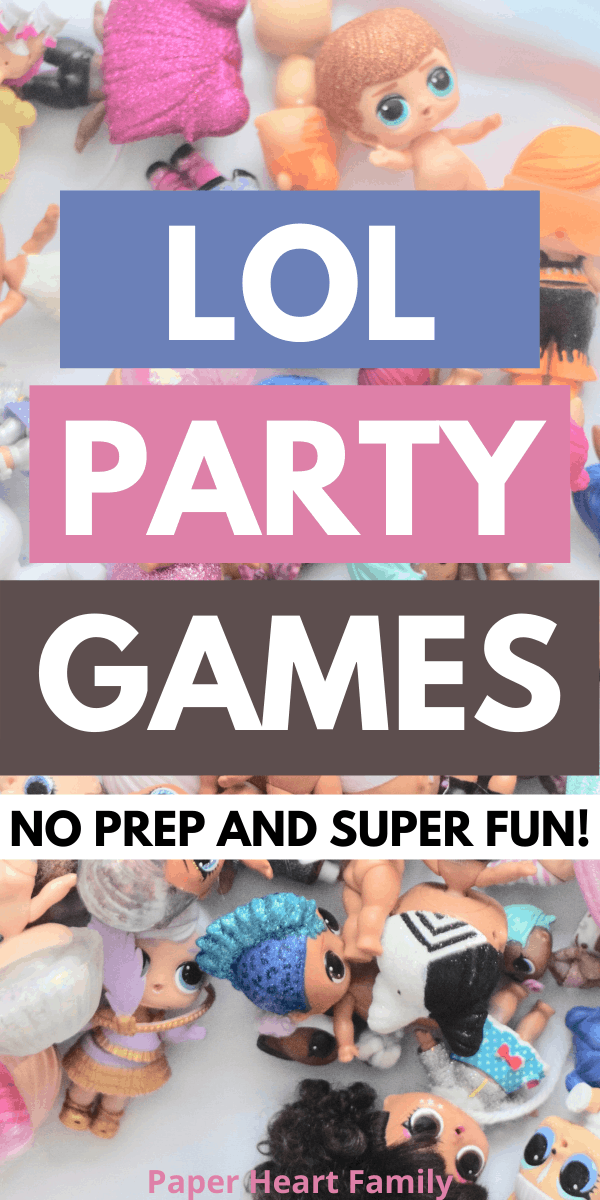 What Are Minute-To-Win-It Games?
That's simple. Minute-To-Win-It Games are challenges that your child has to complete in sixty seconds or less.
What I love about these challenges is that they are easily adapted to the age of your child. For example, my older daughter had to complete more of each challenge than my younger daughter. You can see what worked for us noted below, but you know your child and should be able to estimate what might work for her.
You have two options. You can either:
give your child a number goal to reach
have your child set a number goal to beat by doing the challenge twice. On the second try, your child should try to beat her previous score
Most importantly, have fun with this! Cheer your children or the kids that are playing on! Get loud and enthusiastic and you will have just as much fun as the kids.
LOL Surprise Games For Kids
Okay, here they are! Simply grab a timer (or use the one that comes up in Google), grab all of the LOLs that your child owns, and get started!
1. Take Off Their Clothes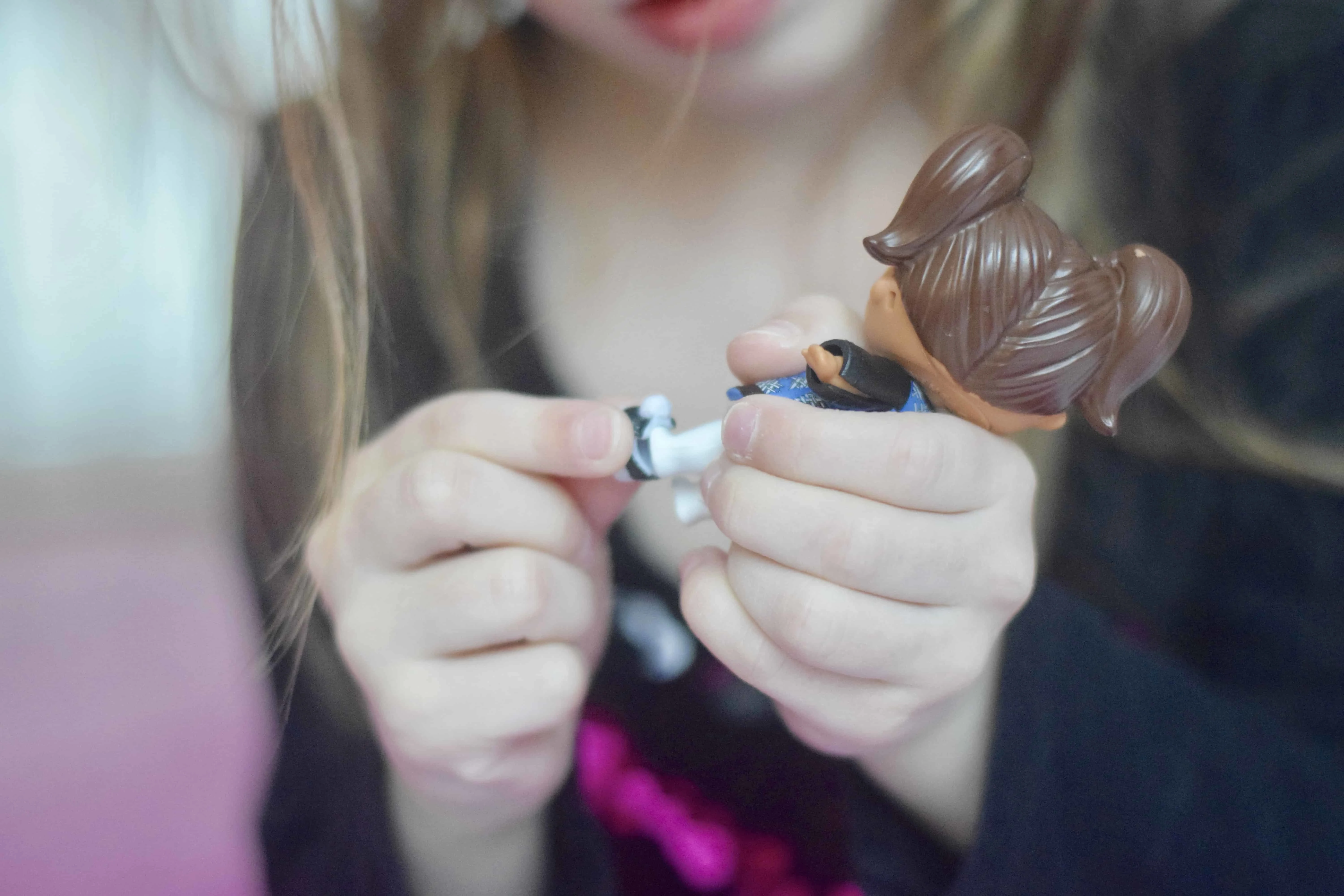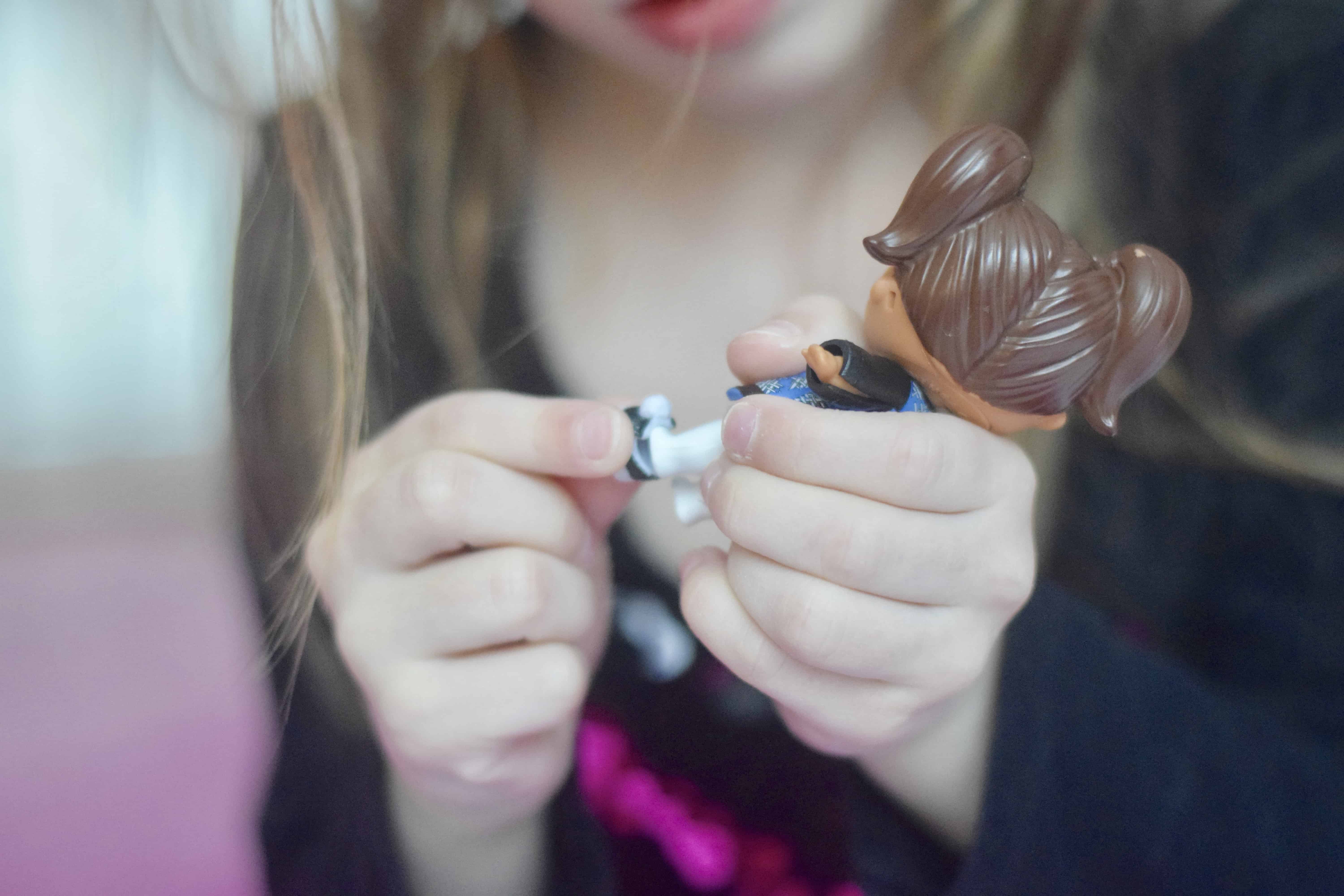 In this challenge, your child will have to remove the clothes off of a certain amount of LOLs in 60 seconds. If you've ever had to do this, you know that it isn't as easy as it sounds!
These are the goals that worked for us:
7 year old- 4 dolls
4 year old- 3 dolls
2. Dress The LOLs
Yep, you guessed it. The next challenge is to dress them back up. You could even mix up their clothes if you want to make it a bit more challenging for older kids.
The goals that worked for us:
7 year old- 3 dolls
4 year old- 1 doll
3. Identify The LOLs
This one sounds pretty easy, right? Place all of your LOLs in a pile. Your child has to pick up and name as many LOLs as possible in 60 seconds.
But believe me, it's not as easy as it sounds! My 7 year old was overly confident, but when you have to name their names on a strict time limit, it's easy to panic. Give your kids a little grace with this one.
The goals that worked for us:
7 year old: 15 dolls
4 year old: 5 dolls
4. Assemble The LOLs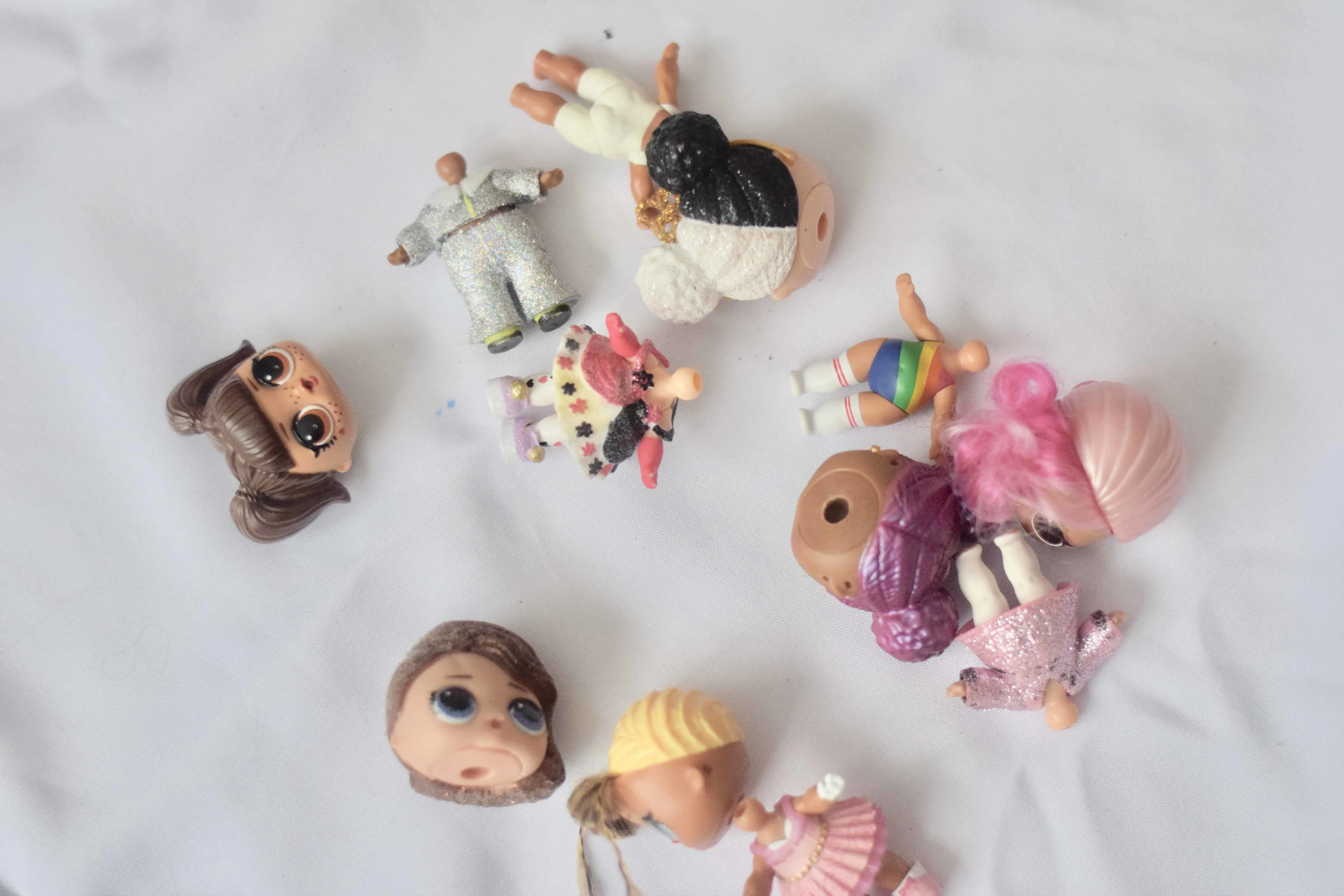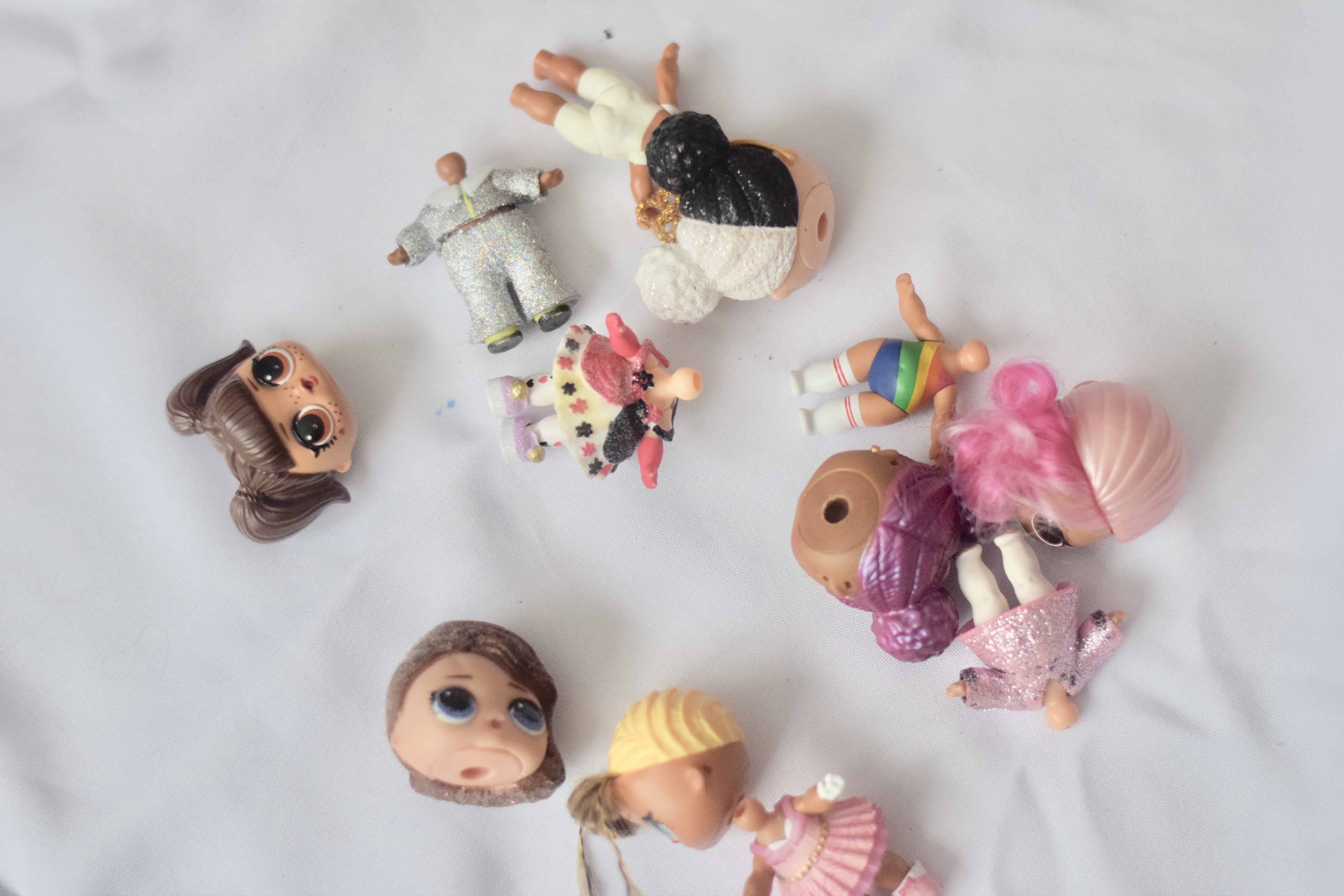 This one may sound morbid, but I got the idea from my own kids, so don't judge. They are always popping the heads off of their LOL dolls, so I thought, why not make it a game!
Remove all of your dolls heads. Children have 60 seconds to pop them back on.
The goals that worked for us:
7 year old: 10
4 year old: 10
5. Find The LOLs
"Hide" the LOL dolls around a certain room of your house. Realize that your children only have 60 seconds to find them, so I wouldn't actually hide them. They should all be within sight.
The goals that worked for us:
7 year old: 15
4 year old: 10
6. Stand Up The LOLs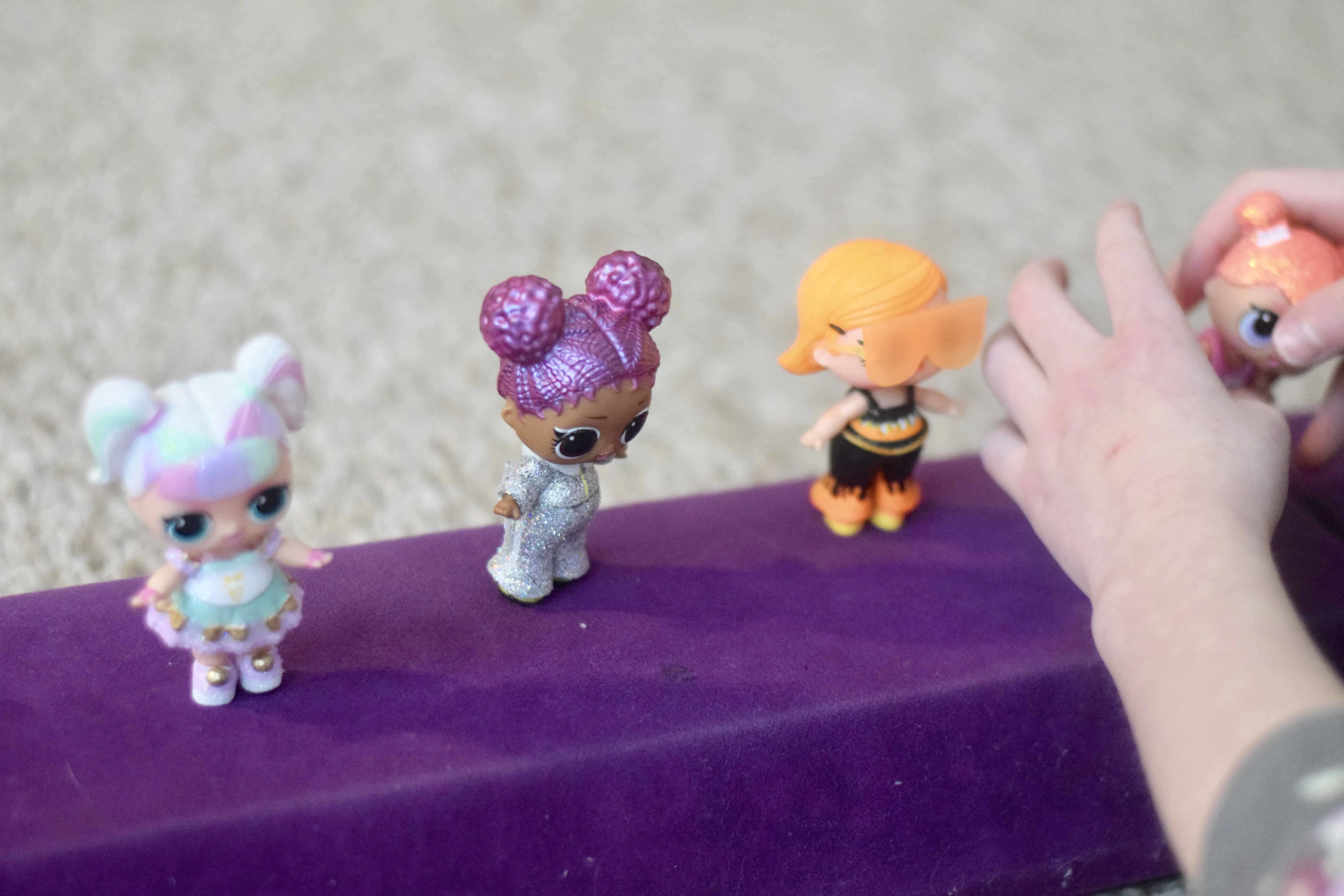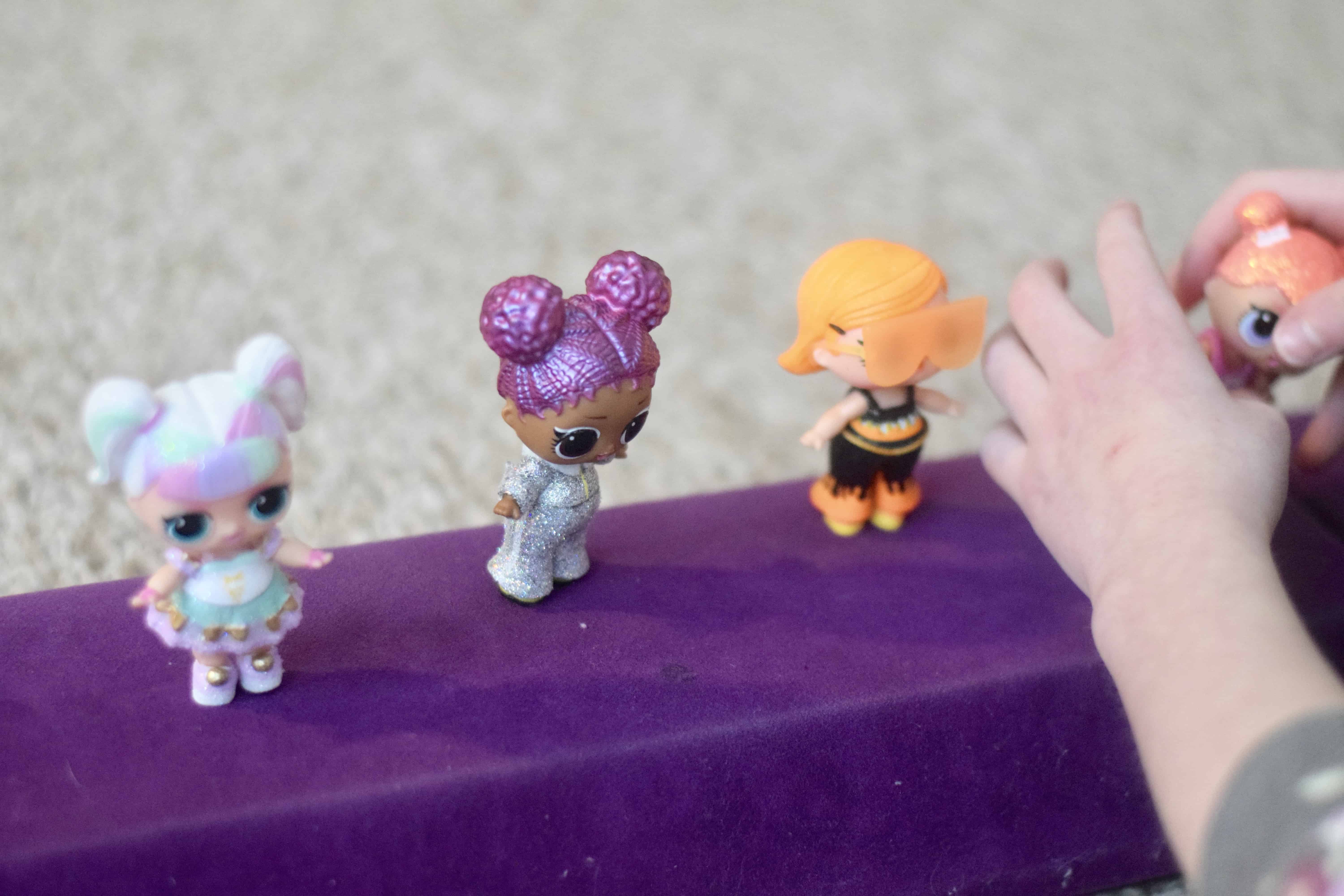 In this challenge, your child needs to get her LOL dolls into the standing position. I'm not sure that this is possible if the LOL Surprise dolls are barefoot, so make sure that they are wearing shoes!
7 year old- 5 dolls
4 year old- 3 dolls
7. Unbox The LOLs
Of course the LOLs are already unboxed and I don't recommend using new, unopened LOL Surprise dolls for this challenge. But if your house is like my house and you have dozens of those *lovely* balls all around, you might as well put them to use.
Simply place the LOLs that you already own into the LOL balls that you have all over the place (note to self- start to throw them away when no one's looking). Kids will have to open a certain amount of balls in 60 seconds.
The goals that worked for us:
7 year old: 20 balls
4 year old: 15 balls
8. LOL Concentration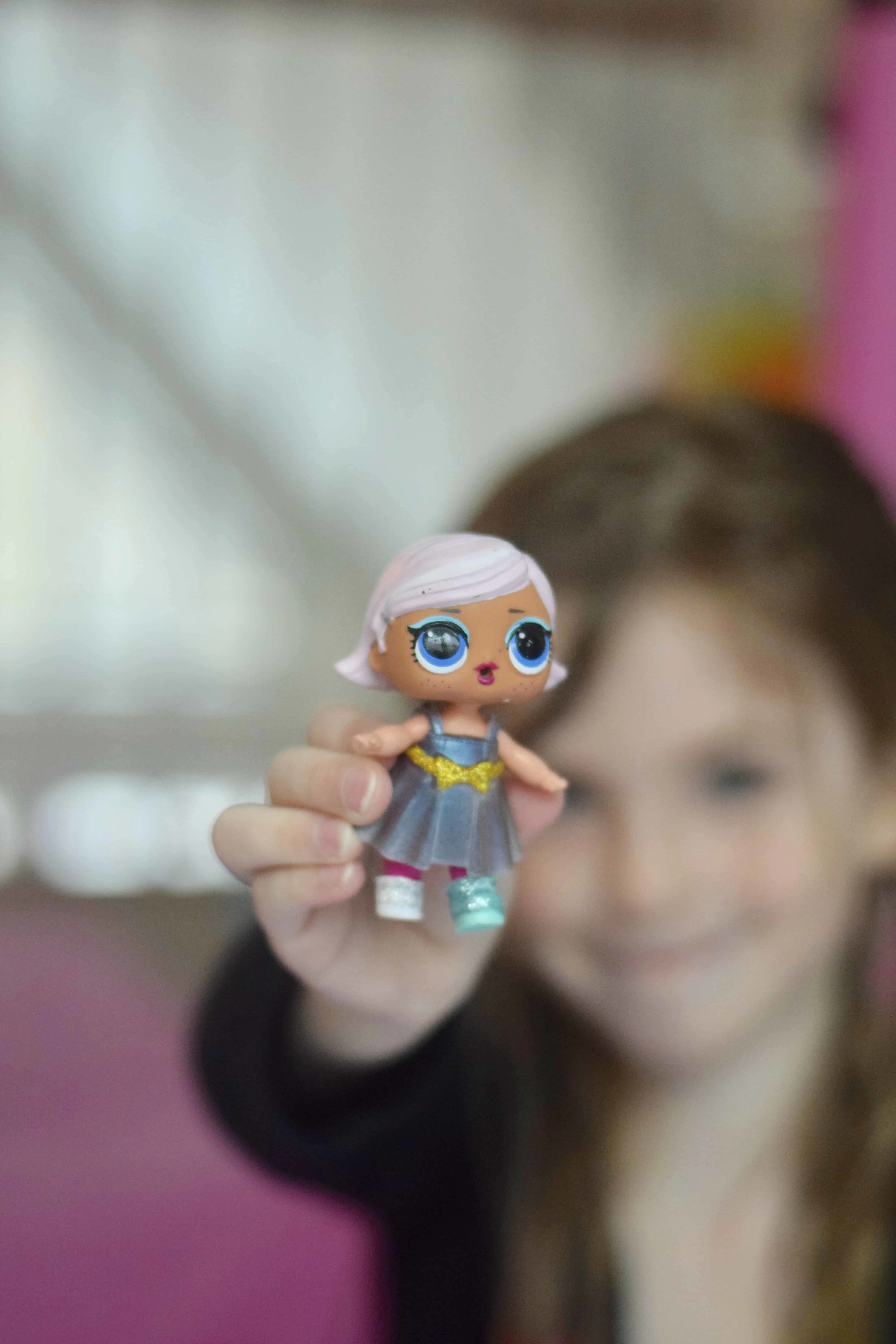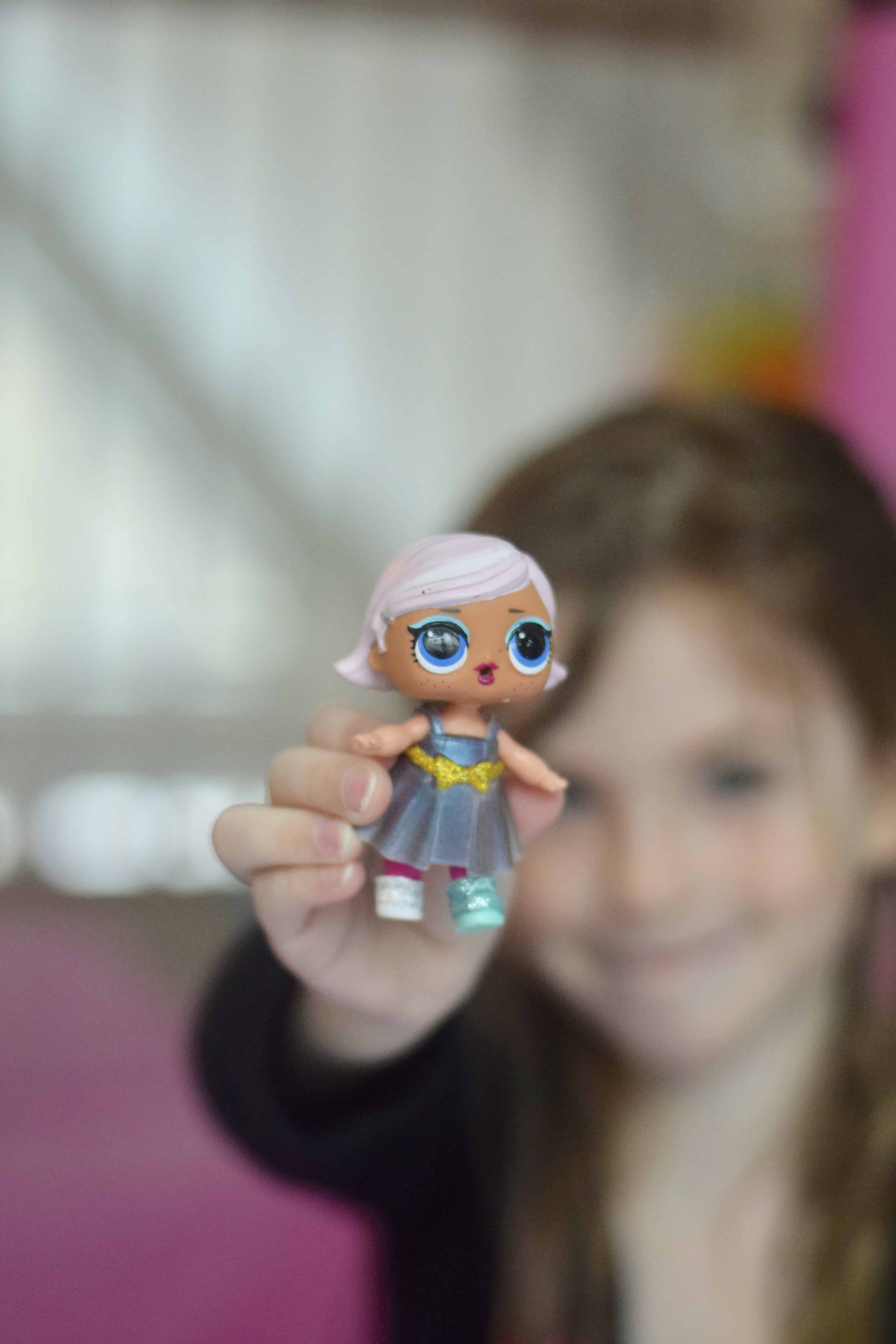 This is the only minute-to-win-it game that requires a little prep work (so feel free to skip it if that's not your thing!).
For this game, place the LOL dolls and their corresponding bottles underneath some plastic cups. Children can pick two cups at a time in order to find a match.
The goals that worked for us:
7 year old: 15 dolls
4 year old: 8 dolls
I hope you love these LOL games and I hope your kids love them, too! Have fun making memories together!
If you loved these LOL Minute-To-Win-It Games, please pin it for later or to share with others!