If you're looking for an Easter craft that is not going to send you on a wild goose chase around the house looking for supplies, then this free printable easter craft for kids is just what you need!
This is the problem that I always have with kid crafts. I need to find the right colored paper, I need sequins, pipe cleaners, cotton balls and more, and of course these items are NEVER in the same spot.
That's why I started to make printable crafts for my kids. Because other than a pair of scissors and coloring pencils or gel pens or markers or crayons, the only thing that I need is the printed activity!
These crafts seriously save my sanity, and they always turn out SUPER cute (which is great for moms out there like me who are not super artistic).
Make sure to check out ALL of my printable Easter activities and the CUTEST printable ice cream craft.
You might also consider this butterfly craft, perfect for spring!
This post contains affiliate links.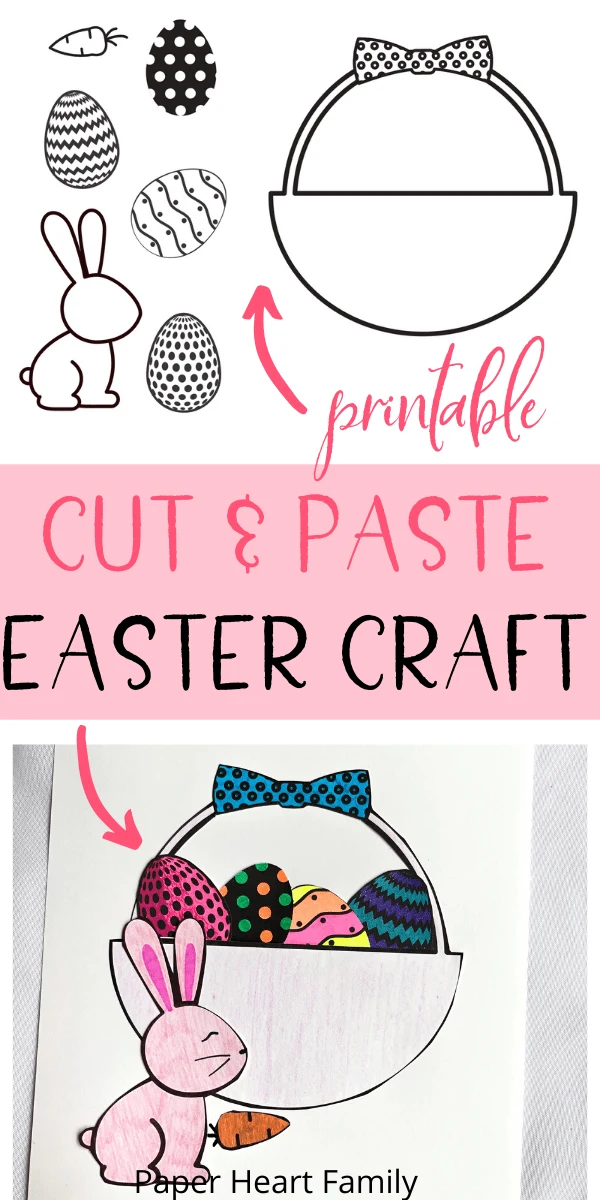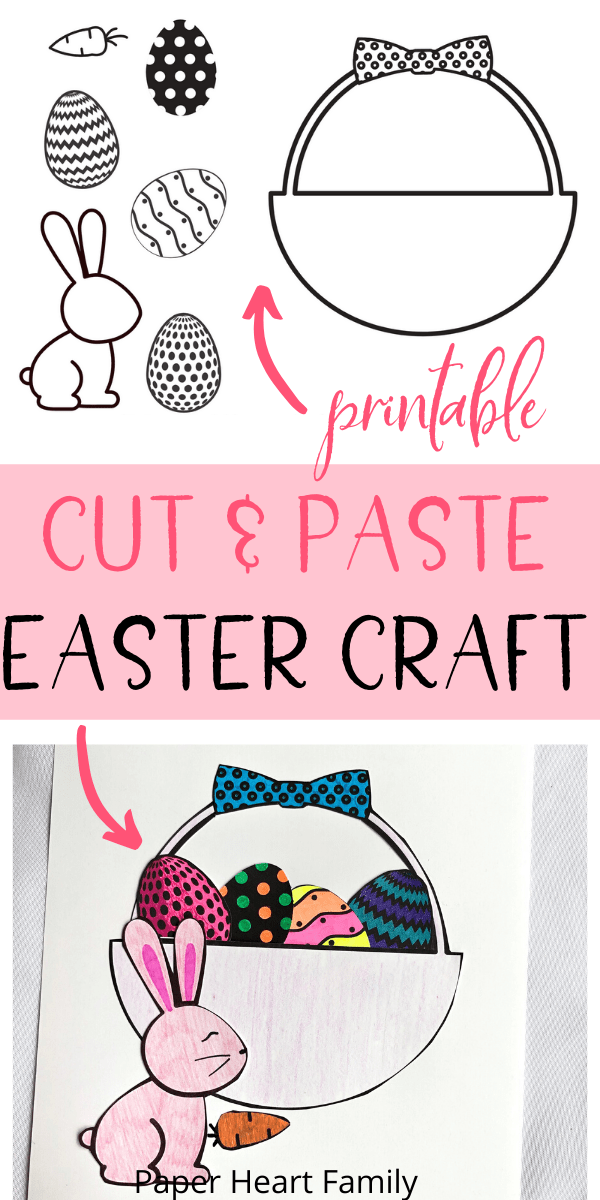 Printable Easter Craft Suggestions
Here are some of my suggestions to make this crafting experience even better.
Cut the various objects out yourself ONLY if your child it too young to do it herself, or if it will be frustrating for your child. Otherwise, the cutting practice is good for your kid, and less work for mom.
Print on cardstock. Yes, you can print on thin printer paper, but the end result isn't going to be as nice.
Use whatever you have to color in the project. We have used markers, colored pencils, gel pens, watercolor paints and more. It's nice to experiment with different mediums.
Be creative and add other elements. For this specific craft, you can easily add a cotton ball for the bunny's tail (but only if you know where it is. Do not, I repeat DO NOT go looking all over your house for the next 20 minutes looking for a dumb cotton ball).
Printable Easter Craft Steps
Step #1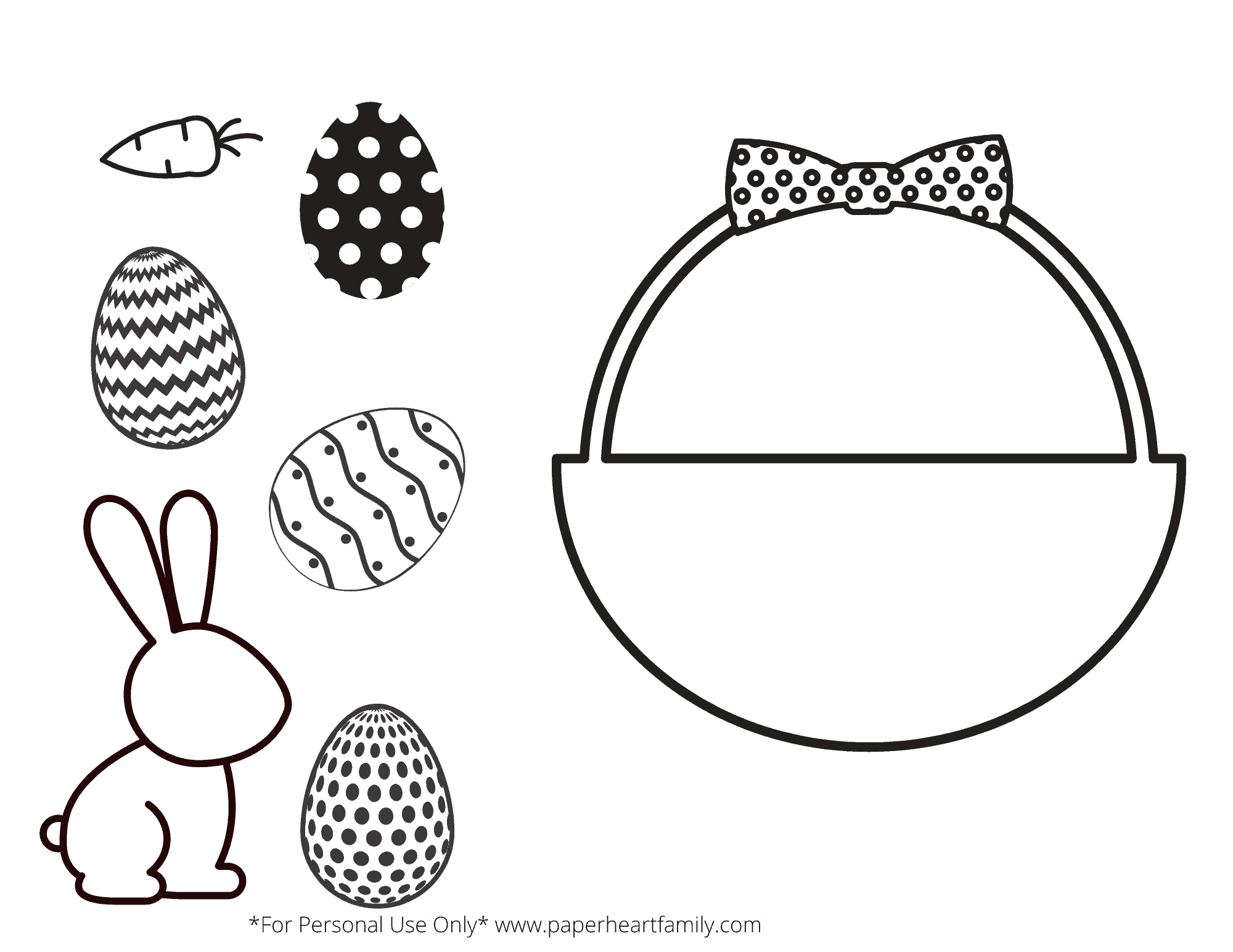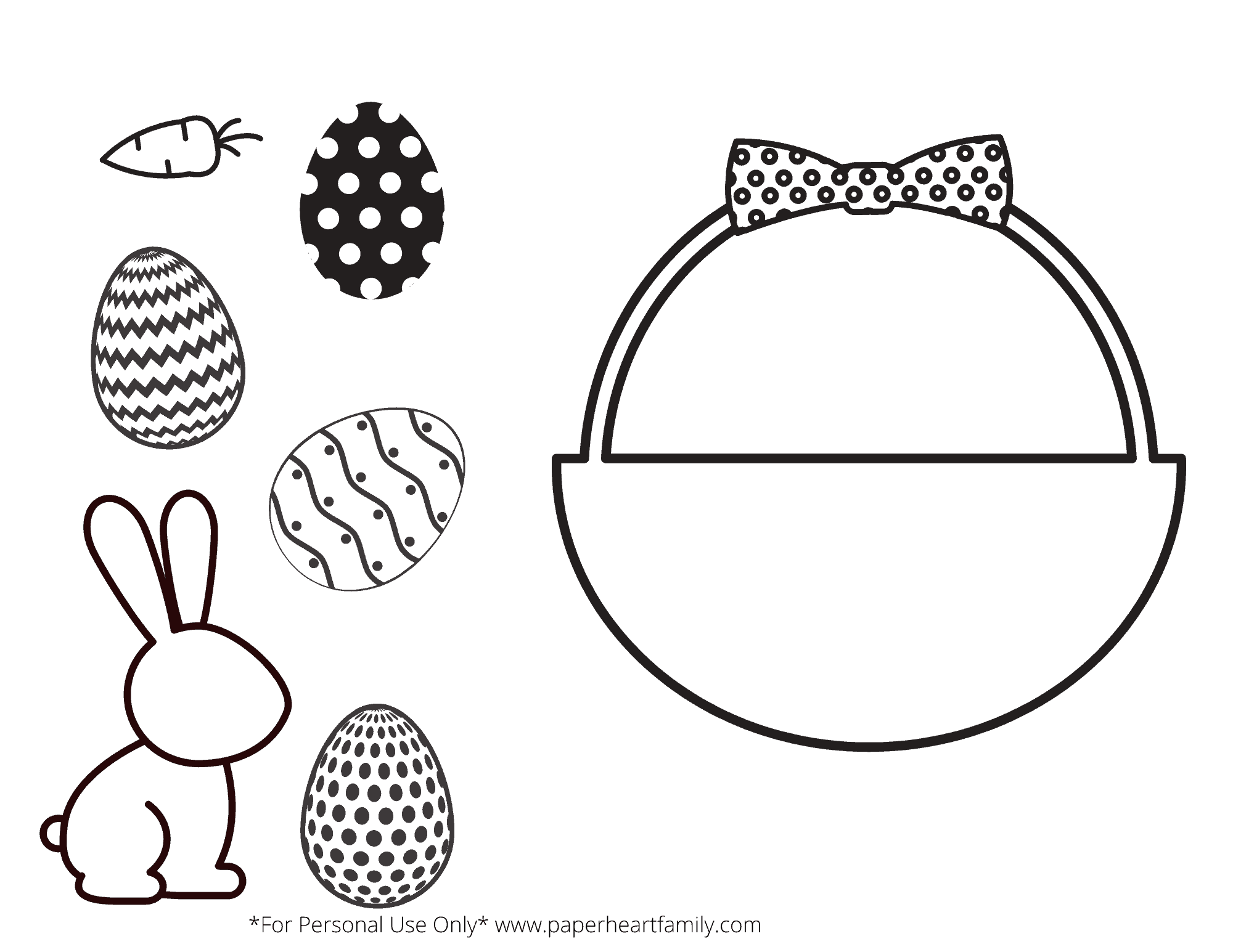 Print your free printable (found at the bottom of this post) on thick card stock paper.
Step #2
Cut out each of the elements carefully. Again, don't do this for your kid if they are capable of doing it themselves!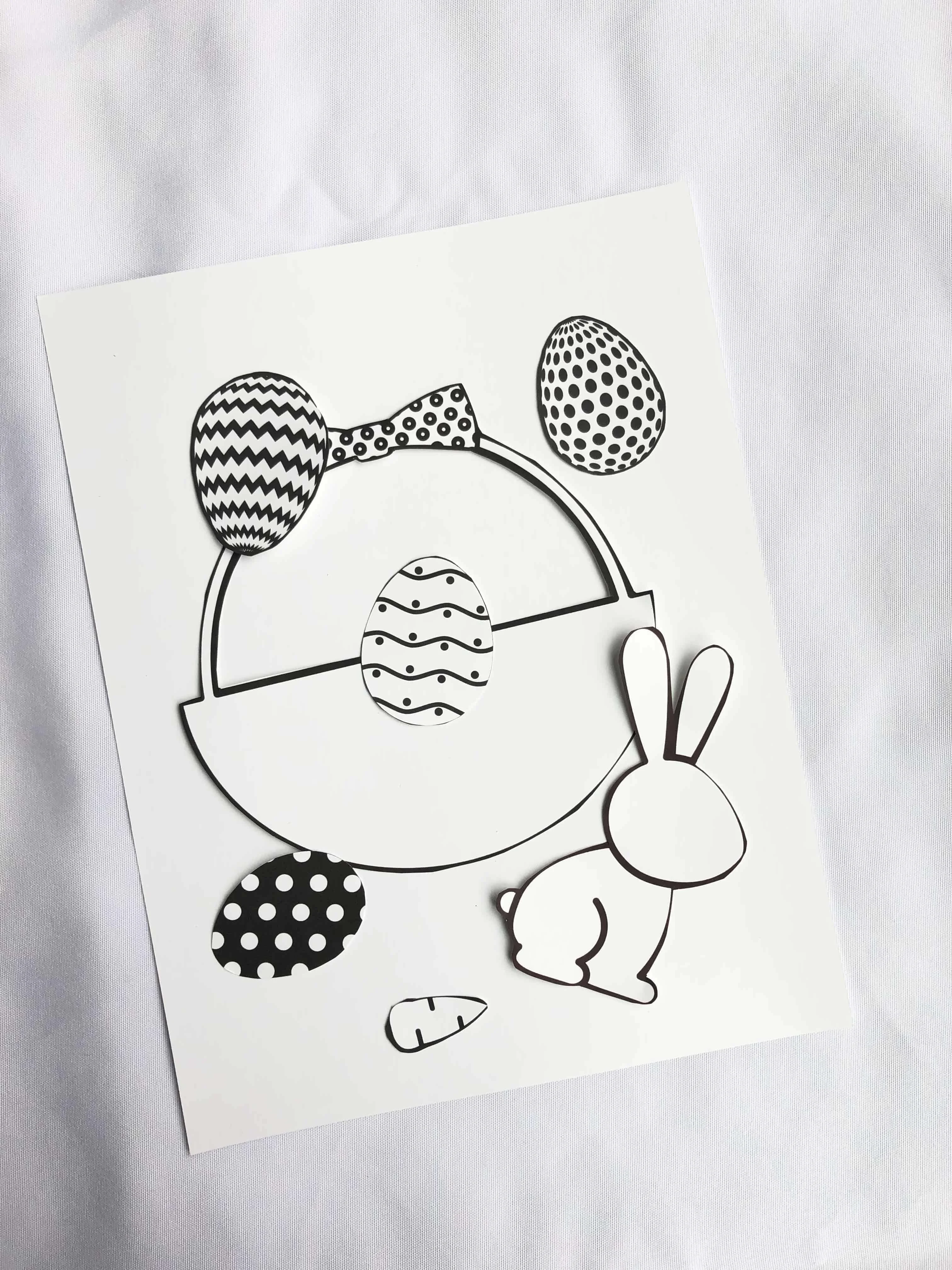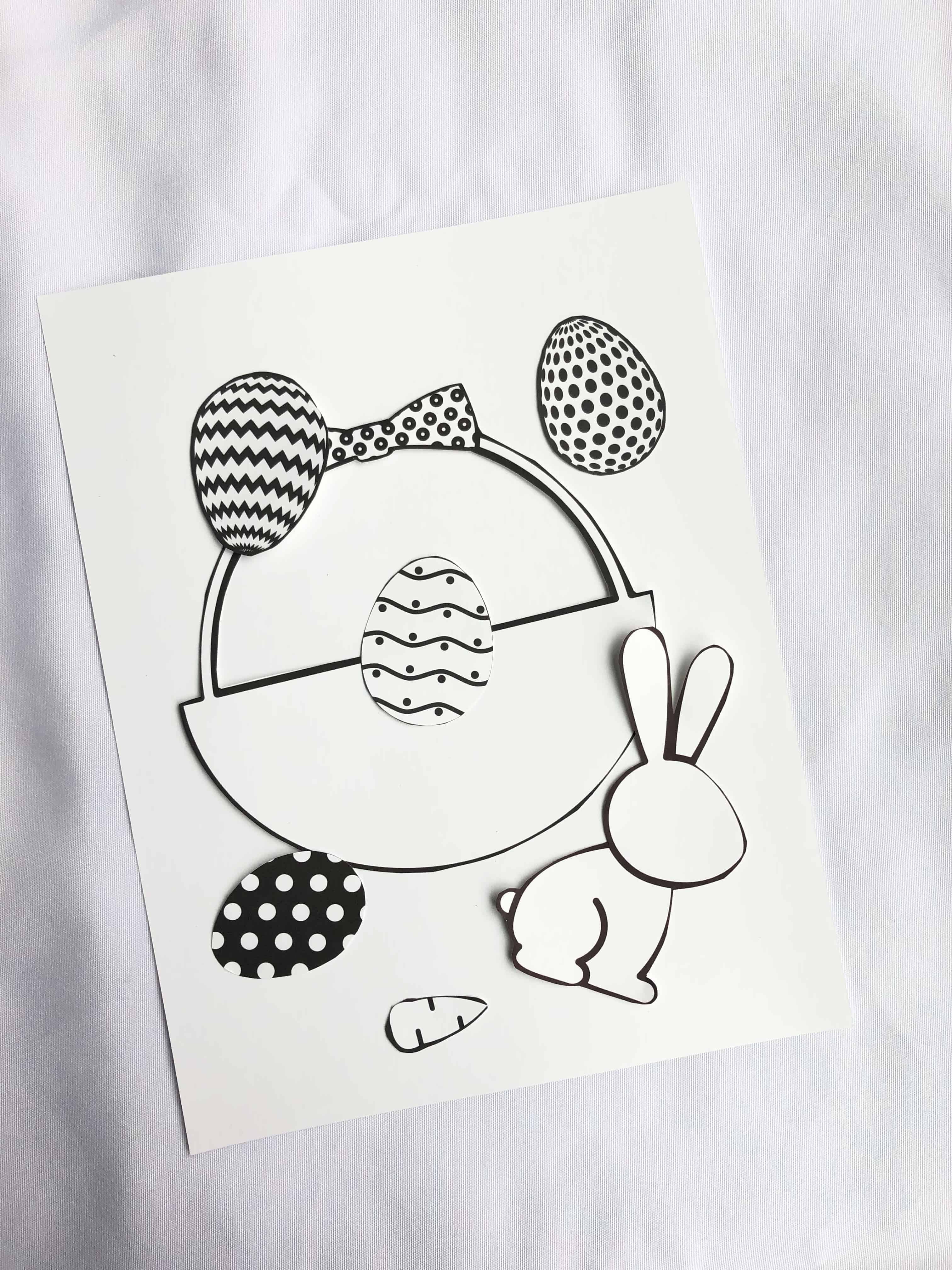 Step #3
Color the Easter bunny, carrot, Easter eggs and Easter basket with the medium of your choice. We just purchased these gel pens and I am OBSESSED with them. (I think I might just need to hide them from my kids!) We also LOVE coloring our printable crafts with watercolor paints (you could even print directly on watercolor paper for an even better effect.)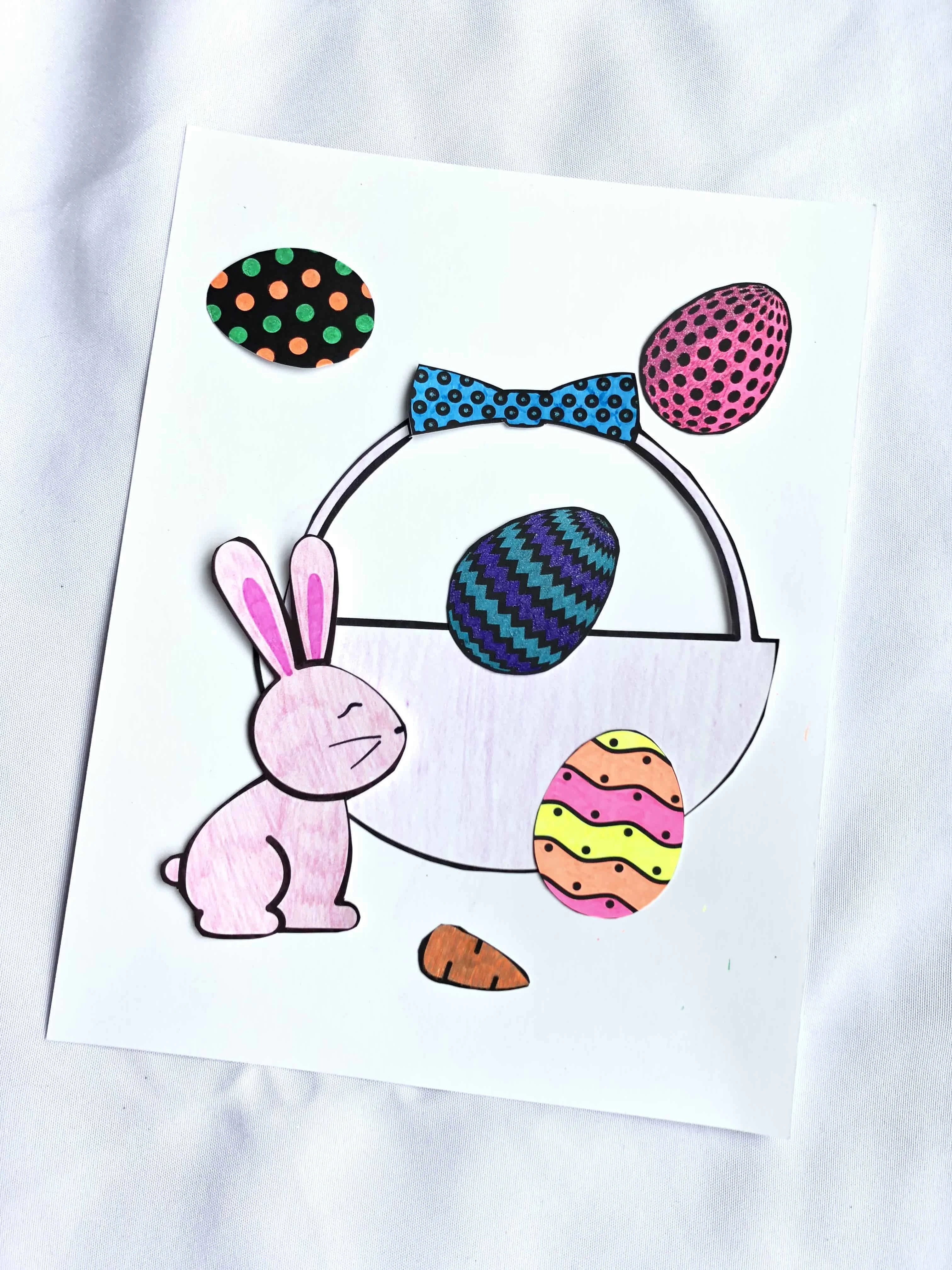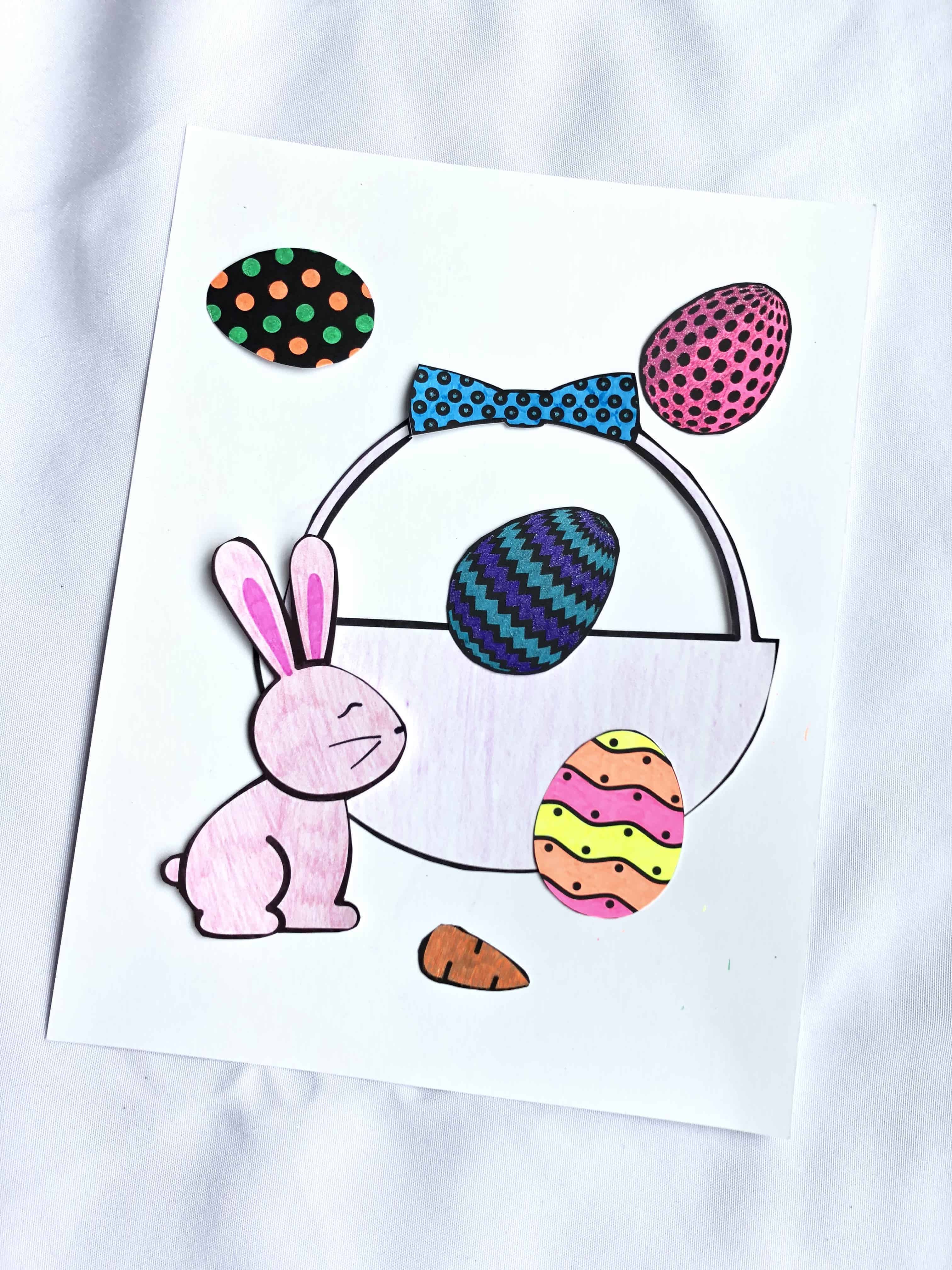 Step #4
Paste the Easter basket, Easter eggs, carrot and Easter bunny onto another piece of cardstock or construction paper. This is a great time to teach your child a little bit about layering, because ideally you will want the eggs to go behind the basket and stick out of the top. I recommend using glue sticks as they are much easier than squeeze glue.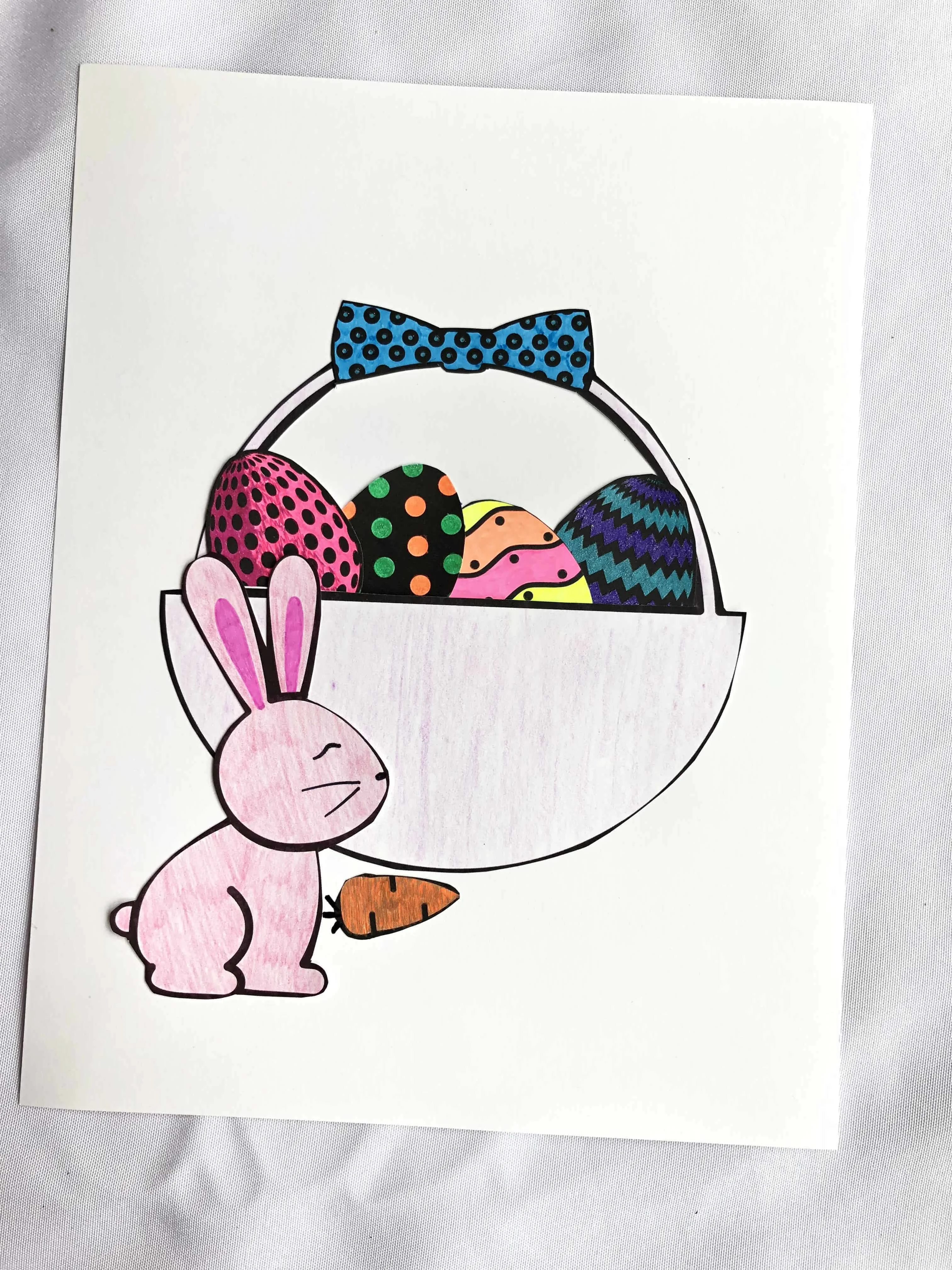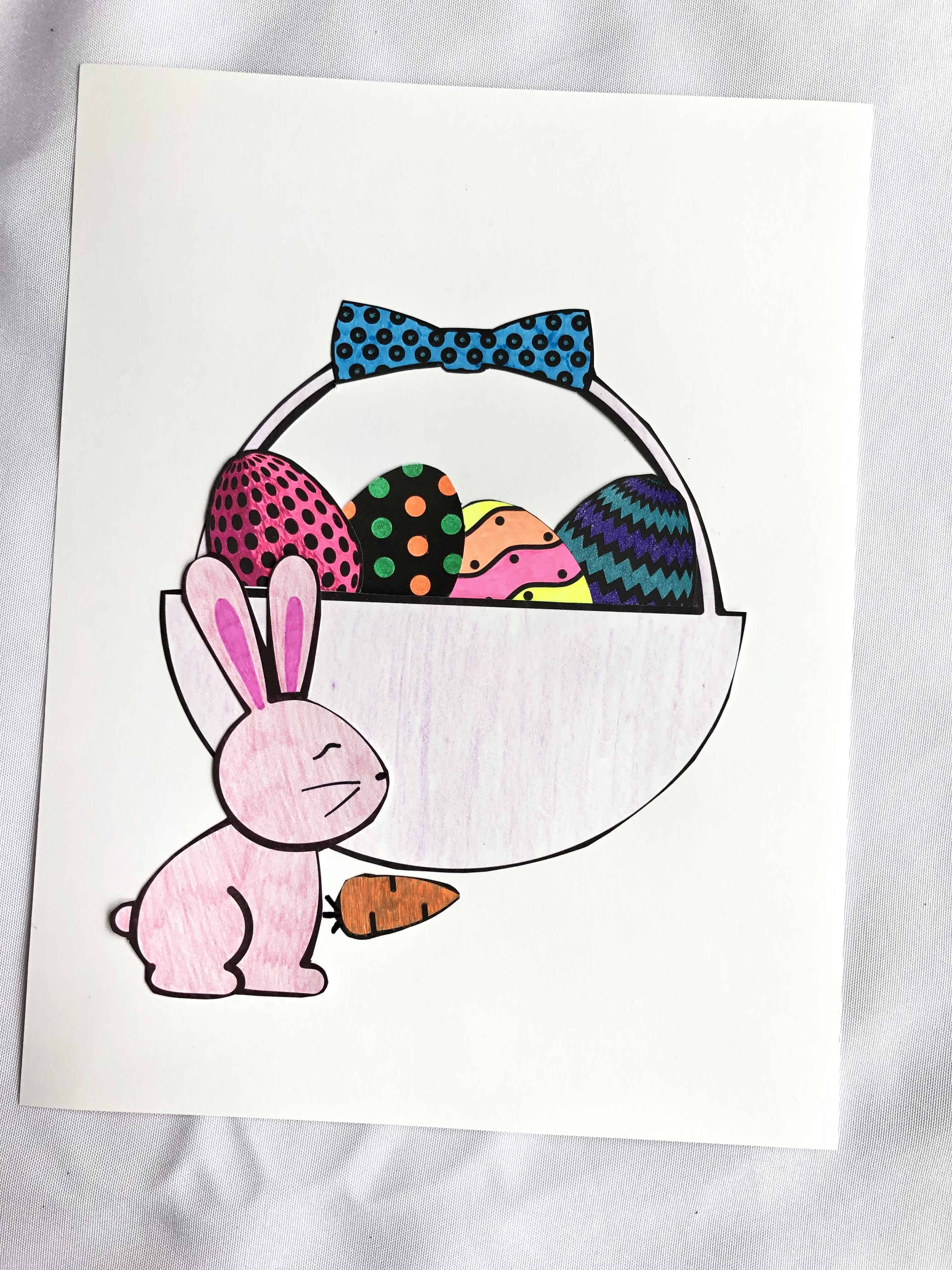 Step #5
Add optional embellishments like a cotton ball tail or glitter (if you're brave).
I hope you LOVE this free printable Easter Craft For Kids!!
While you're printing, check out all of my Easter Activity Printables!
Now click here to get your instant download!
Get ready for Easter with these other posts!
What To Put In Easter Eggs For Toddlers
10 Fun (Not Frustrating!) Easter Egg Hunt Ideas For Toddlers