Do you have little dinosaurs at home that like crafting? Then this easy dinosaur craft is for you!
We are deep into the dinosaur obsession at my house and I am here for it! I love dinosaurs too and finding an easy craft that my son will love makes this mama heart so happy (as well my future self, who won't have to clean up a messy craft!)
The best part about these dinosaur templates is that there are a ton of different ways to do this project and your child gets to choose!
Maybe the dinosaur's body is striped and the head is polka dot. Maybe your kid is like mine and super into rainbows and makes an awesome, epic rainbow dinosaur!
Whatever your child decides, this simple craft is going to be so much fun for your dinosaur-loving kids and is a fun craft for younger and older kids!
Printable Dinosaur Craft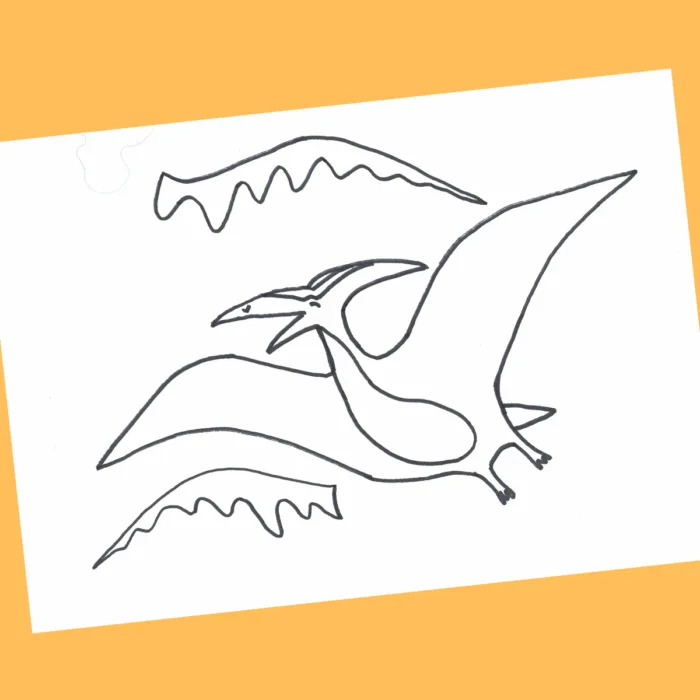 What I love about this adorable dinosaur craft is that it can easily meet your kid where they are.
If your child is all about painting right now, get those water color paints out and let them go wild!
If they are super into colored pencils, grab your sharpener and let them have some fun!
In our house, we are currently adding mustaches and eyebrows to all of our drawings which makes this dino craft pretty hilarious and fun.
My point is, art is a great way to let your kids express themselves and these fun dinosaur crafts are a great way to let them go crazy!
Dinosaur Craft Suggestions
This printable template comes with four different types of dinosaurs and a fun background option. It really can be used with kids of all ages and takes simple supplies that you most likely have around your house- markers or colored pencils, scissors and a glue stick (the one that makes purple streaks is a favorite in our house).
These adorable dinosaurs are also a great way for your kids to practice their fine motor skills with coloring, cutting and glueing their favorite dinosaur!
Here are some suggestions that might make this easy craft even easier:
Have your child color the whole dinosaur before they cut it out. Some of these pieces are littler and would be hard for them to color once cut out. Plus, if your child is like mine, the minute the small dots are cut out and ready to be colored, half of them will go missing instantly. This is a great tip for even older children; it makes coloring so much easier when they don't have to hold down little pieces at the same time.
The cutting stage of this project is super flexible! For young children, you might cut out the whole thing or help them with the little pieces and have them try to cut out the bigger pieces. For older kids, they most likely will need little help and cutting out the smaller pieces will be a great challenge for them.
Once the dinosaur template is cut out, lay out the different pieces in the order that they need to be glued. Young children might struggle seeing where each piece needs to go in the gluing stage so laying it out helps them with this step. For older kids, I would have them lay out the pieces in the correct order on their own. Regardless of age, it's really helpful to focus on gluing one piece at a time!
Get out all the fun art extras and let your child have some fun! When I became a mom I turned into a "just in case" hoarder of art supplies. It happened pretty quickly and easily because every art project comes with exactly one of the thing your kid will lose and 100 of the things they are not interested in touching. So whenever we do art, I get out my box of random supplies and let my son dig through it. It always makes a great addition to his art and I have to say that googly eyes on anything is funny!
My last suggestion won't make this craft any easier, but it does have the possibility of extending this craft into a full blown activity! I love a good two for one so I present you with a genius idea to stretch out this dino craft- make these paper dinosaurs into puppets! This is a super easy, fun activity and will lead to some good pretend play. All you have to do is glue your dinosaur on construction paper and then cut it out and glue that to a popsicle stick- instant puppet! Give the dinosaurs a name and have a great time! Bonus if you let your kid eat a popsicle to get the stick!
Printable Craft Steps
Here are some easy step-by-step instructions to get you started:
Step #1: Print out your free template (found at the bottom of this post).
White paper (printer paper) works great and will make it easier for young children to cut out their dinosaur.
Step #2: Color your dinosaur different colors (or the same color or polka dot- make it your own dinosaur!)
Some of the dinosaurs have little pieces and coloring little pieces is much harder! Have your child color everything on the paper before cutting anything out. This way no little pieces go missing before it's time to glue.
Step #3: Cut out all the pieces of your dinosaur.
Remember- don't cut it out for your child unless they need help!
A great way to help younger children who are learning to cut is to cut the smaller pieces and let them work on the larger dinosaur.
Step #4 Lay out all the pieces and put them in order to glue.
Some of the dinosaurs require pieces to be glued on top of another piece. For younger kids (and honestly older kids would benefit too!) lay out the pieces in a line in the order that they need to be glued. So you might lay the body out first, then next to it the legs and then the plates etc.
Step #5 Glue on your dinosaur pieces to either the background provided or construction paper or whatever you have around your house!
If you want to make it into a puppet, once glued on paper, cut it out and glue or tape it to a popsicle stick.
Step #6 Make it your own and add embellishments!
This step is option but if you want, add googly eyes, glitter or even pom poms, whatever your child wants to add to make it their own.
I know your child will do a great job and that their dinosaur will look amazing!
Option #1- Stegosaurus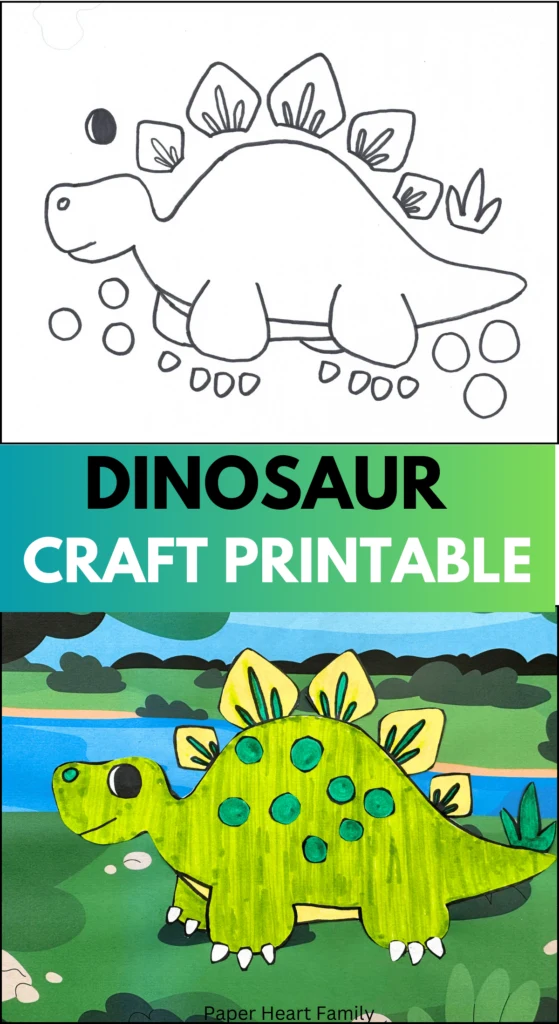 Option #1 brings you this cute Stegosaurus!
Suggestion:
Cutting wise, this one might be a little trickier for younger kids because of the amount of small pieces required to be cut out. With the help of an adult, anyone can do it! This is a great one to color the whole dinosaur first before cutting out so that none of the little pieces get lost before the glueing stage!
Assembling instructions:
1. Glue body down first
2. Glue the remaining body parts (claws, eyes, dots and plates)
Option #2- Pterodactyl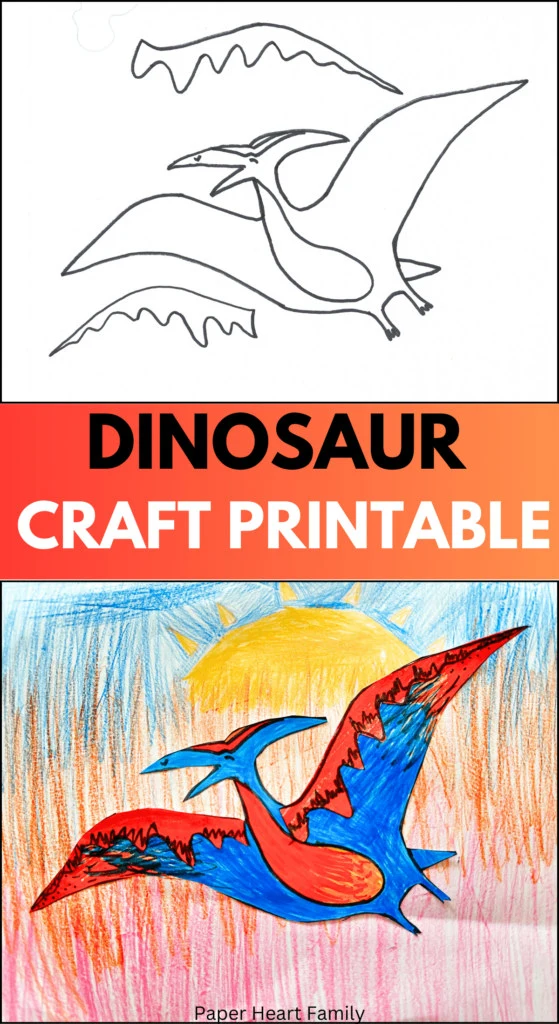 Straight from the sky comes option #2- the Pterodactyl!
Suggestion:
This is the easiest of the four to assemble, with only three pieces needing to be glued total, this is the simplest one to glue and cut. This is also a great one for young children just getting the hang of cutting to try out.
Assembling instructions:
1. Glue body down first
2. Glue the wing embellishment
Option #3- Brachiosaurus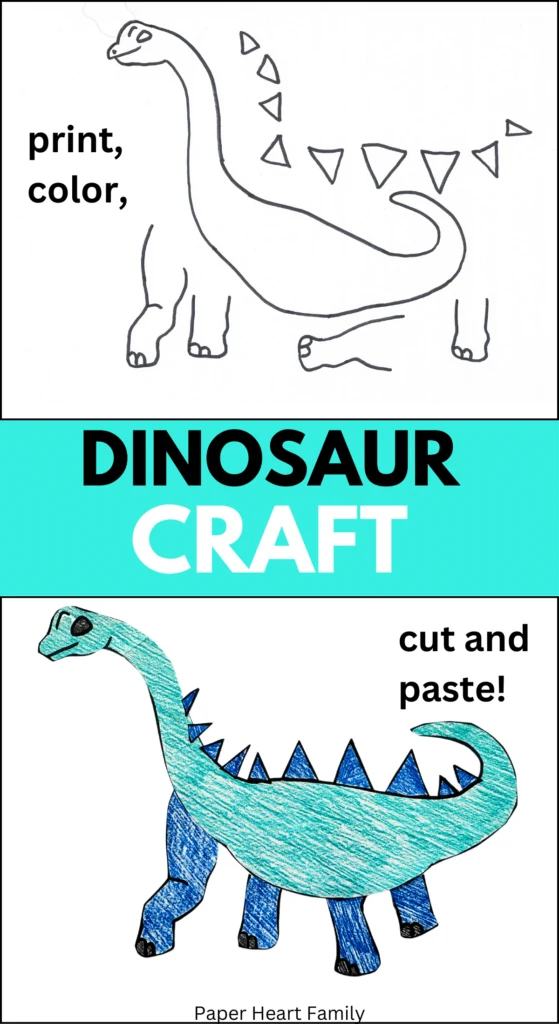 Option #3 is everyone's favorite long neck dinosaur- brachiosaurus!
Suggestion:
The trickiest part of assembling this dinosaur is the legs. Start with the curved leg in the front and work your way backward when glueing.
Assembling instructions:
1. Glue body down first
2. Glue the legs and plates
Option #4- Triceratops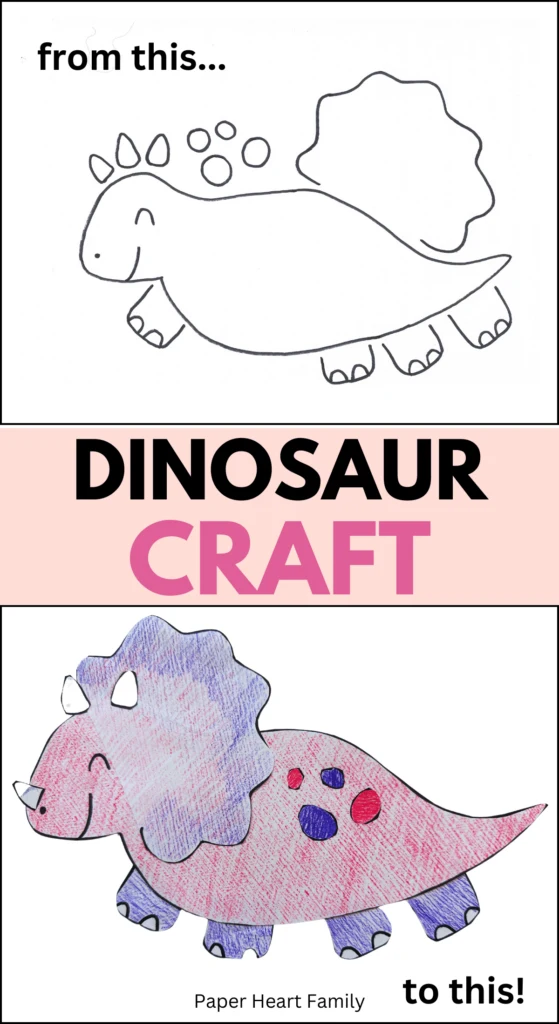 Option #4 is an adorable triceratops!
Suggestion:
This dinosaur does have three layers of gluing so laying out the parts in the order to glue might help younger ones!
Assembling instructions:
1. Glue body down first
2. Glue the legs (if you are super skilled you could glue these first or tuck them under the body when gluing down)
3. Glue down the frill (head part)
4. Glue down the dots and the horns (one of the horns will be on top of the frill)
Option #5- Optional Background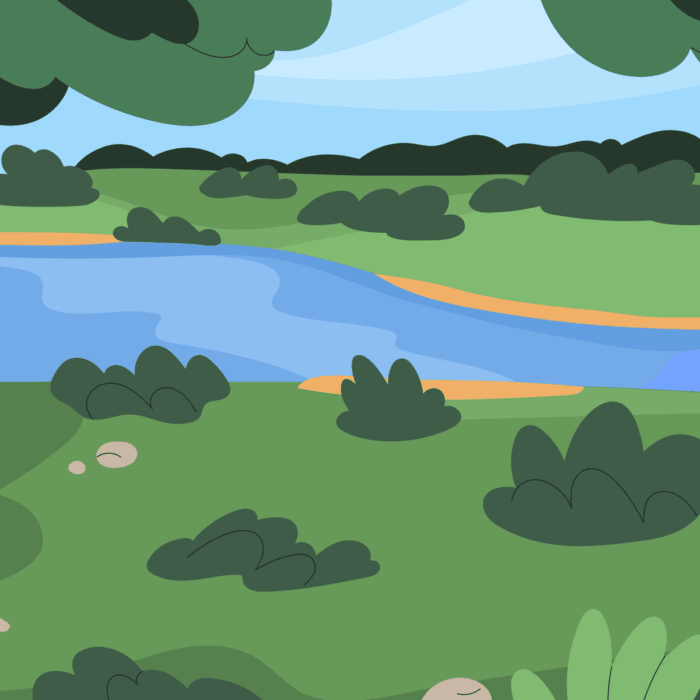 This dinosaur theme background is optional but adds a fun, realistic touch to this project.
If your child wants to use this instead of construction paper, they will glue the dinosaur's body directly to this paper.
Download Your Free Printable
I hope this brings you and your dino-loving kid some fun!
Remember art does not have to be stressful and a fun craft does not have to be messy- this is the perfect example of a great way to do a fun project with your child that doesn't leave you cleaning up a mess. Plus, I think you will have just as much fun as your child making these cute dinosaurs- you may even find yourself adding googly eyes for a laugh.
The best part of this craft is that you can do all the dinosaurs at once or stretch out this craft and do a different dinosaur each time. These make the perfect piece to hang on the fridge, or could even be framed for your child's room- I love displaying my kids art all around my house. It always makes me smile and makes him feel so proud of himself!
In order to download your free printable, simply subscribe in the subscription box below.
Once subscribed, your free printable will open instantly.
Please remember that these printables are shared with you (for free!) and therefore are for personal use or classroom use only. Make sure to only print the pages that you will be using.
My subscribers receive an email once a week with awesome printables and activities just like this one! If you enjoyed this easy craft, this is a great way to receive more low prep, fun activities weekly!
I also hold a monthly $50 dollar giveaway that my subscribers are entered into- you don't want to miss that!
And if your child loves cut and paste crafts, check out my butterfly craft, letter crafts and ice cream craft!
We hope you enjoy this cute dinosaur craft! We also love to see finished projects, so please share your child's creations!
Happy Crafting!