Maybe you are looking for when baby is born quotes because you have recently become a new mom and you can't express in quite the right words what this new experience means to you.
Maybe you are trying to right the perfect welcome quote for a newborn baby girl or boy.
Read: Mother Baby Quotes
Maybe you are formally announcing the birth of your child, and you're looking for the perfect baby birth announcement quotes to do just that.
Whatever the occasion, I hope you find what you're looking for with these when baby birth quotes.
This post contains affiliate links.
When Baby Is Born Quotes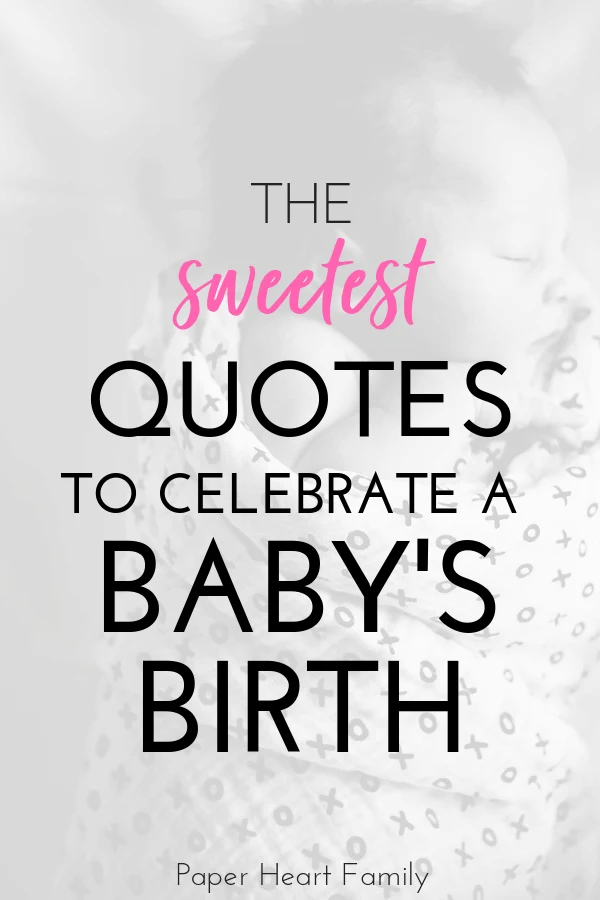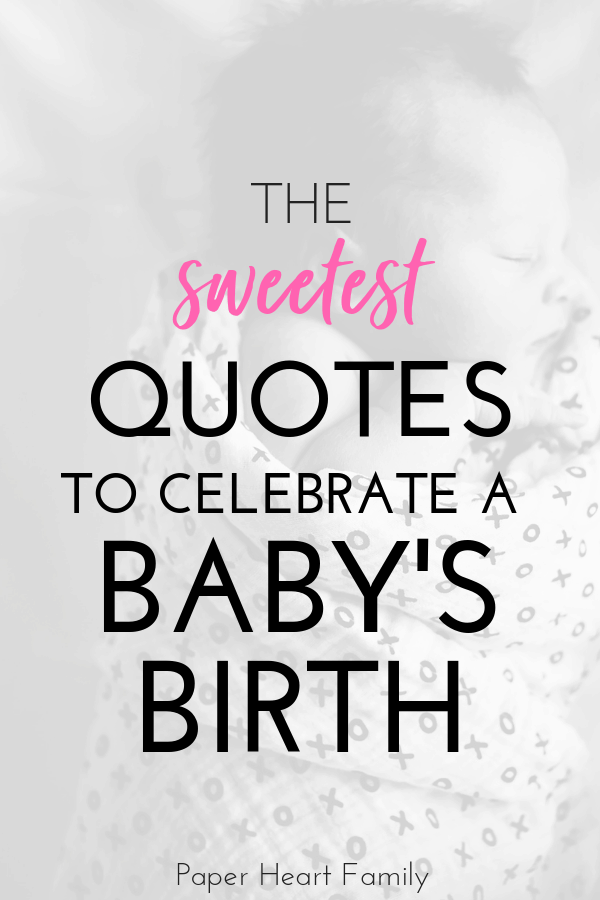 Before you were born I carried you under my heart. From the moment you arrived in this world until the moment I leave it, I will always carry you in my heart.
I believe in love at first sight.. because i'm a mom.
A baby fills a place in your heart that you never knew was empty.
I hadn't slept in two nights and yet when she was born, I had never felt more alive. Emily Schuman of Cupcakes and Cashmere
There are words in the soul of a newborn baby, waiting and wanting to be written.
Every baby born into the world is finer than the last. Charles Dickens
Of all the gift bestowed upon us, the greatest miracle of life is the birth of a child, a wondrous little magical soul.
A baby is born with a need to be loved – and never outgrows it.
Every child born into the world is a new thought of God, an ever-fresh and radiant possibility.
Babies are living dolls with dancing smiles that come from the stars to still our hearts. Debasish Mridha, MD
Babies touch the world with love.
How many angels exist? It doesn't matter. One that changes our lives is enough.
The littlest feet make the biggest imprints in our hearts.
Some people dream of angels, I dream of one and hold one in my arms.
Related Products
Baby Birth Quotes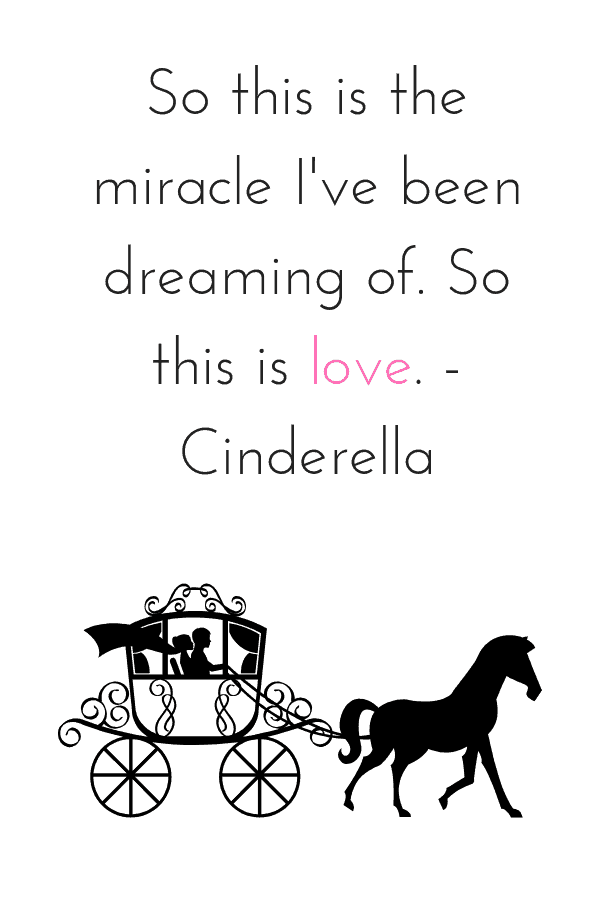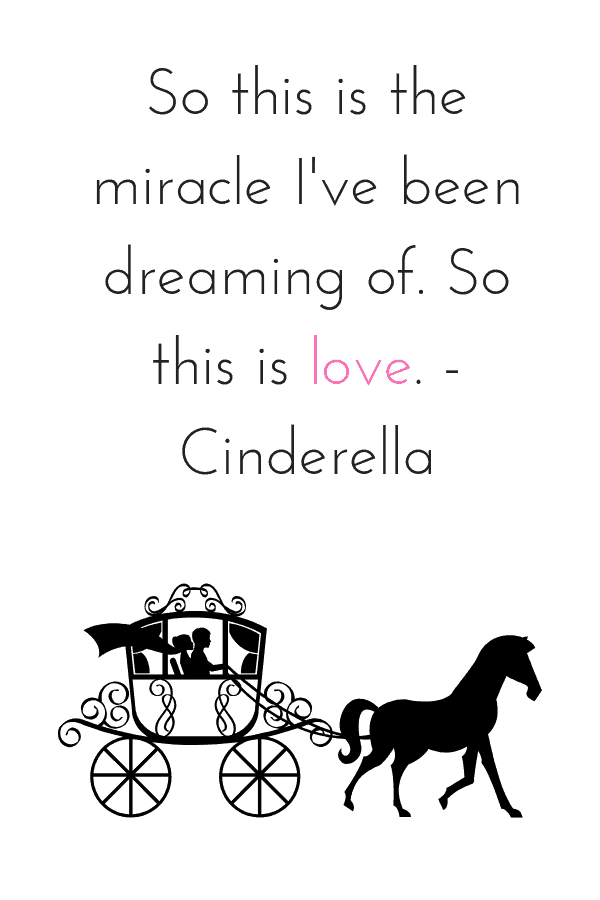 So this is the miracle I've been dreaming of. So this is love. Cinderella
On the night you were born, the moon smiled with such wonder that the stars peeked in to see you and the night wind whispered "life will never be the same".
And then my soul saw you and it kind of went, "Oh there you are, I've been looking for you."
There is nothing like a newborn baby to renew your spirit and to buttress your resolve to make the world a better place.
When the first baby laughed for the first time, the laugh broke into a thousand pieces and they all went skipping about, and that was the beginning of fairies. And now when every new baby is born it's first laugh becomes a fairy.
Babies are like little suns that, in a magical way, bring warmth, happiness and light into our lives.
You will always be the miracle that makes my life complete. George Strait
Ten little fingers, ten perfect toes, fill our heart with love that overflows.
Let me love you a little more, before you're not little anymore.
Your first breath took ours away.
Welcome Quotes For Newborn Baby Boy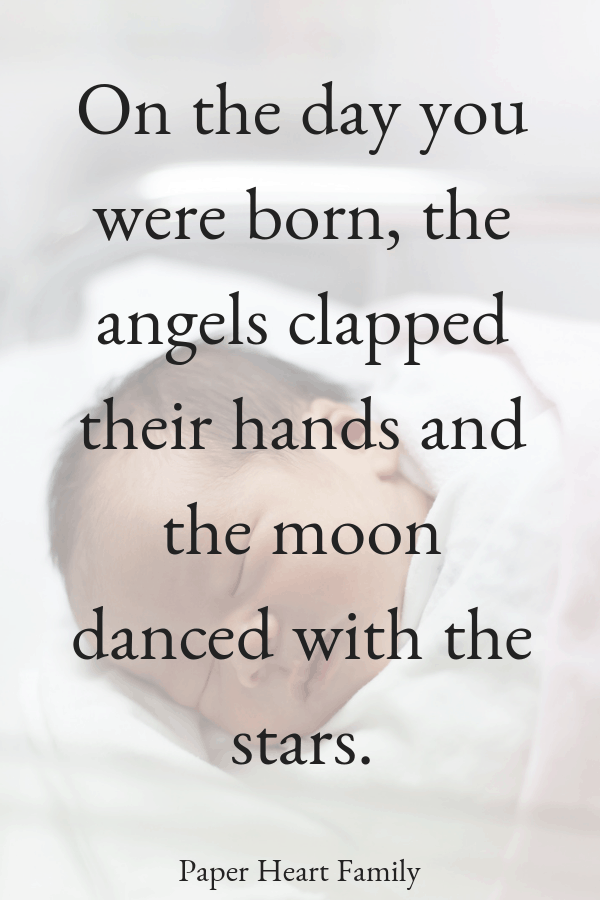 On the day you were born, the angels clapped their hands and the moon danced with the stars.
A brand new baby boy to fill your hearts and lives with joy.
Congratulations, may God bless, watch over and guide your baby boy and your family.
Welcome to the world, baby boy! Know that you are loved by many.
Hello, handsome! Congratulations on the arrival of your sweet baby boy.
Related: Baby Boy Poems And Quotes
Welcome Quotes For Newborn Baby Girl
Warmest congratulations on the birth of your sweet baby girl!
Congratulations and a very warm welcome to your baby girl. May her live be blessed with good health, love and laughter.
Welcome to the world, baby girl!
Congratulations on adding a baby girl to your family.
Related: Quotes About Baby Girls
Congratulations Quotes For Baby
Congratulations! May God bless, guide, and watch over your baby and your family.
Warm wishes to the new born baby and the lucky parents too.
Congratulations to proud new parents! May these tiny feet will tiptoe with love into your hearts and stay there forever!
Parenthood is one of the best journeys in life. Enjoy the ride.
Wishing you a future filled with love, happiness, and laughter with your new baby.
A father so handsome, a mom so pretty – no wonder your newborn is such a sweetie. Congratulations.
There is nothing sweeter in this world than the smell of your new born baby's breath, the happy cooing sounds and the smell of baby skin. Congratulations on your new bundle of joy.
A brand new miracle to call your own! Congratulations.
Welcome to the world, little one!
Love just got real!
So many happy and wonder-filled times ahead for you…congratulations.
Baby birth announcement quotes
If you are planning to send a birth announcement to all of those close to you, you will love these quotes for newborn baby announcements.
The dust has settled and we are full of joy, as we announce the arrival of our baby boy.
Announcing with love our little baby _______________.
We welcome with great joy…
Welcomed with joy…
Welcomed with love…
Welcome to the world…
Fresh from Heaven.
Introducing…
Hello…
Well hello there!
We made a wish and it came true!
Hi, I'm ______________________.
Hello world.
Hello little one.
Say hello to our little man.
Oh baby!
The best things in life are worth waiting for.
It's a sweet baby _____________________.
The snuggle is real.
So worth the wait.
And so begins our greatest adventure.
The more, the merrier.
I'm new here.
Future ladies man.