Most kids enjoy building snowmen during the winter season.
Whether that is a real snowman during winter weather or completing a creative activity with a paper snowman craft indoors, kids have so much fun with snowman building!
Since finding a good snow day activity for your little ones can be a challenge sometimes, we have you covered with a free printable template that is sure to be a fun project for all!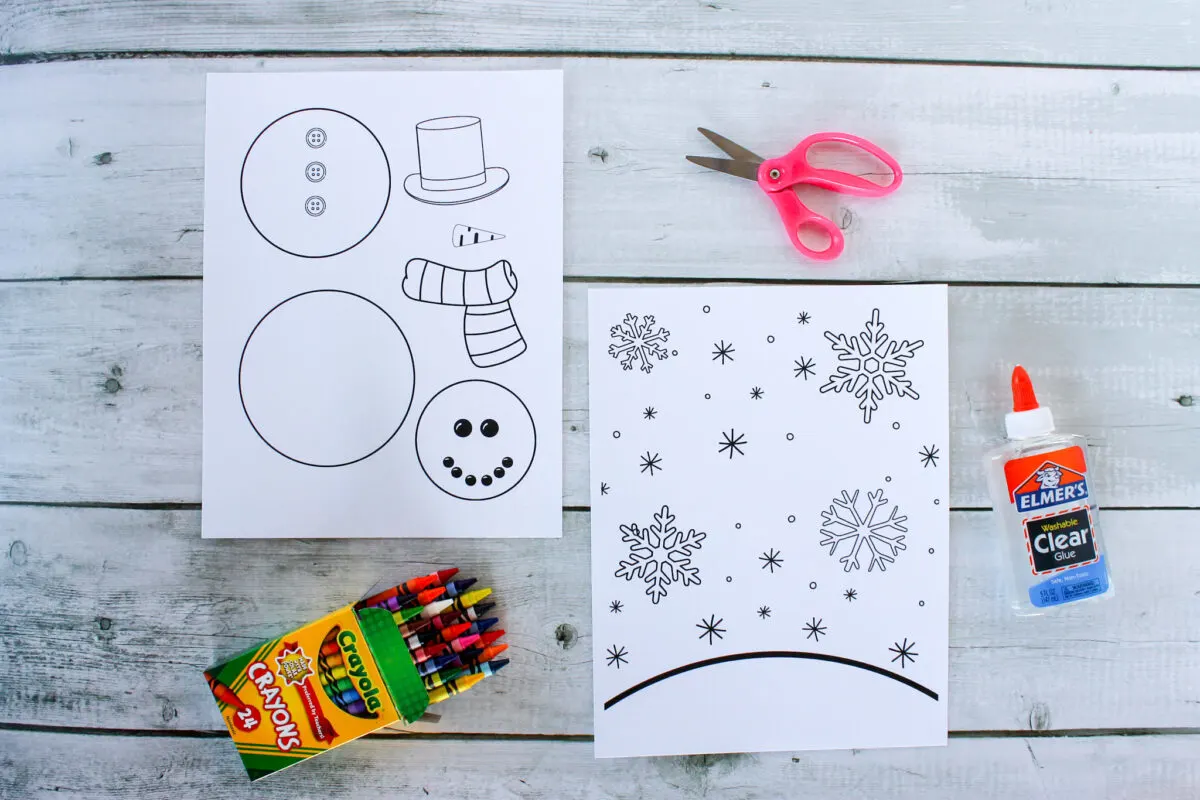 This can certainly be for classroom use or personal use at home during winter break. While this is a fairly easy snowman craft, it is a perfect way to help young kids work on their fine motor skills.
The craft includes coloring or painting, using scissors, gluing and a lot of creativity from your child.
So let us take a look at this free printable snowman craft and get set for all of the creative ideas kids of all ages have to make it their own!
Printable Snowman Craft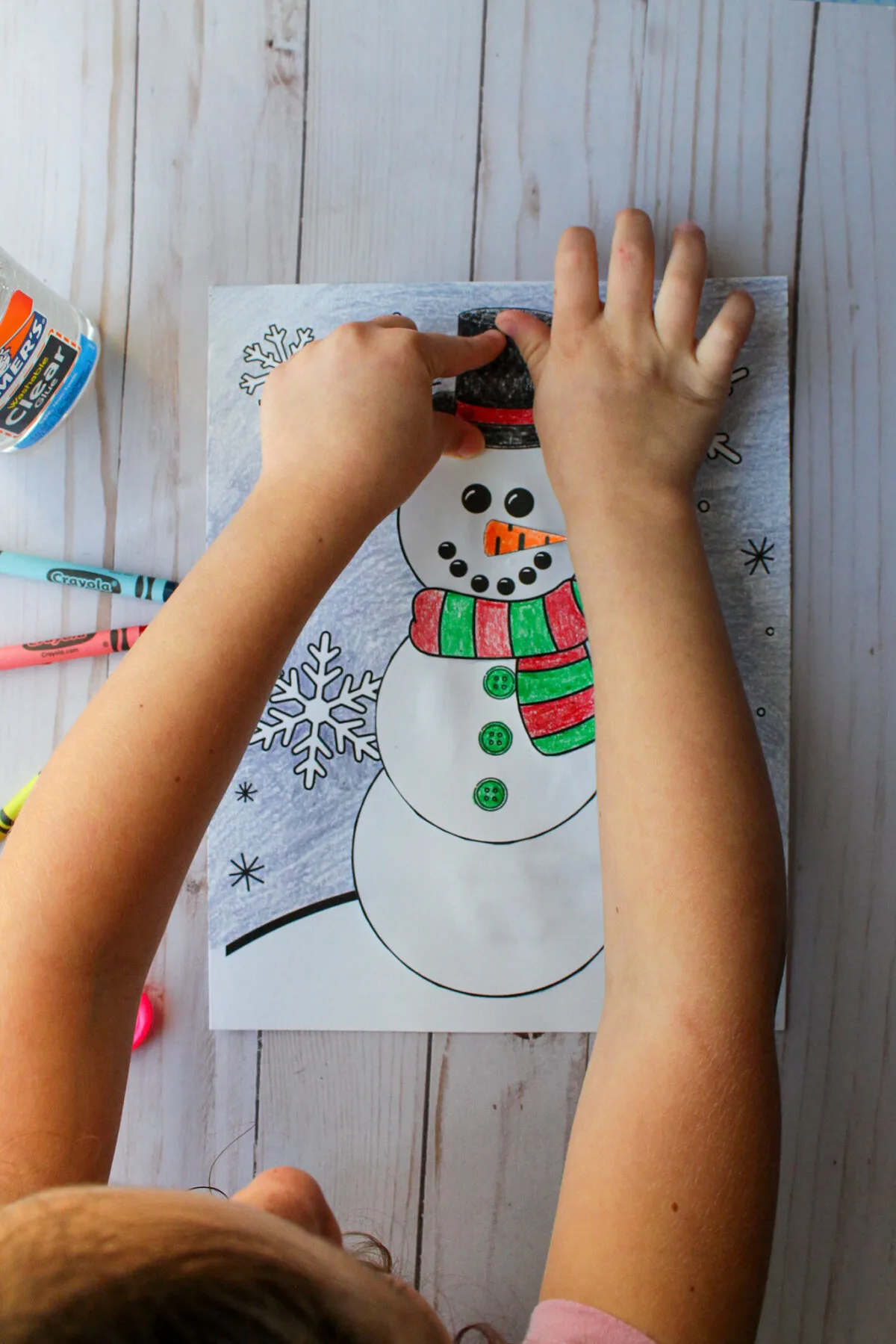 This free printable build comes together with a carrot nose, a classic snowman top hat, and a snowman head, complete with your snowman's eyes and smile.
It also includes a top with buttons, a bottom section and a striped scarf to finish the look!
The great part is that this is just a starting point for your kids to get creative.
Now that you have your own paper snowman set, we will talk about how to have fun with this easy craft during the winter months.
How To Use This Resource
Start by printing out the image on regular printer paper, white construction paper or white cardstock for extra sturdiness.
You could have your young children color the parts of the snowman and then help them cut out the different pieces before having them use a glue stick to build their snowman.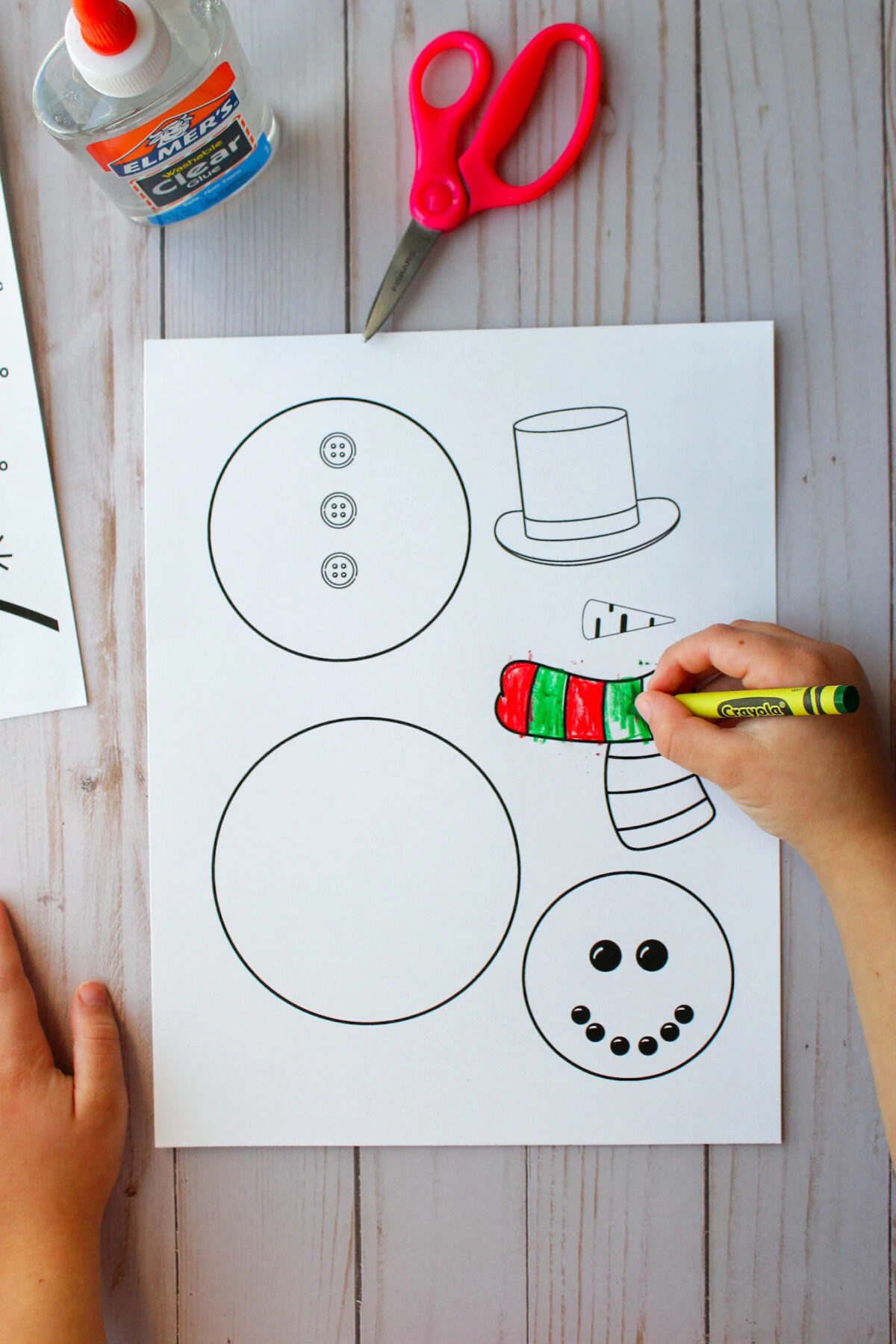 Kindergarten students could glue stick arms made of popsicle sticks and actual buttons on the top. They could also use little twigs found outside for a more realistic look.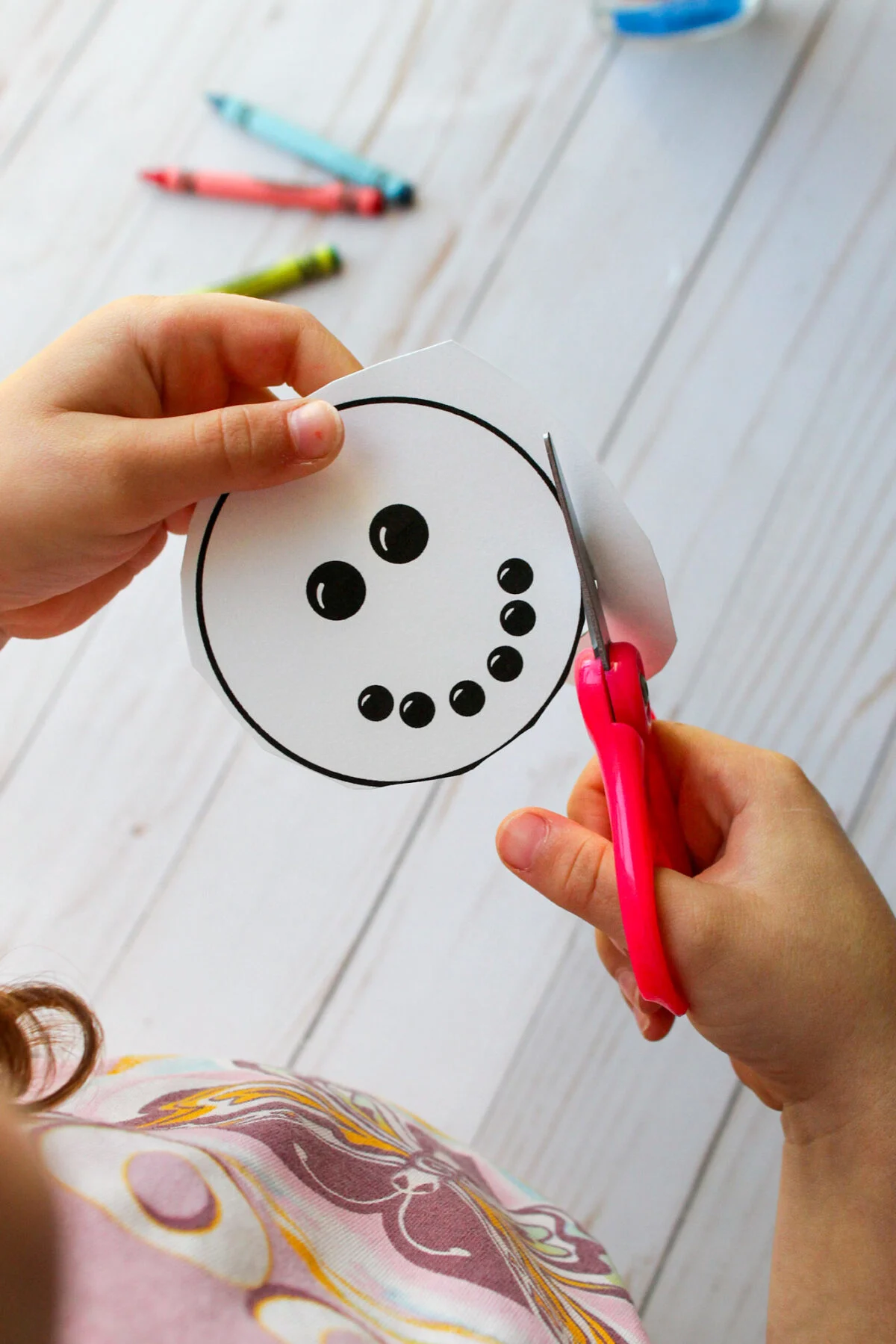 Another great idea is to use white paint and tissue paper as finishing touches to this adorable snowman craft.
Use little pieces of cotton balls or white pom poms to fill in the snowman and give it a real puffy and snowy look.
For a serious amount of sturdiness, you can cut out cardboard to glue behind the snowman to help him stand up on his own.
Included with this great activity is also an optional background with beautiful snowflake templates.
It can be colored with crayons, markers or paints. For some extra sparkle, kids could use glitter paint or glue to give the snowflakes a bit of shine!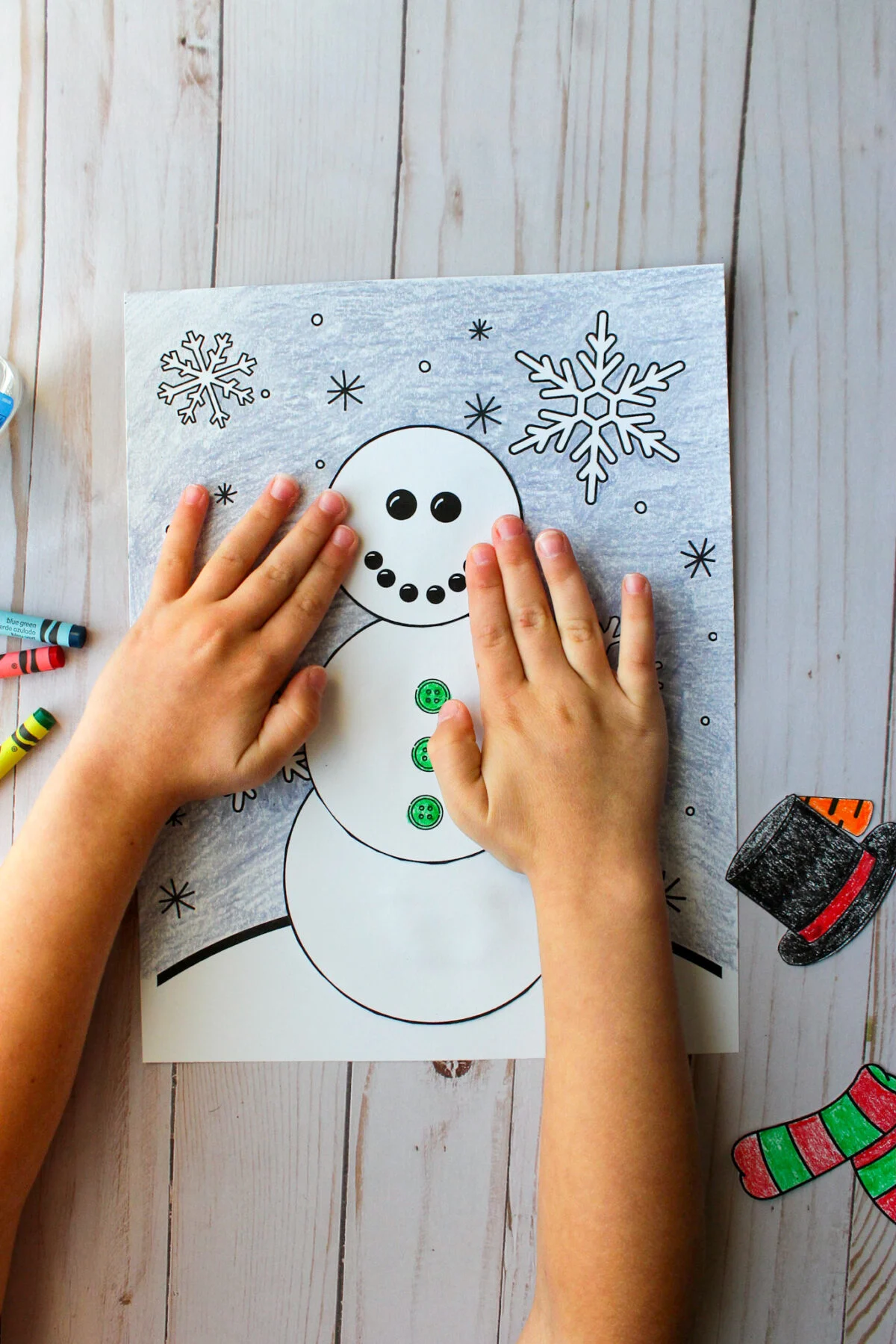 The kids will love placing their unique snowman on this snowy hill surrounded by beautiful snowflakes.
If you have more than one child completing this activity, you could print out several backgrounds and tape the pages together to have them create an entire snowy scene!
This gives them the opportunity to also create more than one snowman and try different ideas in the same craft.
Lastly, you could glue the completed snowman to a popsicle stick and create a puppet theater using the background as the scene for the show.
There are so many ways to turn this activity into something creative that all kids can enjoy fully.
It is also a good idea to gather all the supplies you have for crafts and have the kids think about what they can use for this activity.
Kids will find this to be a fun build that will soon become one of their favorite winter activities!
Your Free Printable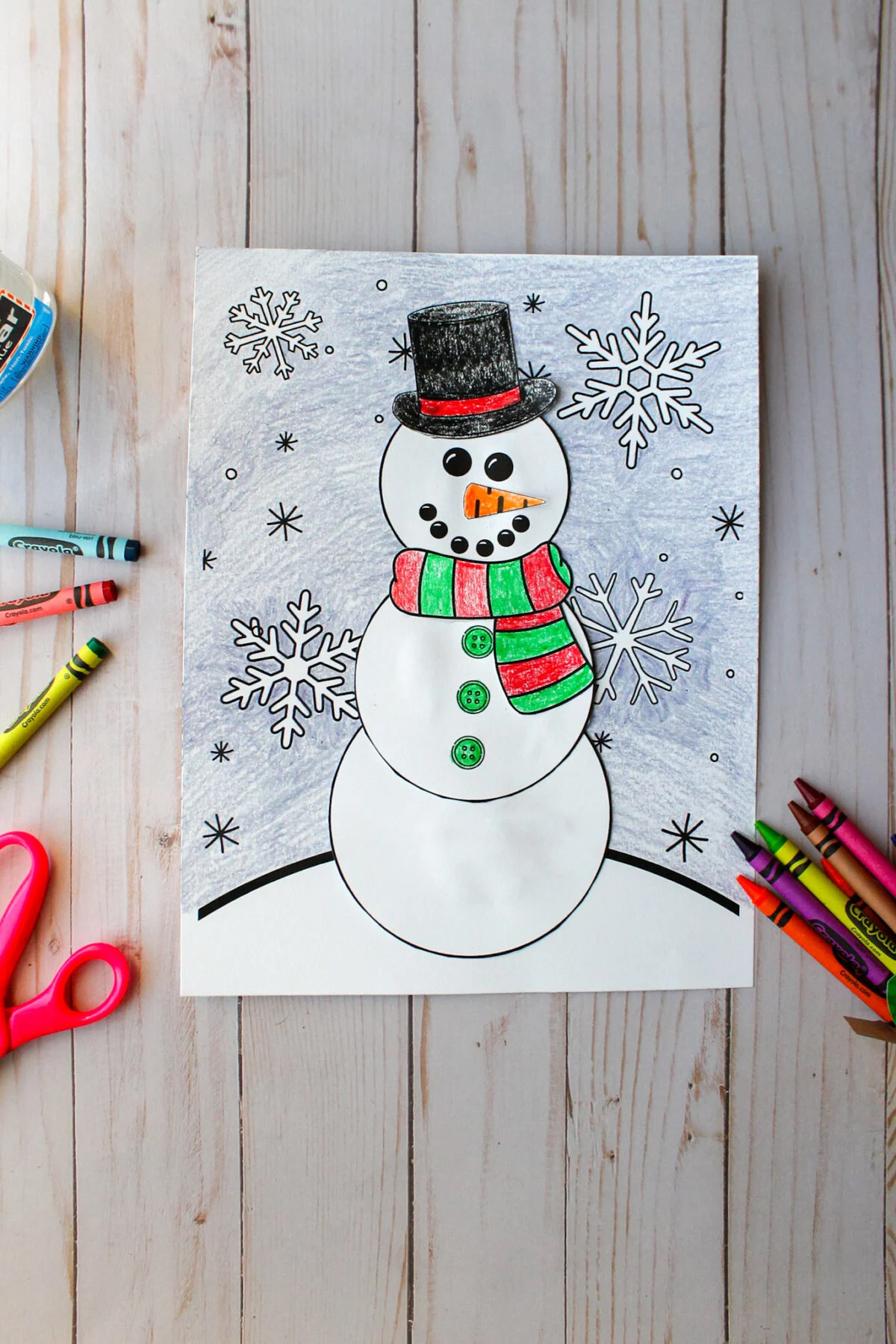 This great activity will help you and your children pass the time, especially if the weather outside is too cold and blustery to enjoy.
It does not matter how simple or complicated the snowman decoration ends up, as long as you and the kids had a wonderful time.
You can combine it with other fun indoor activities and some hot cocoa to really add to the joy!
Want to keep the snowman craft fun going? Check out our other snowman craft ideas!
No matter what, the fun of sitting with your children while crafting is so worth it!
The conversations you can have with them and seeing their creativity as they build their snowman is the most wonderful feeling for a parent.
Simply enter your email below in order to download your printable instantly!
Wishing you all the best for this winter season and, as always, you've got this!