When winter rolls around, we are always on the hunt for awesome crafts and indoor activities to keep us adults sane and our little one busy! We love any type of snow day activities, but when the wintery weather hits and it's cold and rainy, our favorite thing to do is turn on music, start a fire and get crafting! These crafts are perfect for those cold winter days when being inside is the best option and your little one is looking for something to do!
Snowman Crafts For Kids
1. Printable Build A Snowman Craft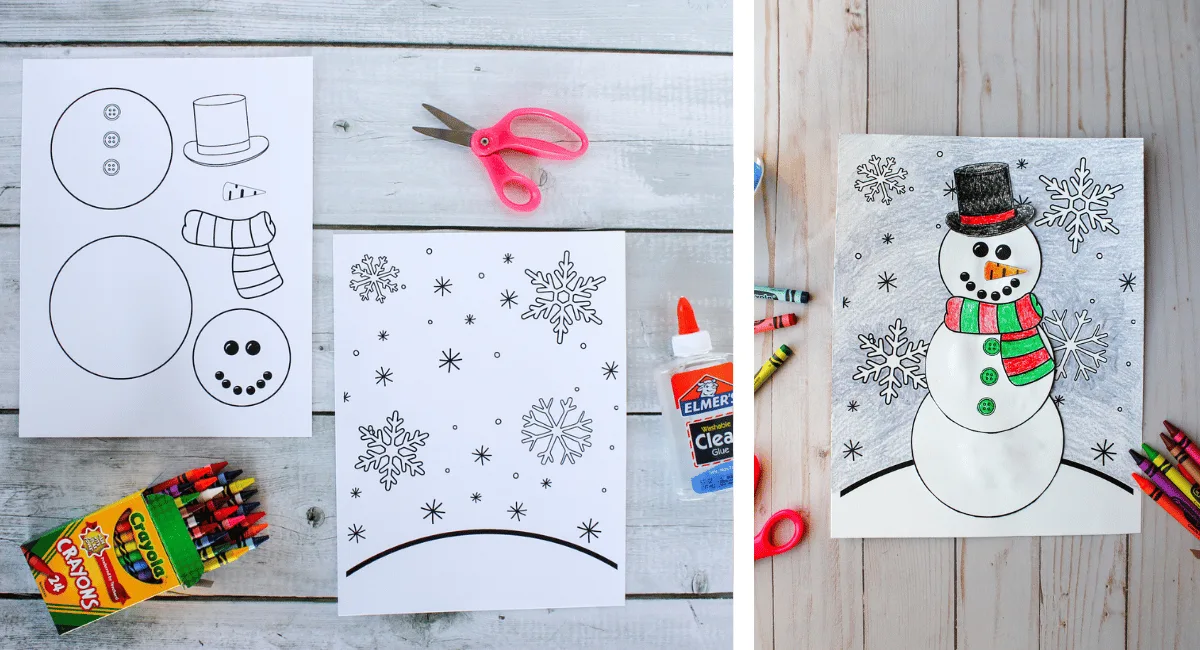 Looking for an easy snowman craft that is perfect for all ages? Then this is the craft for you! It requires just the free snowman craft template, coloring materials and scissors and will keep your little one busy with coloring, gluing and is great way to practice those fine motor skills!
2. Snowman Card by The Best Ideas for Kids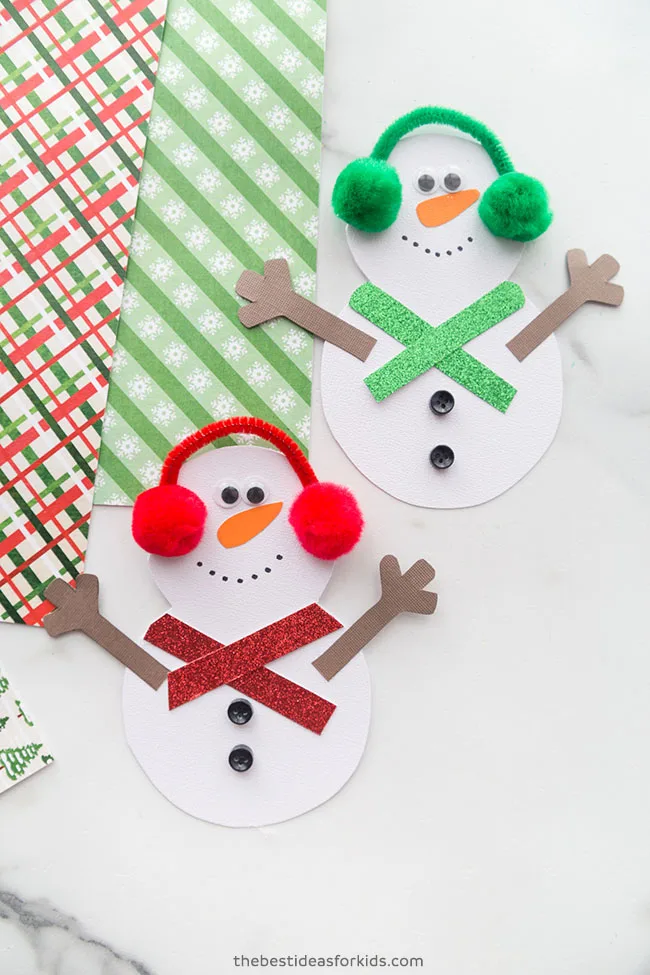 These snowman cards are adorable, great for kids of all ages and a fun, easy craft for the winter season! This craft would be so much fun to do with the whole family and the best part of this craft is that it comes with a free printable template. Grab your construction paper, googly eyes, pipe cleaners, and glue stick and get ready to make this cute little snowman!
This cute snowman craft might be the cutest thing I've ever seen! It instantly makes you smile and your child will LOVE making it! Bonus- it's inspired by Olaf!
This adorable craft only requires a few things to make and some of it you might already have around your house like a hot glue gun, construction paper, popsicle sticks and scissors. This fun winter craft will be so much fun to make and even more fun to have as a decoration all winter long!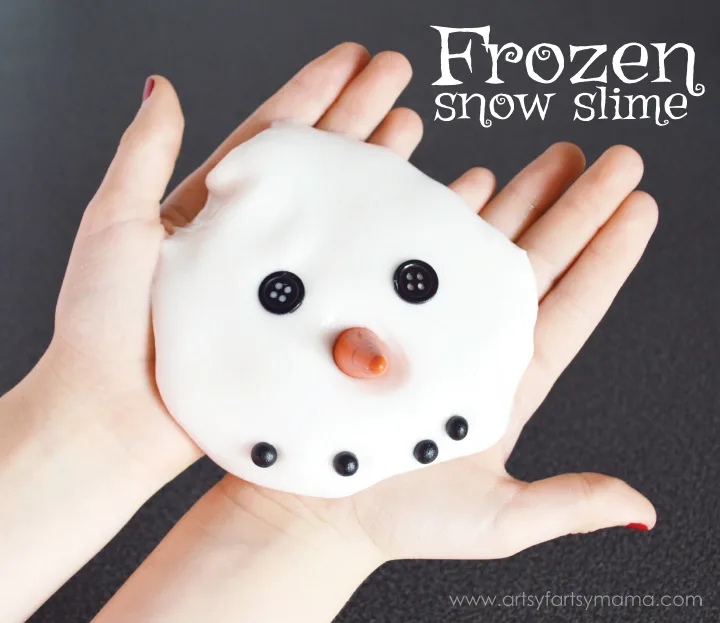 My son is OBSESSED with slime and every time we make it, he plays with it for hours! This fun winter craft is the perfect activity to keep your little one busy during those cold days when we are all stuck indoors. The Artsy Fartsy Mama has directions on how to make this fun slime, ideas on how to play with it and a free label if you want to make this as a gift. This fun craft will be the perfect craft to get you through the winter season!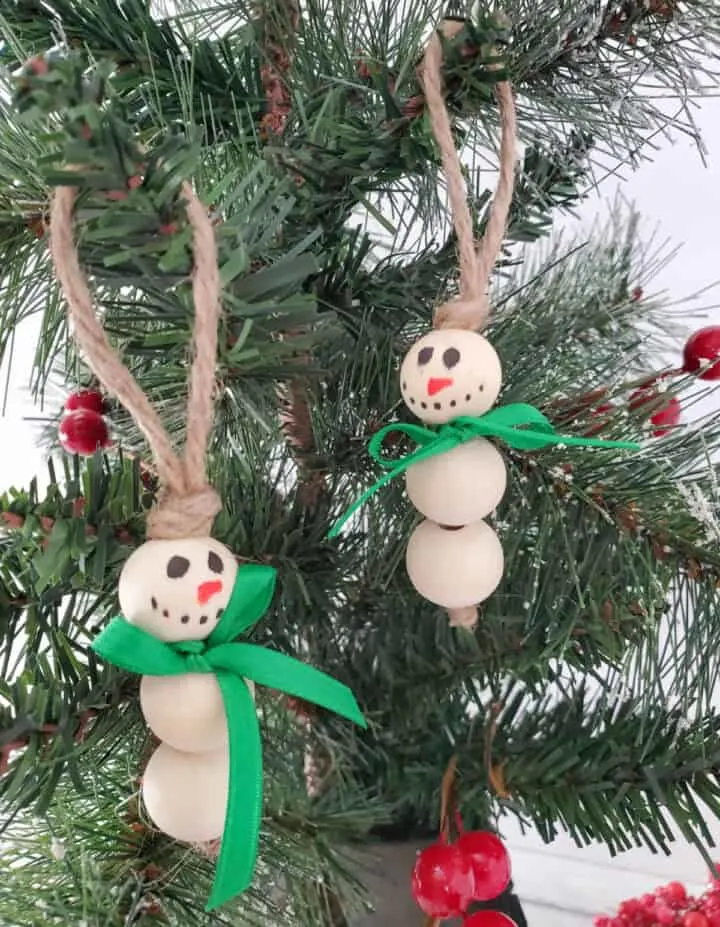 We love DIY ornaments. They make our Christmas tree a little more special and are so fun to look at year after year. I have some DIY ornaments I made in 1st grade that we still hang on our tree and it's so fun to look at them now as an adult and my son loves that I made them as a kid. These adorable snowman Christmas ornaments are the perfect addition to your tree, would be so cute as a gift for family, and are a great craft for the whole family. The Reid Homestead has directions for every step, a list of craft supplies needed and makes this adorable craft super easy!
6. Snowman Craft by In The Bag Kids' Crafts
This snowman craft is so much fun and would be great for older kids! I love that your child gets to put their own spin on decorating it and that the yarn gives it a 3D effect that would be so cute as a winter decoration. Check out this craft from In The Bag Kids for step-by-step directions and a free template and get crafting!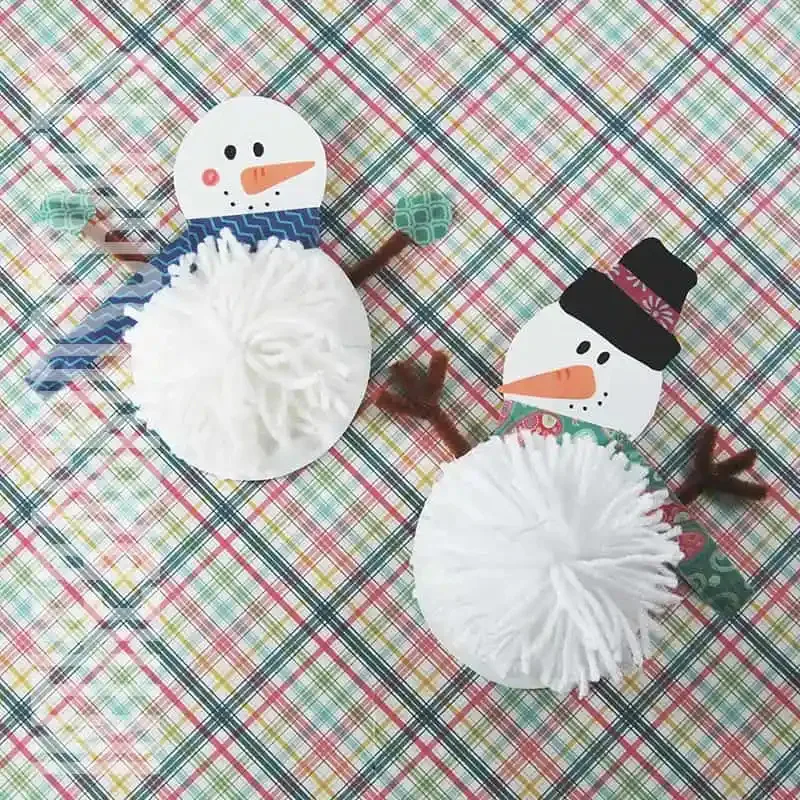 As the title of this craft implies, most of the supplies needed can be found at the Dollar Tree- making this not only a fun craft, but a super low cost one! This cute snowman craft would be so much fun to make and with a little help from an adult, would be great for kids of all ages. Check out this craft from Creatively Beth for instructions and materials needed and then head to the Dollar store!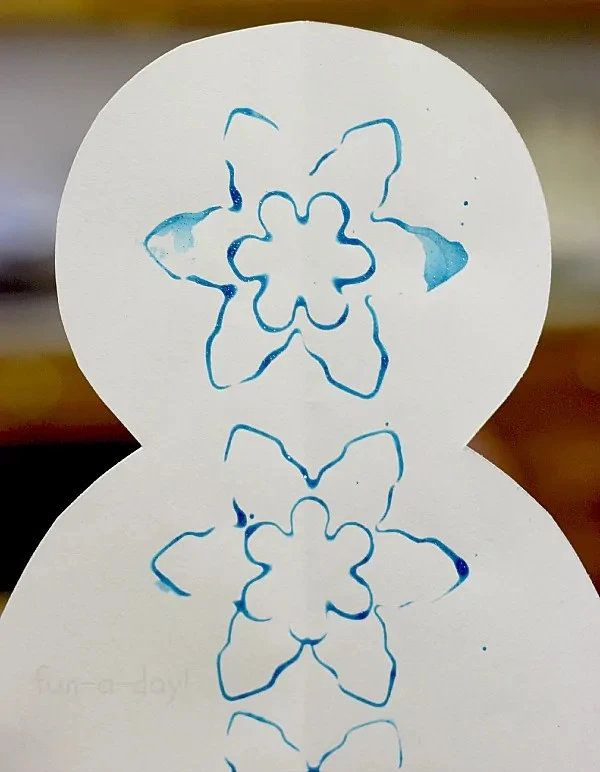 I love finding crafts that are designed for young kids since my son is in preschool and this one is perfect! It lets your child explore painting by stamping with winter cookie cutters and pressing the shape on a cut out snowman.
This would be so much fun for little hands and a great way to practice those fine motor skills. Head to Fun-A-Day and get ready for a little cookie cutter crafting!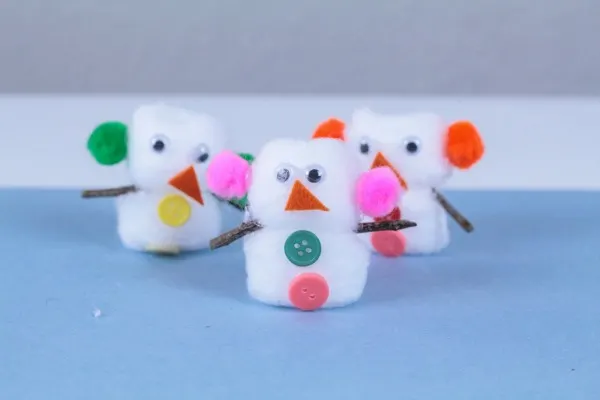 This cotton balls craft makes the cutest little snowman I've ever seen! Standing at three cotton balls high, this adorable craft is perfect for kids of all ages and the best part is it requires materials that you most likely have around your house! Check this easy project out and have fun building a snowman!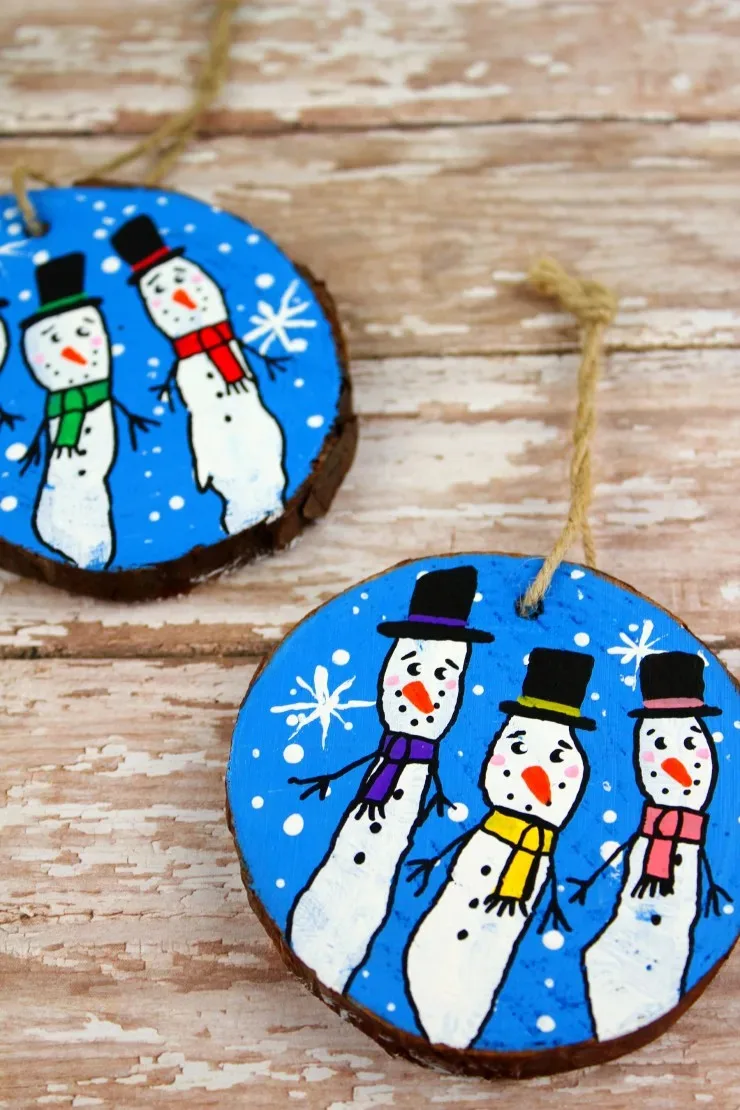 These wood slice snowman ornaments are SO cute and make the sweetest Christmas keepsake. This is a pretty easy craft project that requires little supplies and would be great for the whole family. The little snowman are made from your child's fingerprint and are such a great way to document their little hands. These would be so cute as gifts for grandparents or family or just as special hanging on your very own tree.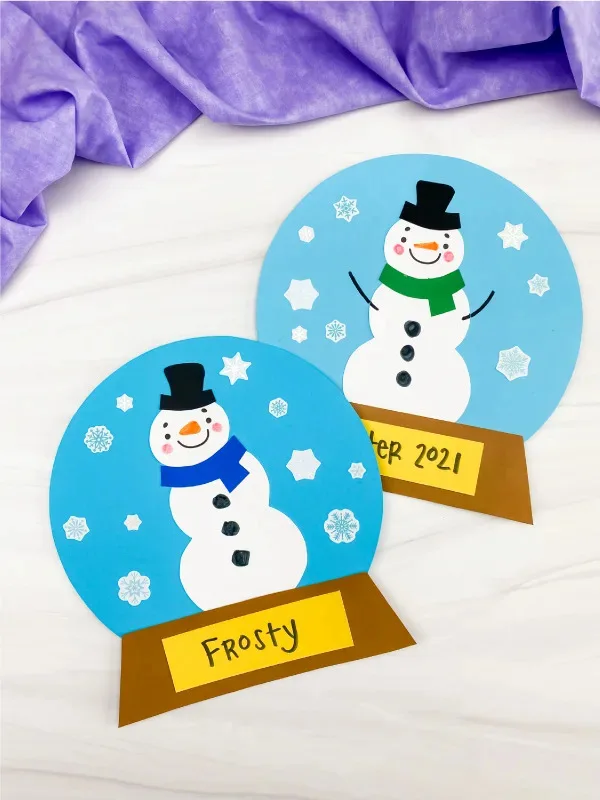 I'm always on the hunt for simple crafts during the holiday season and this is perfect! I love that it's simple enough that my preschooler can manage many of the steps on his own and that it requires very little prep. There is also a tutorial video posted and a free printable template that comes with almost everything you need. It's a great, easy craft for this holiday season!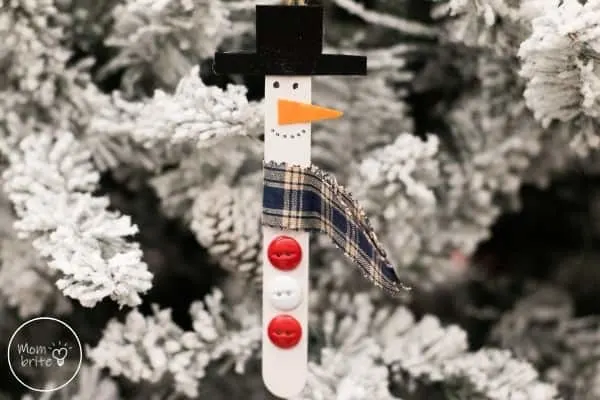 These DIY ornaments are the cutest and instantly make me smile! I love how easy they are and how different each one can be! Mombrite does a great job walking you through each step and giving you some fun ideas on different variations you could do with your snowman ornaments. This is a craft you won't want to miss this holiday season!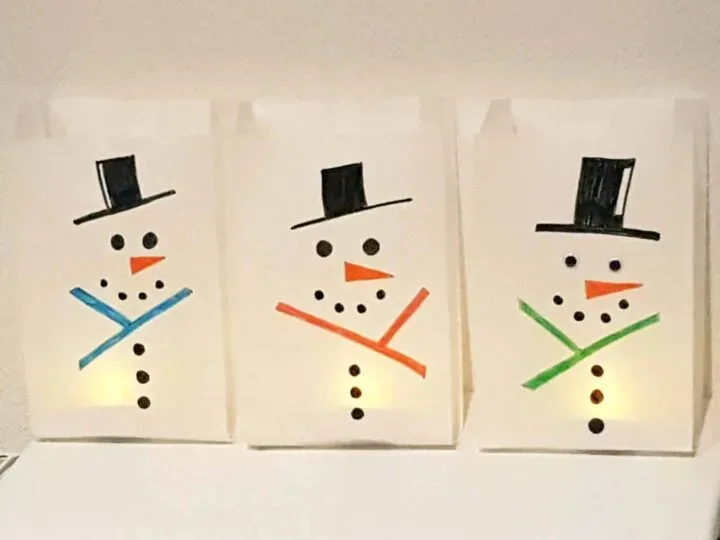 If you love Halloween luminaries. you will love these super easy snowman luminaries! They require simple materials and are quick and easy to make, plus they are the perfect decoration for the holiday season. Head on over to Lil Tigers for easy to follow steps and brighten up your Christmas with these adorable lanterns!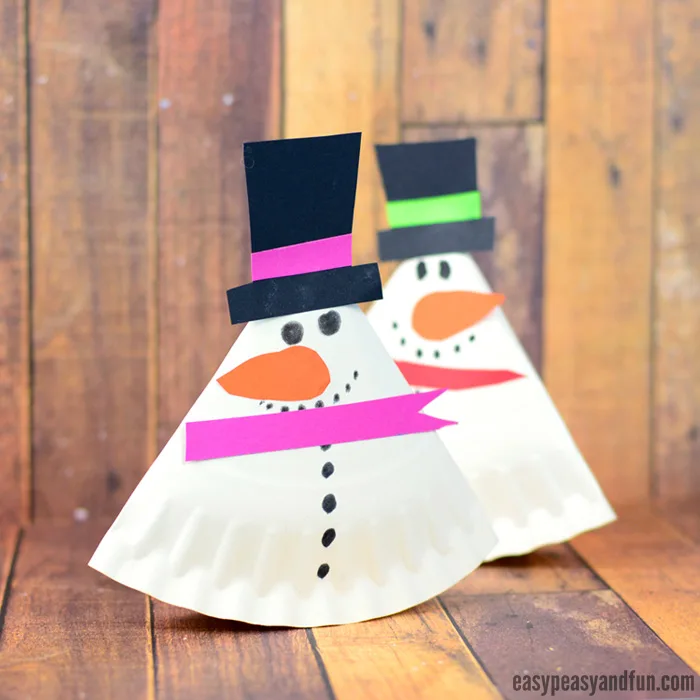 Do you want to build a snowman? If so, these are the perfect ones to build! There are step-by-step instructions to follow and the best part is that your child can play with their rocking snowman after!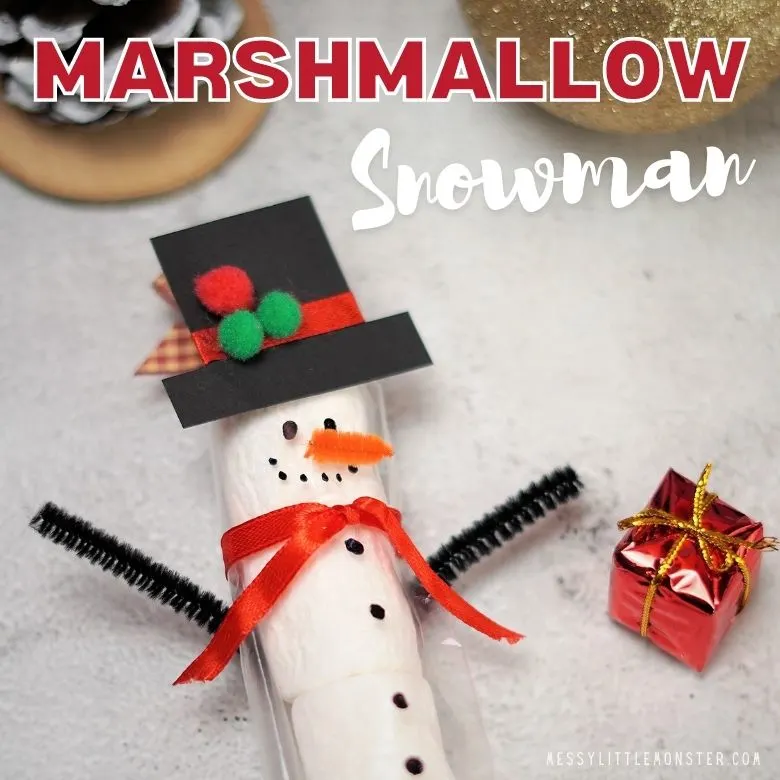 Any type of craft that involves food to eat is a winner in my son's book (and mine!) and these adorable marshmallow snowman do not disappoint! They require minimal materials and would be so cute to pass out at school or to neighbors as little winter gifts. Messy Little Monster even provides a video of each step, making this an easy craft for your whole family!
This 3D paper snowman craft looks so cool and is the perfect ornament or even decoration for the winter season! It requires only materials you would typically have at home and can even be done with scrap paper! Check out Red Ted Art for step by step instructions and even a video walking you through each part! This would be great for older kids and would be such a cute ornament gift for family and friends!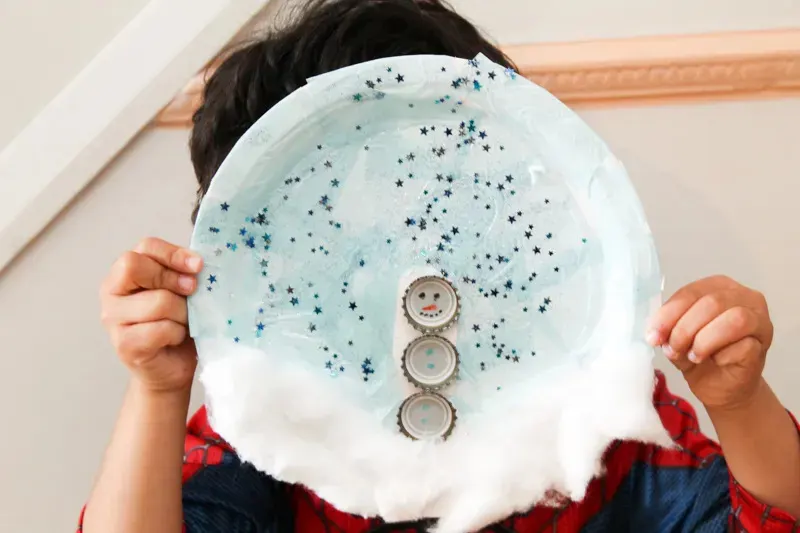 This paper plate snowman craft looks like so much fun and I love how many different materials are used to make it have a 3D appearance, plus the snowman is made from bottle tops (a great way to recycle!) It's a hands on project that would be perfect to do with your little one on a cold and wintery indoor type of day!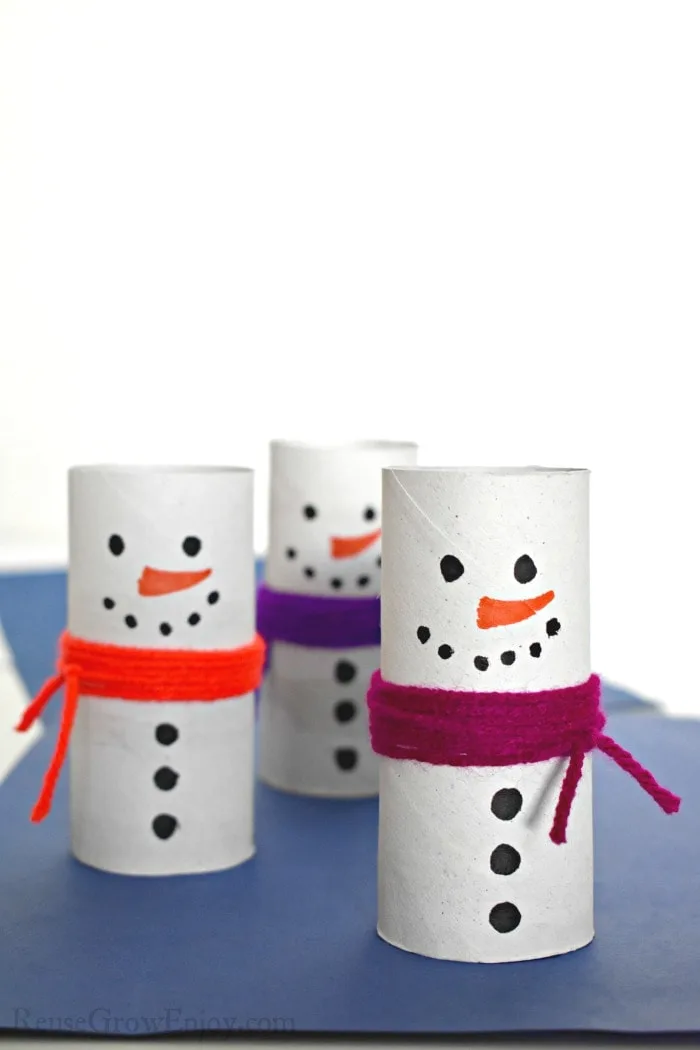 Looking for something fun to do with your toilet paper rolls or paper towel tubes? Then these little snowman are the perfect craft for you! Made mostly from things you have around your house, these snowman are simple and require little prep and material. Plus, they make for adorable winter decorations!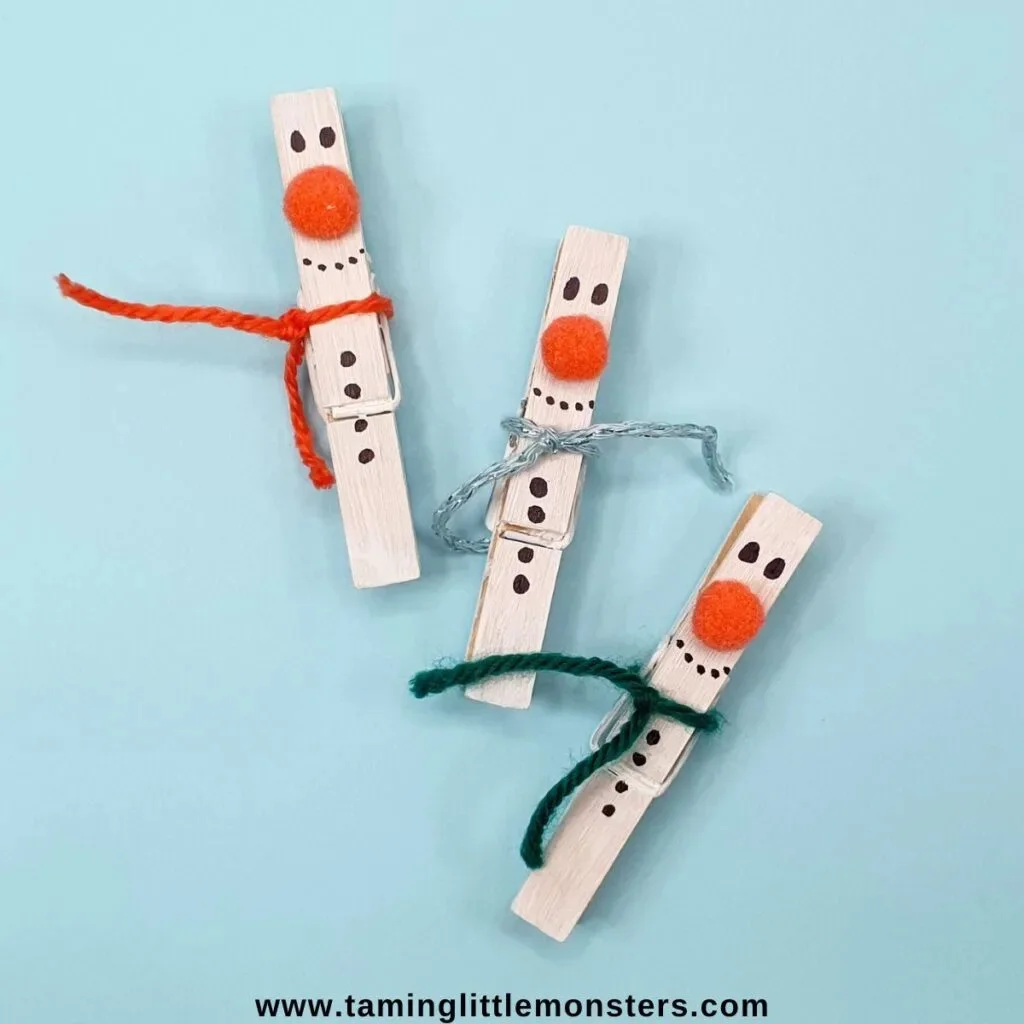 These clothespin snowman are so cute and so easy! Requiring little materials, these are the perfect craft for little ones (or big kids!) and will bring a smile to your child's face! Check out Taming Little Monsters to see the needed supplies and steps for this easy project!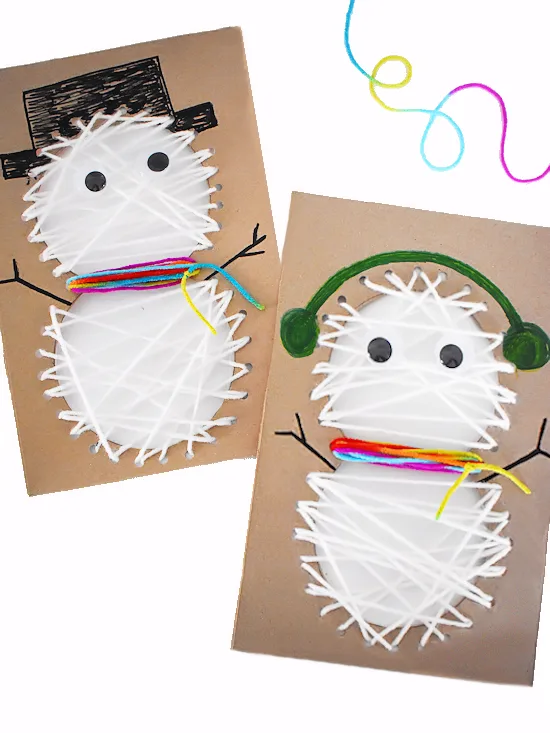 This lacing snowman is the perfect craft to practice fine motor skills, while also having fun! Your child will love getting to decorate their snowman and the finished project is so cute! This is the prefect combination of craft and activity and will keep your kid busy on a cold winter day!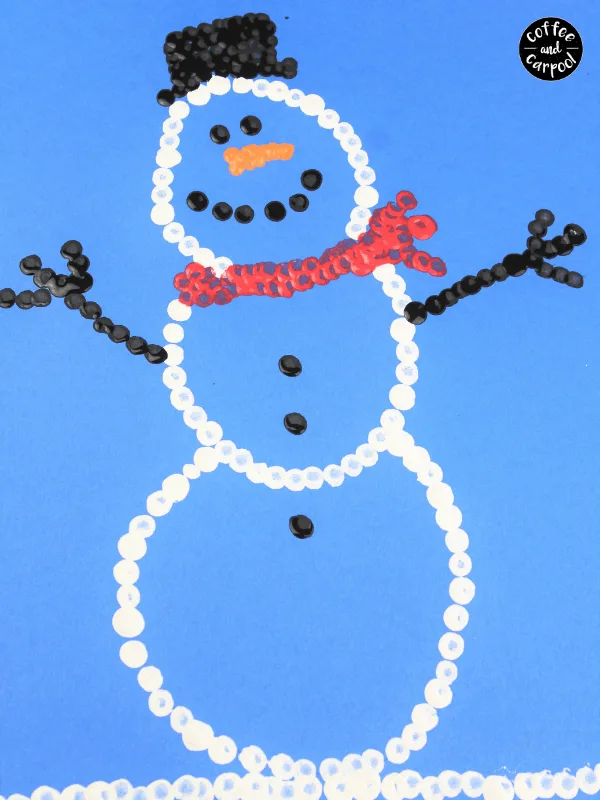 I love this project because not only does it introduce your child to a new type of art, but it also has them painting with a q-tip which is so great for fine motor skills (plus anything different is obviously more fun!) Head over to Coffee and Carpool for all tips on making this awesome snowman!
I hope you and your child are able to fill many a wintery days with one of these awesome crafts! Let me know what your favorite one was! Looking for more ways to fill a winter day? Check out this awesome snow obstacle course!