If you are looking for Mother's Day cards to color, I have a bunch of options!
These free printable Mother's Day cards can be used by little kids or really kids of all ages!
They can be used for a classroom of students as a fun, no fuss way to create a homemade card that will say Happy Mother's Day!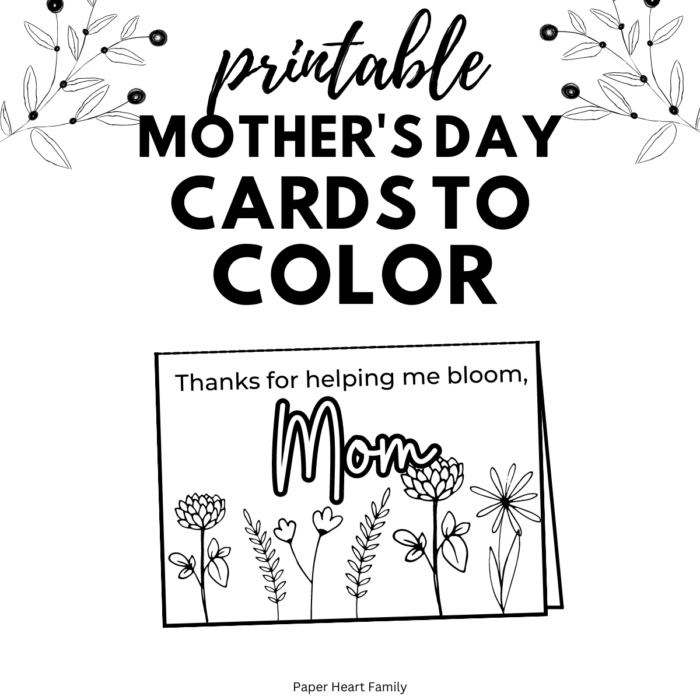 Free Printable Mother's Day Cards To Color
Each printable card is 5×7 and can be printed on plain printer paper or regular card stock if you would like a thicker paper feel.
Option #1
The first card is a modern floral option that would look perfect with bright coloring or light coloring too!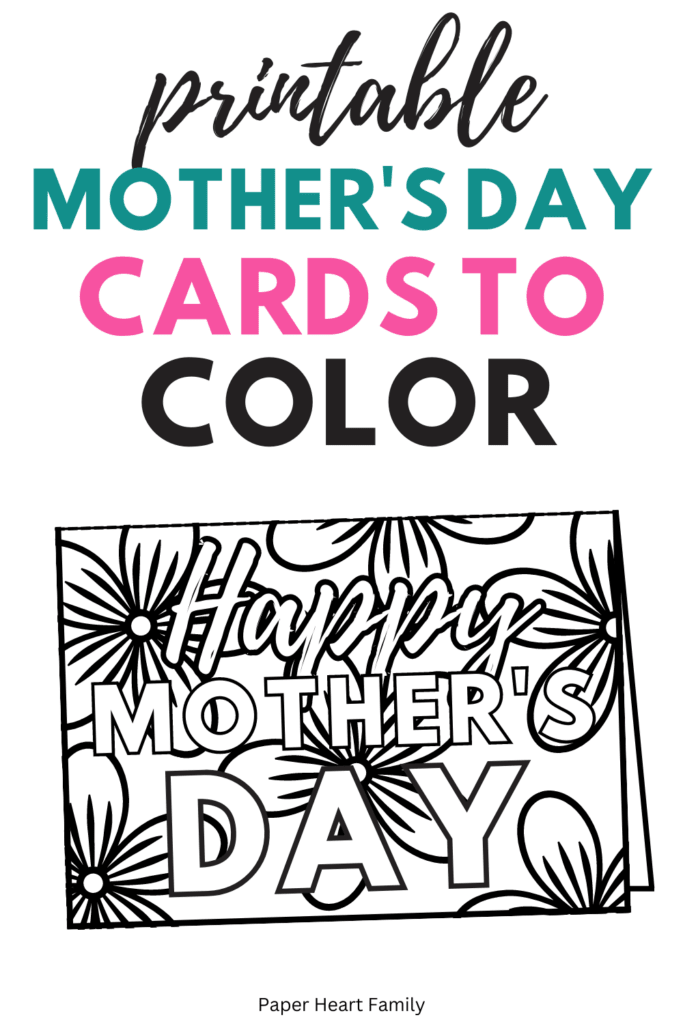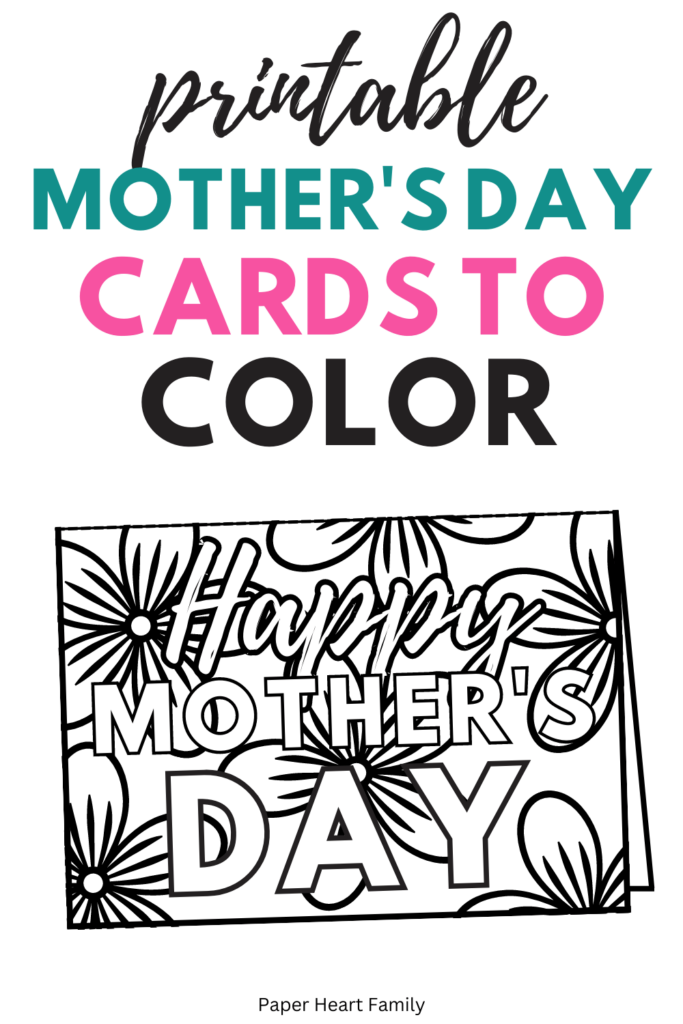 Option #2
If you're looking for a more simple, modern option, this next card is for you!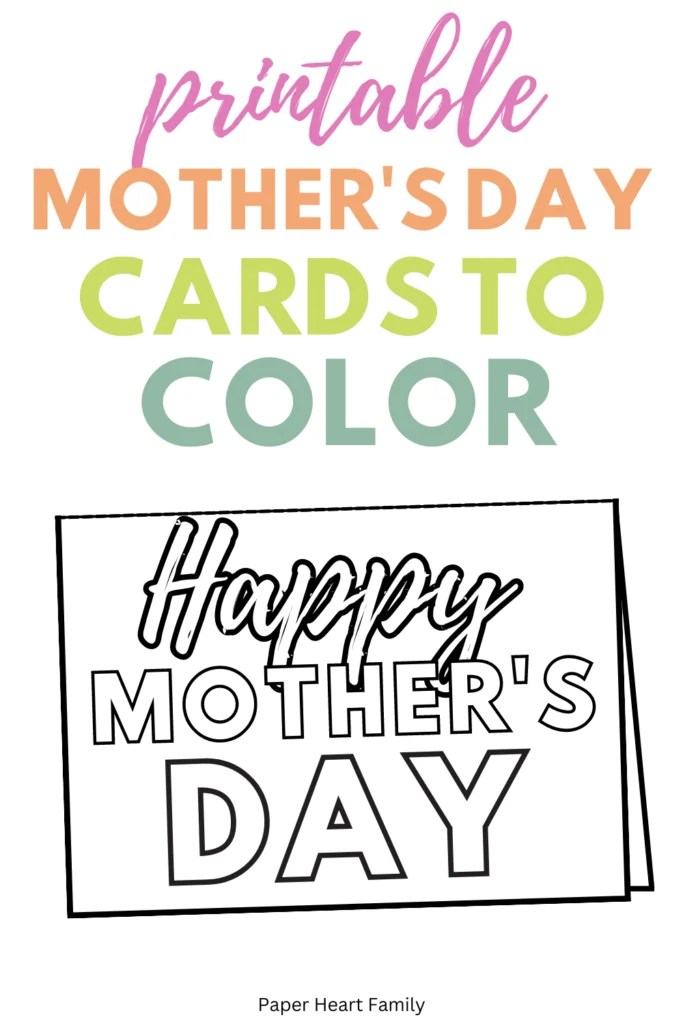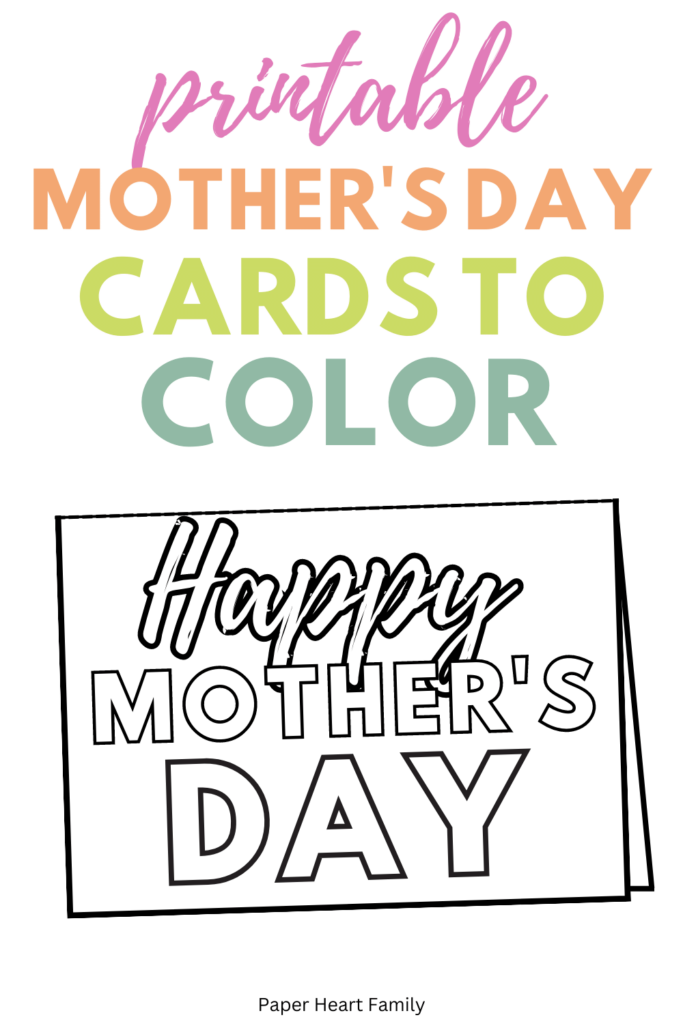 Option #3
If you're looking for a cute card with more intricate designs, this third card could be the perfect gift.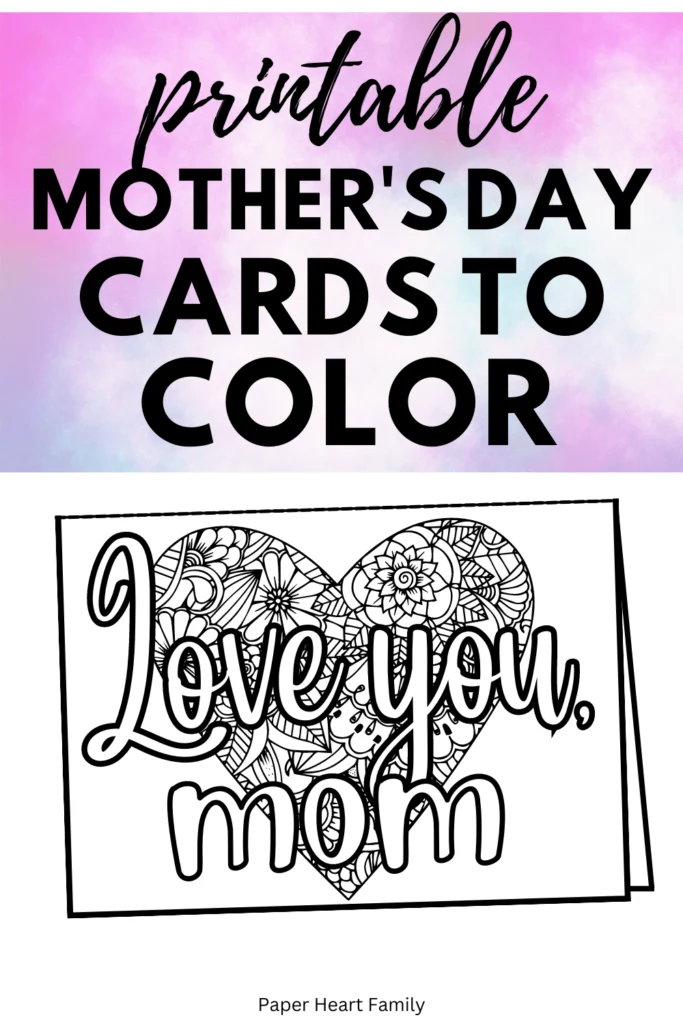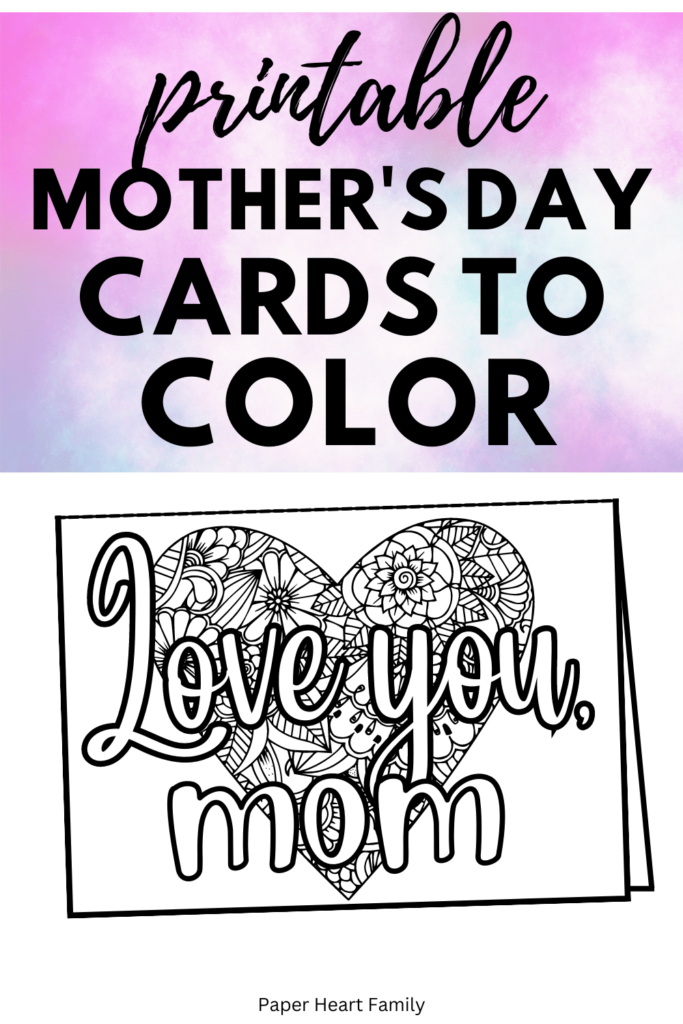 Option #4
Another option with an even more intricate design.
This one if definitely a great choice for a cool mom, and would be a better choice for older kids (or adults, too!).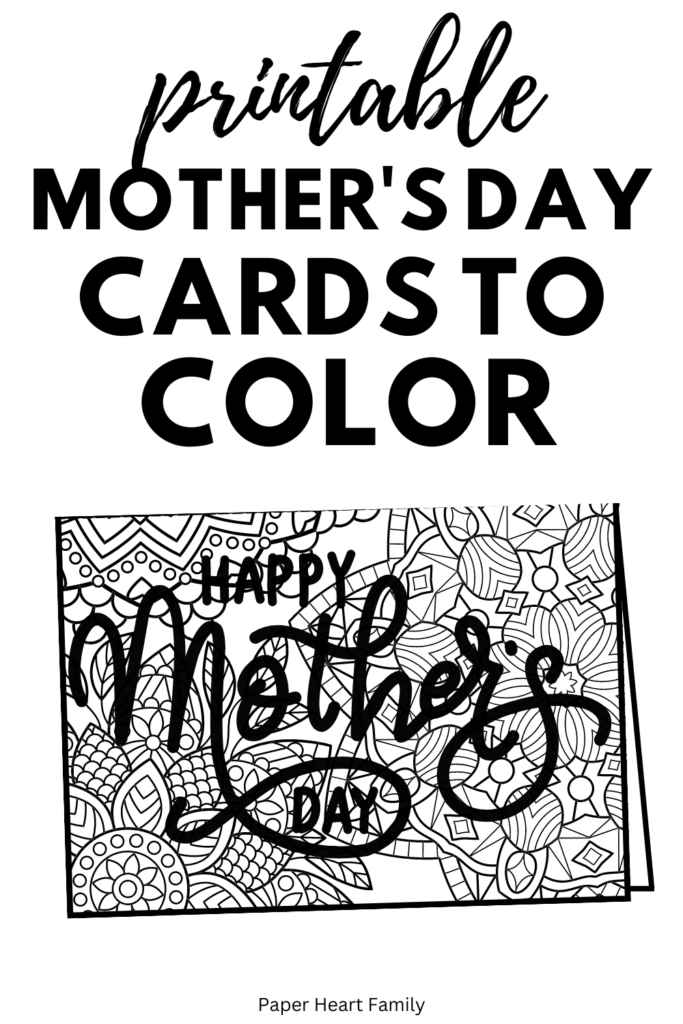 Option #5
If you have a toddler or very young child who will be coloring one of these printable Mother's Day cards, this is your best option.
Isn't this design adorable?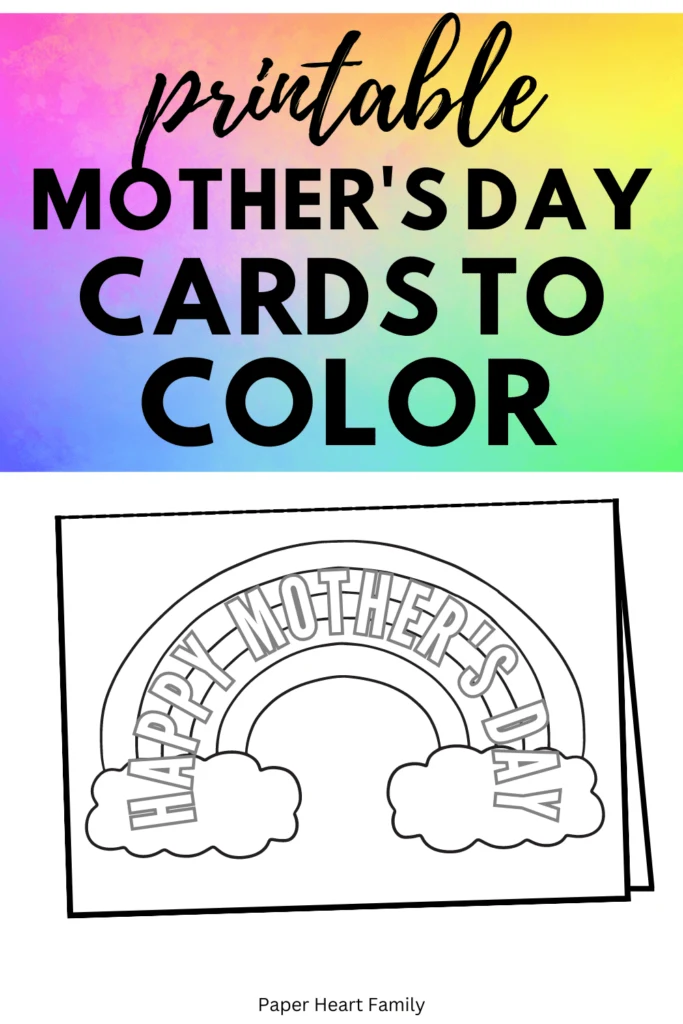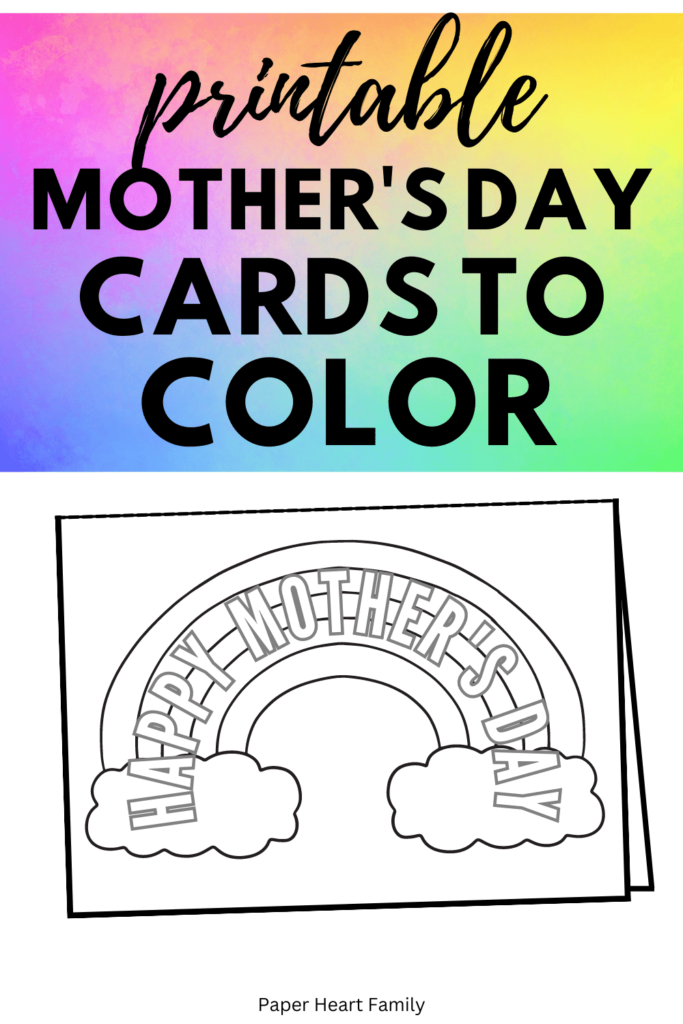 Option #6
I love all of these designs, but this next option is super cute.
I love the special message on the front: "Thank you for helping me grow, Mom".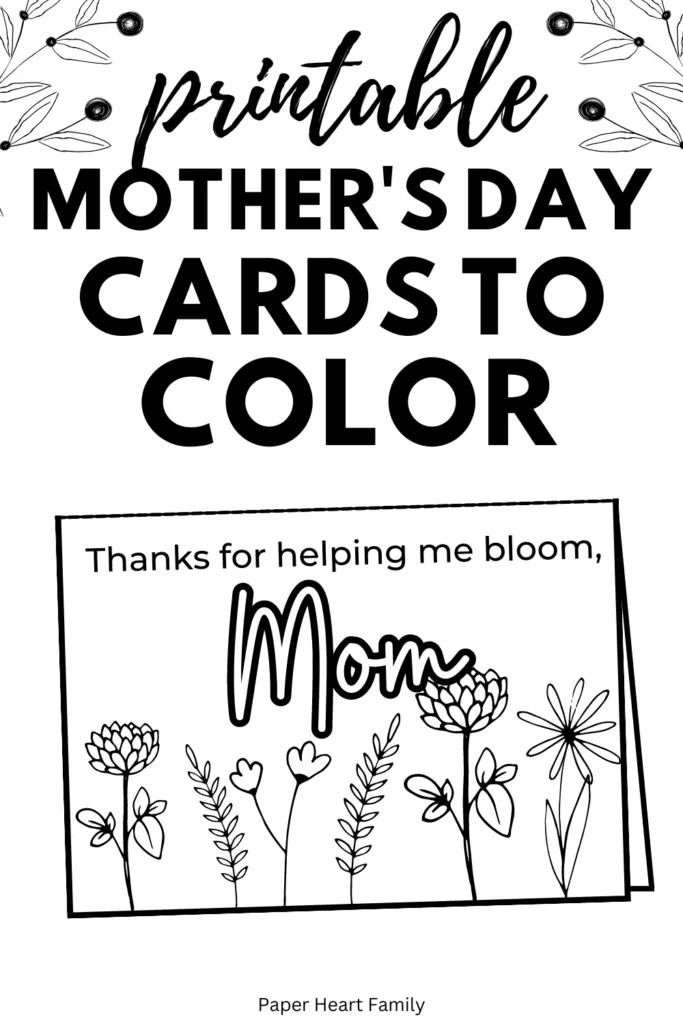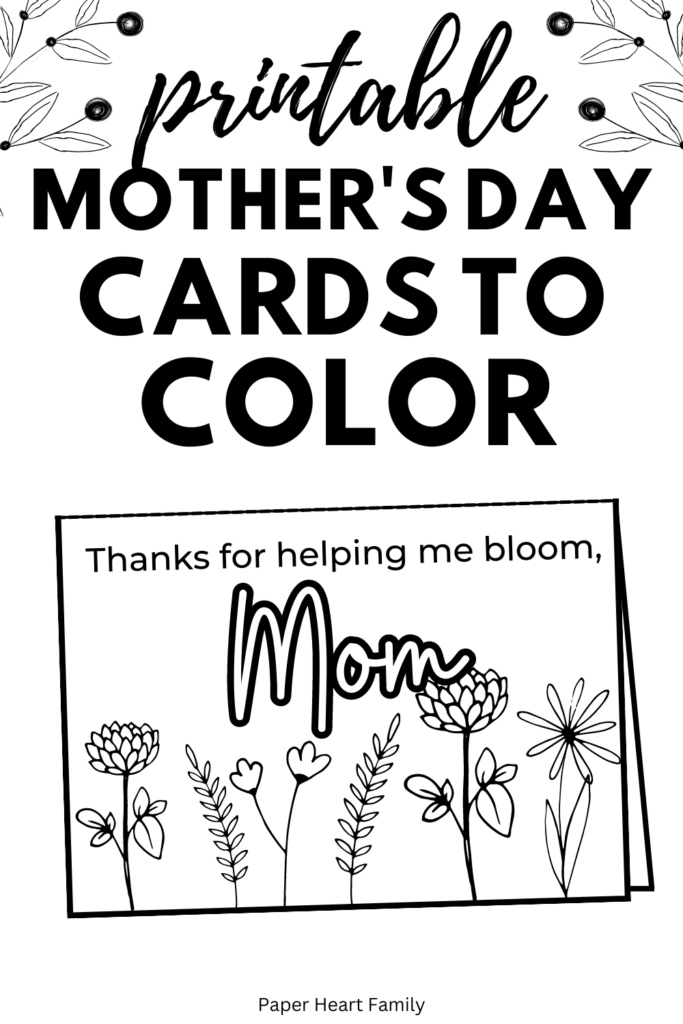 Option #7
I LOVE stripes.
If your mom does too, this option could be the perfect one!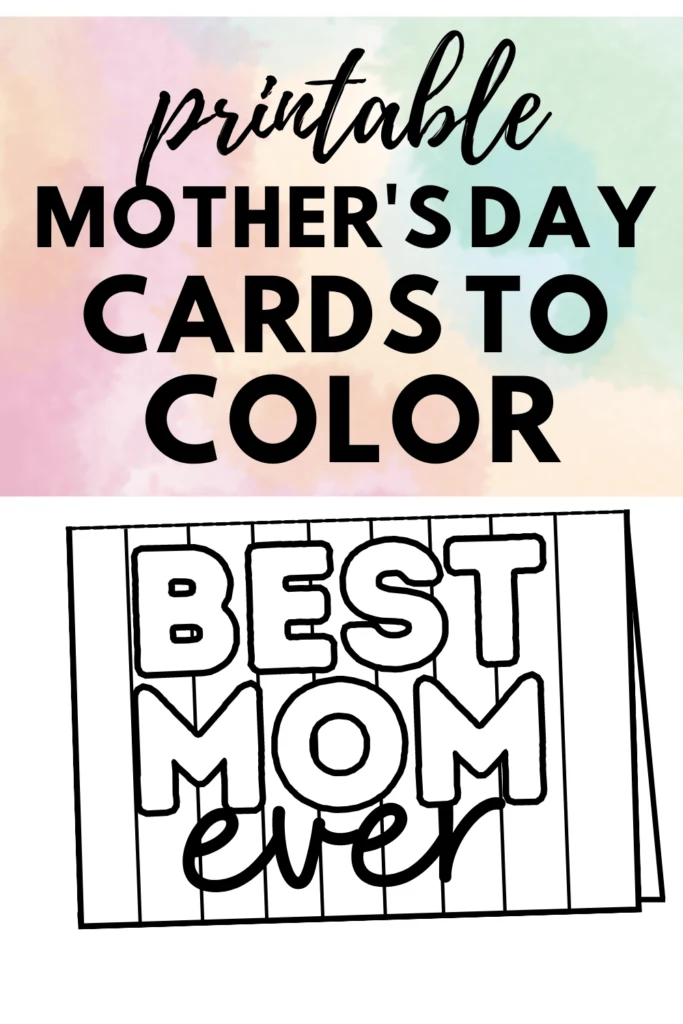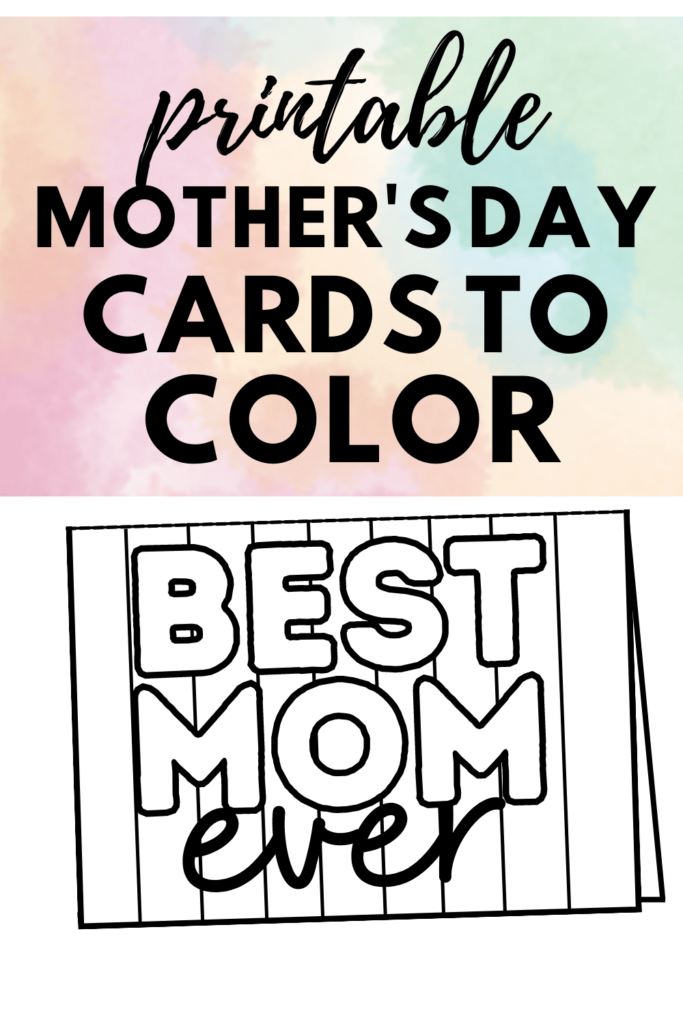 Option #8
Last but not least, we have another option that would be great for younger kids.
With bold fonts and cute stars, this design is so much fun!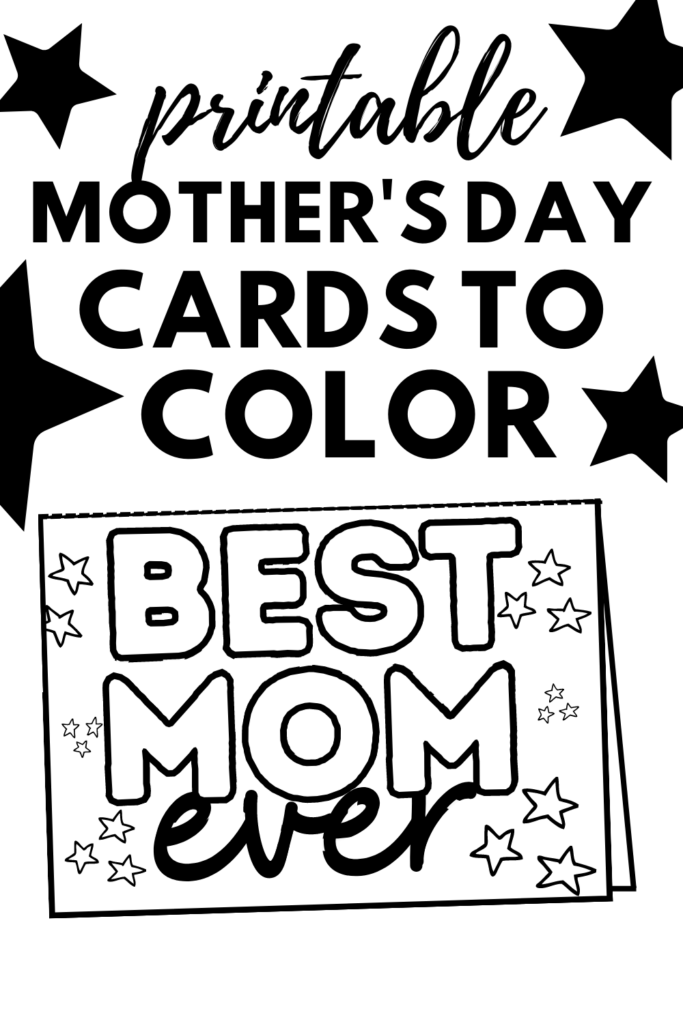 How To Assemble Your Free Printable Cards
Start off by printing the free printables of your choice from the different designs found in PDF form at the end of the post.
It's a great compliment to these printable Mother's Day coloring cards!
I recommend using white cardstock and a paper trimmer in order to make your cards look more professional.
Then, fold on the dotted lines.
Color this homemade Mother's Day card using your favorite art supplies!
I love using gel pens or fine-tip markers for the more intricate designs, and crayons or colored pencils for the simpler designs.
Write a fun, sweet message inside to let your mom know that she's a special mom!
Feel free to write your own heartfelt message or use one of the options below.
Mother's Day Quotes
To the world, you are a mother. To me, you are the world.
Life doesn't come with a manual, it comes with a mother.
God could not be everywhere, and therefore he made mothers.
I am strong because a strong woman raised me.
Your smile makes me happy and your love is the purest emotion I have ever felt in my life.
One of these mother daughter quotes might also be helpful when you're crafting the perfect note for the inside of the card.
Mother's Day Poems
A mother's love is like a rose, so gentle and so sweet. Its fragrance fills our heart with love, and makes our lives complete.
Your voice is like a lullaby, so soothing and so warm. It sings to me of love and hope, and keeps me safe from harm.
On this Mother's Day, dear mom, I thank you for your love. For all the care and sacrifice, and blessings from above.
Your heart is so beautiful, so rich and full of grace. It holds our dreams and hopes and joys, and makes our world a better place.
Your Free Card Printable
I also recommend printing one of my I love my mom because printable.
Or my super fun Mother's Day Scavenger Hunt Clues.
**Remember that these beautiful cards are for personal use or classroom use only!
Click to download the Mother's Day cards.
Which design is your favorite?
I would love to know what different printable card designs you would like to see.
Let me know in the comments or at [email protected] and I can send you a custom design!