If you're looking for an I love my mom because printable, you're in luck, because I've got three for you to choose from.
There are many reasons why I love my mom, but sometimes it's hard to put it into words. For younger kids it's especially hard, but for adults also.
That's why I have created these printables. They give simple prompts that make expressing appreciation for the mom's in our lives super simple.
It's the perfect Mother's Day gift to give along with these Mother's Day cards to color and this Mother's Day scavenger hunt.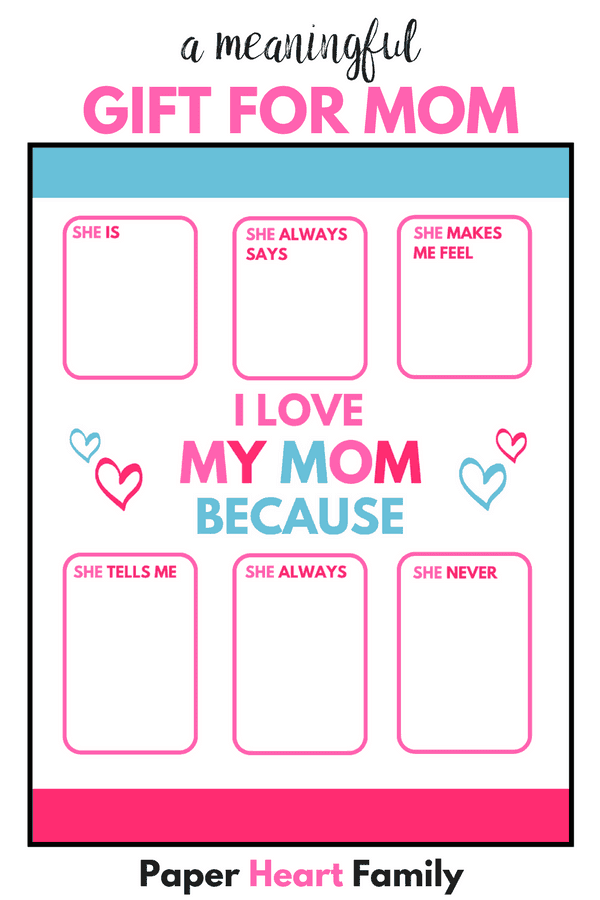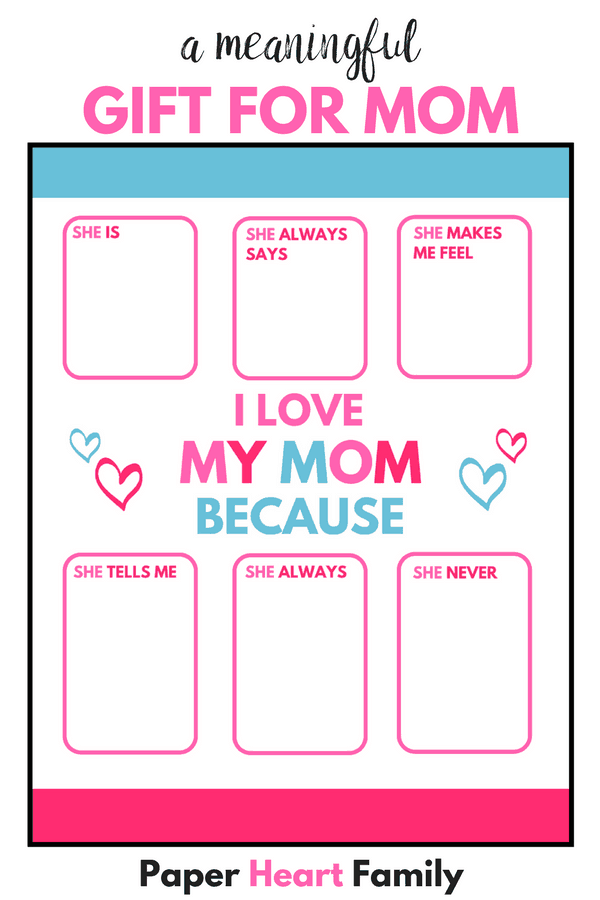 Whether it's Mother's Day, or your mom's birthday, or if it's just because, these printables are the perfect meaningful gift.
There are not one, not two but three designs for you to choose from. Because I'm indecisive. I also wanted to make sure that people of all ages could find a design that they could give to their mother.
Mothers do so much. The sacrifices that they make for their children deserve to be recognized and celebrated.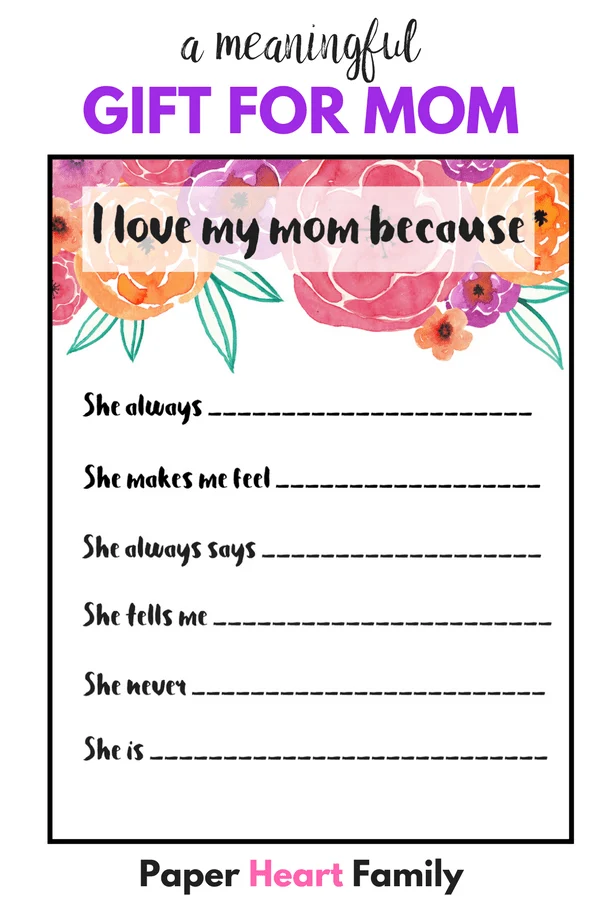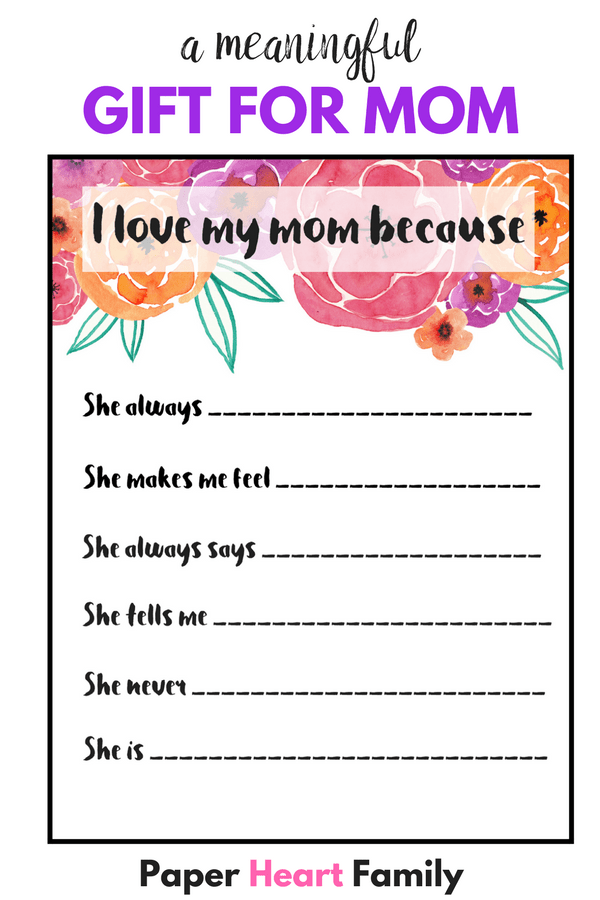 While it's always nice to give an actual gift, deep down moms simply want to be told that they are loved and appreciated.
This last printable I can see being filled out in elementary classrooms. And I'm sure that some of the responses from kids will be sweet, funny, adorable and most of all memorable.
This will be a keepsake that your mom will keep forever.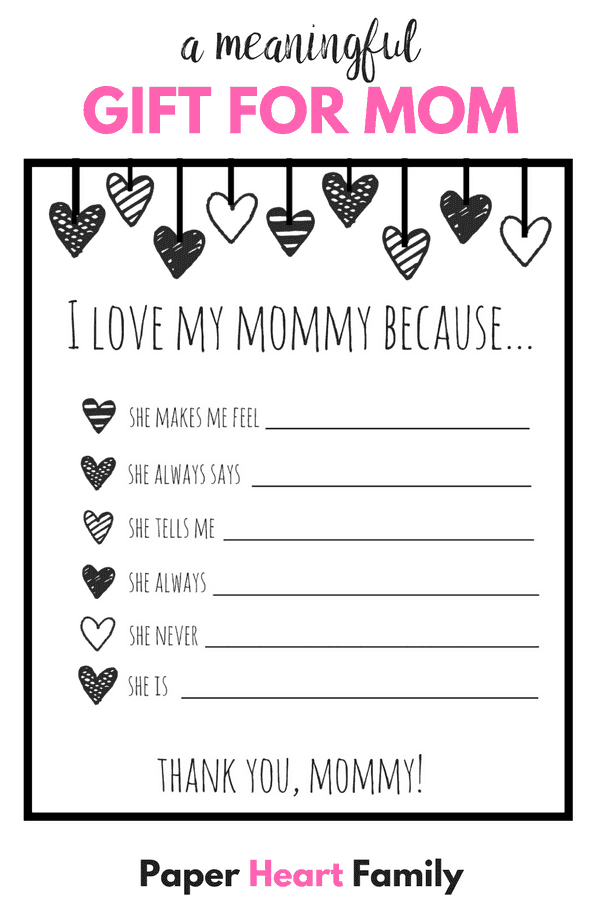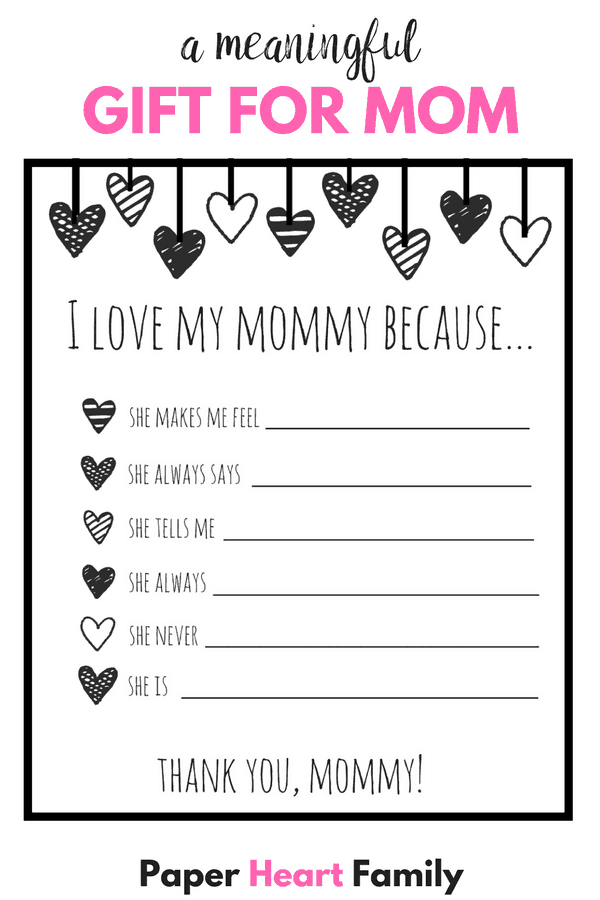 Click below to get your I love my mom because printable instantly.
Black and white "I love my mommy because" version
Don't forget Grandma! Hop over to my friend Caitlin's blog Real Mom Recs to download her printable for grandma.
And my other friend Alexandra at Coffee and Coos has awesome ideas for turning precious keepsakes into gifts for Mother's Day.
What is your favorite design?
This post contains affiliate links.
Gifts for Mom