When you find out that you're pregnant, the initial excitement and period of disbelief might quickly be replaced by an uncertain feeling of how you're going to afford a new baby. Babies need lots of things, right? Thankfully, there are many pregnancy freebies and baby freebies out there that are going to help you to enjoy your pregnancy and raise your baby without going into debt.
Read: How To Save Up To 2,000 Dollars During Baby's First Year
However, when I started researching and trying to find freebies, I found a lot of websites with free stuff that wasn't really free. For example, get this free baby carrier (just pay 16 dollars in shipping!).
This post contains affiliate links.
I don't know about you, but if I have to pay 15.99 in shipping, then I am NOT getting that baby carrier for free and I would rather buy one that I know has a good reputation. Like these baby wraps.
P.S. I never pay shipping. For anything.
If you're not an Amazon Prime member, what are you waiting for? Get your first month free.
So I decided to write a post that contained resources, products and items that are ACTUALLY free. 100%. No strings attached.
Pregnancy Freebies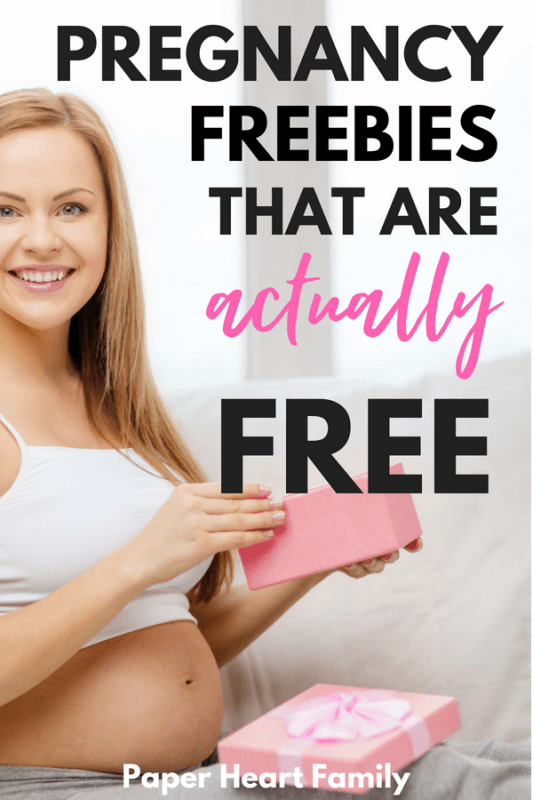 Whether or not your baby bump is showing yet or not, I'm sure you want to take a lot of photos of your bump.
Read: When Will I Start Showing?
I love these printable milestone cards because you can show in your photo just how far along you are. Simply include the card in your photo!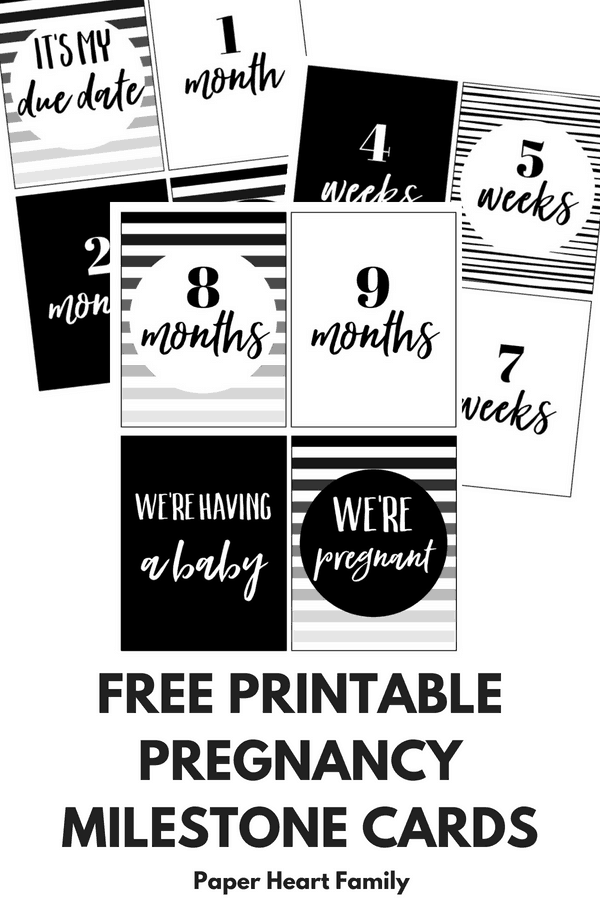 Pregnancy Trimester Journal
You know all those amazing feelings that your experiencing right now? As well as all of the crazy pregnancy symptoms and everything else.
If you are determined to document your pregnancy, this free printable Pregnancy Trimester Journal will help!
It allows you to quickly and easily write down your symptoms, cravings, aversions, accomplishments and thoughts.
This is an amazing email series that will take you from wherever you are in your pregnancy to birth. This email series will provide you with weekly info based on your due date, a weekly tip on how to prepare for baby's arrival, and pregnancy journal pages and other free printables to make it through pregnancy confidently.
As an Amazon Prime member for many years, I don't think I would be able to function without it.
When my children were babies especially, I was constantly ordering what I needed and getting it shipped to my door 2 days later. Even now I use it ALL the time because one, I just don't have the time. Two, I'm super forgetful, and many times find myself ordering birthday gifts and things last minute because Mom brain. And three, it's SO much easier than dragging my kids out to the store.
If you are a Prime member, you can get a free membership to Amazon Family.
Amazon Family allows you to save 20% on diapers and baby food, and gives you a 15% baby registry completion discount.
If you are not a Prime member, click here to get your Amazon Prime Free 30-Day Trial.
Thinking about the actual laboring process can definitely be anxiety attack level stuff.
Hilary, a labor and delivery nurse, offers this free course to teach nervous pregnant mamas how to be excited for your upcoming delivery, not stressed out.
The course covers 3rd trimester testing that you might need, common labor fears and tips for baby's arrival.
I also love that you don't have to leave your home (or your leggings!) for this class.
The absolutely incredible company Earth Mama (they have amazing products, my favorite is their nipple butter) has this free printable birth plan that is genius.
It covers everything that you might want to consider if you want to have a birth plan.
I wanted to have a non-medicated birth with both of my pregnancies, but I only succeeded with my second.
I never had anything in writing to explicitly say what I wanted. That was mistake number one.
This plan walks you through all of your options and then creates your personalized plan just for you, whether you would like a medicated, non-medicated or natural birth.
It covers what you are okay with and not okay with:
-before labor begins
-as induction methods
-the environment (who can be in the room, how you would like the room to be)
-as pain relief
-for monitoring
-during second stage labor
-during delivery
-in the case of a c-section
-during third stage labor
– for newborn procedures
– during your hospital stay
Take a closer look at Earth Mama's Free Birth Plan.
Hospital Freebies
After giving birth, you're going to need a lot of items to help you manage the pain and be comfortable.
Take whatever the nurses will give you, and ask for extras. Your medical insurance is paying anyway!
With my first child I felt bad asking. With my second, I was sneaking everything possible.
Here are some of the items you might expect to receive from the hospital (although each one is different): diapers, onesies, blankets, mesh underwear, pads, numbing spray for you, a bottle to wash up after you use the bathroom, breast cooling pads, nipple cream, formula samples, nipple cream, pacifiers and bulb nose sucker.
While it might sound at this time like you don't WANT some of these items (mesh underwear? Numbing vaginal spray?!), believe me when I say you will be coveting these items very, very soon.
Related: Get Your Third Trimester Checklist
Free Prenatal Vitamins
Taking Prenatal vitamins during your entire pregnancy is vital to your unborn baby's health. If you have a Meijer Pharmacy near you, they have a program that gives free Prenatals.
If you're looking for a really fun way to announce your pregnancy to your best friend, significant other or parent, this announcement printable is it!
It says "if I'm getting fat, so are you!". Simply attach it to the recipients favorite high calorie treat!
Target Baby Registry Freebies
If you start a free Target baby registry, you will receive a baby registry gift box filled with samples and high value coupons.
Normally I'm not really into samples, but with a baby samples are great because certain things might not work for your baby.
Amazon Baby Registry Freebies
Amazon's baby welcome box offers up some really amazing free goodies.
However, you do need to be an active Prime member in order to receive one.
Click over to request your Amazon Baby Welcome Box.
Free Pregnancy Apps
There is an app for everything, including pregnancy. This list of the 9 best free pregnancy apps covers everything from food no-nos, weekly trackers, baby names and counters for baby kicks and contractions.
Baby Freebies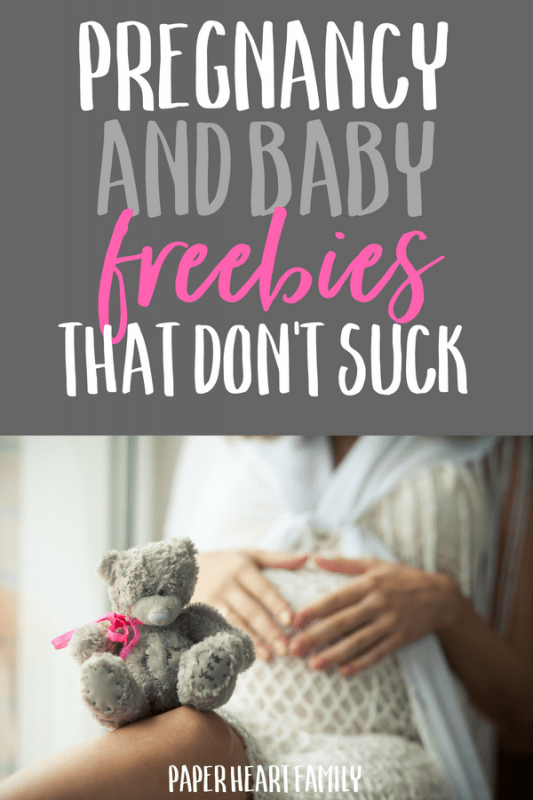 Get an official welcome to the world letter from some very special people
Did you know that you can send a birth announcement to the President, Mickey Mouse or even the Pope and in turn receive an official letter back?
Find out what you need to do to receive your special response.
Managing a newborns sleep can be difficult, especially if you are a first time mom. I know I personally spent way too much time trying to learn everything about baby sleep. An all inclusive FREE guide like this would have been amazing.
This guide teaches you how to make sure your baby is sleeping safely, the do's and don'ts of newborn sleep and how to solve common sleep issues.
The Imagination Library is an amazing book gifting program founded by Dolly Parton. Dolly was inspired to start the program by her father who never learned to read or write. The program now sends out over one million free books each month. Pretty incredible, right?
It's completely free for any family, as long as you live in a participating city. Click to check if the Imagination Library is available in your area.
Free diapers to those in need
If you are wondering how you are going to afford this baby and are on a very tight budget, you can reach out to your local United Way. Simply dial 2-1-1 anywhere in North America. If they cannot help you, they will direct you to someone who can.
Breastfeeding Freebies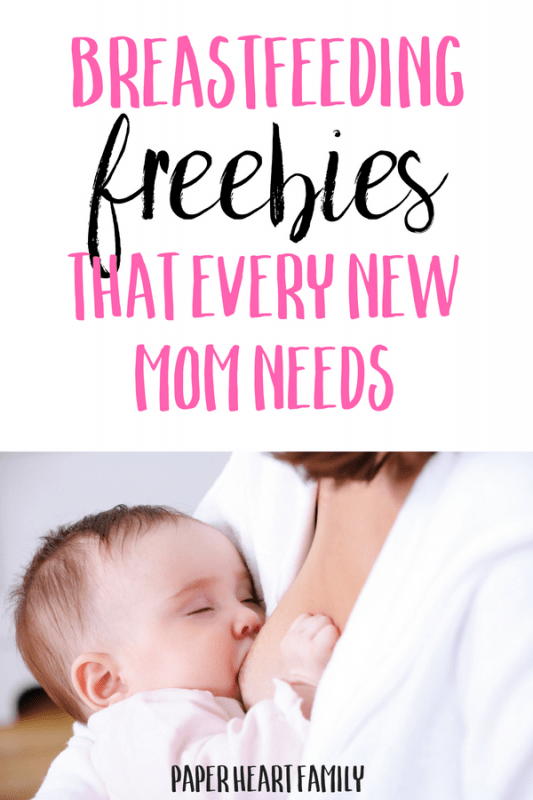 If you plan on breastfeeding for the first time, then I've gotta say, this course is a MUST.
Think about it.
We prepare our homes for baby, we prepare ourselves for birth, and preparing to breastfeed can be easily overlooked.
Breastfeeding is natural, right?
Well yes, but it doesn't always come naturally.
Read: Does Breastfeeding Get Easier?
Even with my second child, I felt like a complete breastfeeding newbie because she had latch issues that my first didn't have.
This course will teach you:
the many benefits (that you should keep in mind in the first few tough weeks)

common myths that you need to know to avoid Making potentially harmful mistakes

3 things that you can do NOW to ensure breastfeeding success in the first few weeks (this part is gold!).
Find out more about the free breastfeeding course.
This breastfeeding tracker takes the guesswork out of breastfeeding. You will no longer have to wonder "when did he nurse last?!" or "what side did I last nurse on?!".
Oh, and it's CUTE. And who doesn't love cute things?
Chat With Lactation Specialists and Cornell Certified Nutritionists
Happy Family Organics offers a free chat for new and expecting moms. A specialist will answer all of your questions about breastfeeding, supplementing or formula feeding.
Free Breast Pump
Having the right breast pump is essential to avoid a sudden drop in milk supply if you're a working mom. Luckily, if you are insured, you can likely get one for free. Find the best breast pump for everyday use, occasional use, or anything in between.
Have a happy pregnancy!