Searching for the perfect little boy quotes? I get it! Finding the perfect quote for whatever occasion is so important.
The perfect baby quotes can perfectly express what we feel in our hearts, but are unable to say.
The quotes that you will find in this post are the best of the best sweet little boy quotes. They aren't necessarily for babies (although they could work for babies for sure). These are more likely sayings about little boys, maybe toddler age.
But if you're looking for mom and baby quotes, don't worry. I've got you covered in my it's a boy quotes post.
I hope you find the PERFECT quotes about your little boy!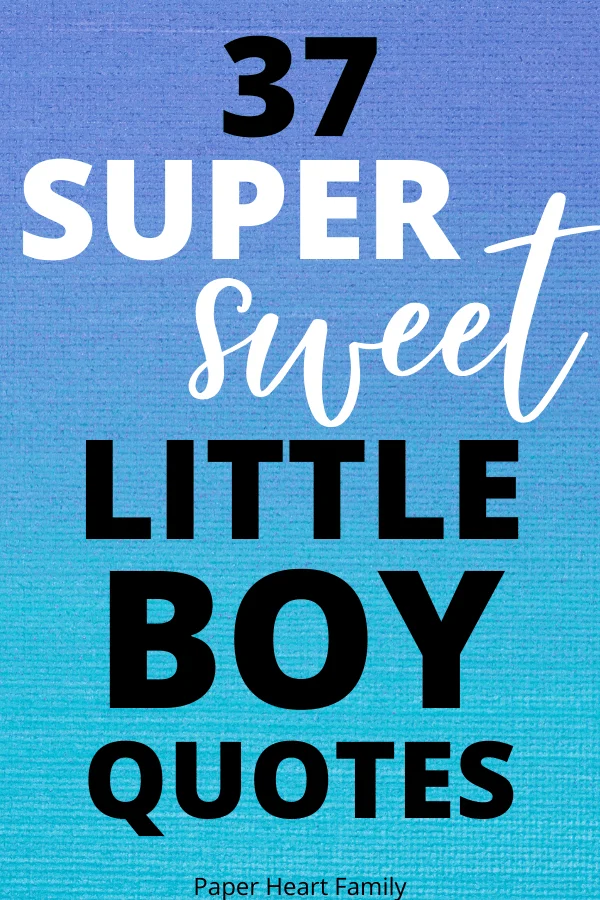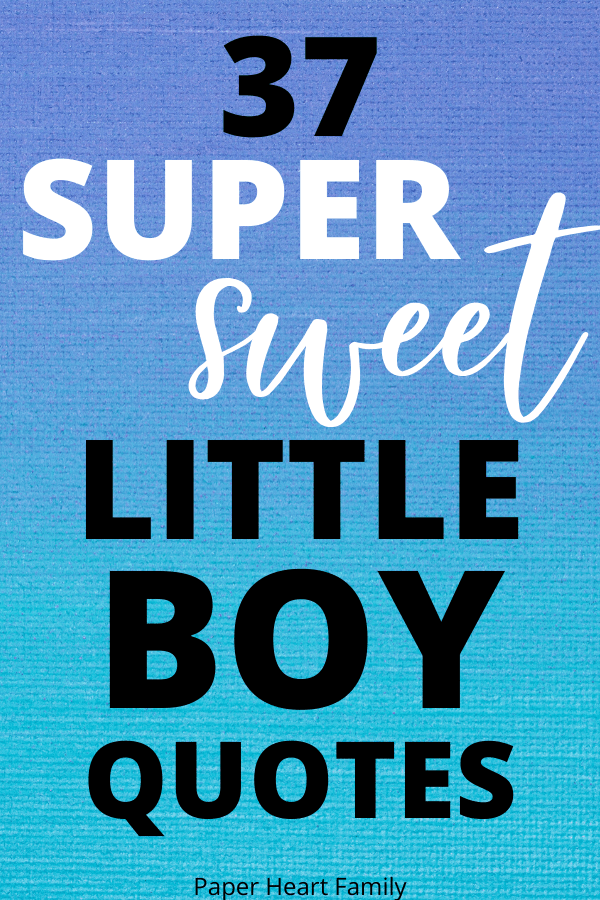 Little Boy Quotes
1. Planes, trains, trucks and toys, there's nothing quite like little boys.
2. Little boys should never be sent to bed. They always wake up a day older. -Peter Pan
3. And she loved a little boy very, very much. Even more than she loved herself. -Shel Silverstein
4. His little hands stole my heart, his little feet ran away with it.
5. Little boys leave smudges on your heart.
6. Little boys are just superheroes in disguise.
7. Such a big miracle in such a little boy.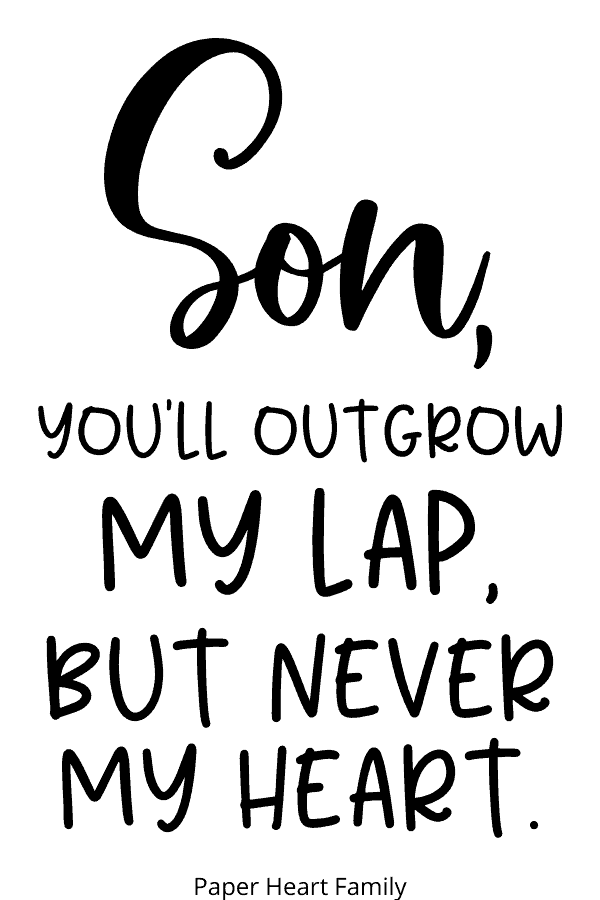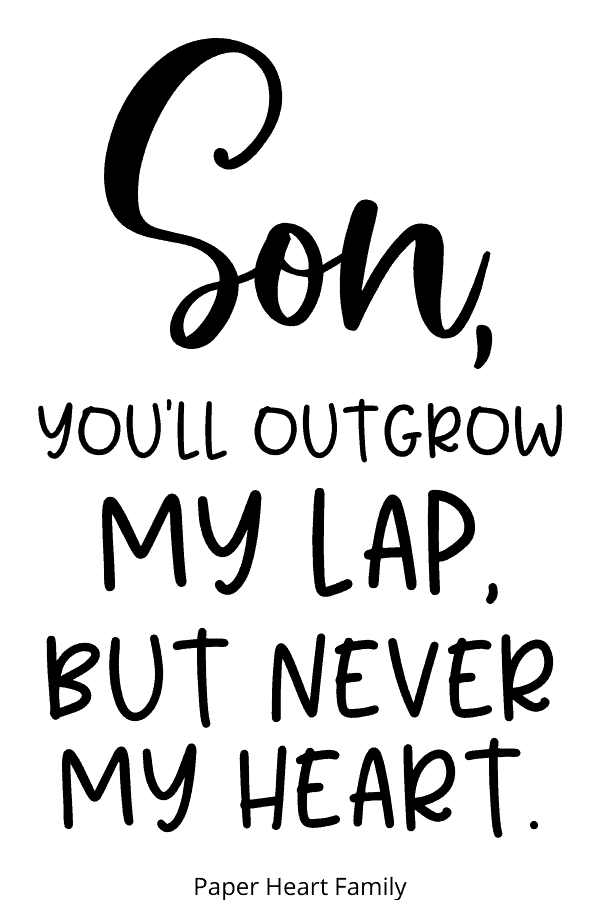 8. Son, you'll outgrow my lap, but never my heart.
9. Hold him a little longer, rock him a little more, read him another story, you've only read him four, let him sleep on your shoulder, rejoice in his happy smile, he is only a little boy for such a little while.
10. Snips, snails and puppy dog tails, that's what little boys are made of.
11. Heaven on Earth is looking at my baby boy. -Jenny McCarthy
12. Little boys don't take baths, they just dust off.
13. A little boy is the only thing God can use to make a man.
14. My little boy yesterday, my friend today, my son forever.
15. You are loved for the boy you are, the man you will become and the precious son you will always be.
16. Little boys can test your patience, run you ragged and make you want to pull your hair out. But they will also melt your heart with just one look and make you wonder how you ever existed before them. -From The Bottom Of My Purse
17. Goodness will find the little boy. It always has. It will again. -Cormac McCarthy
18. Sometimes when I need a miracle, I look into my son's eyes and realize I've already created one.
19. Little boys bring you to the brink of insanity before gently easing you off the ledge with a sweet kiss and laughter from a perfectly timed fart.
20. Boys are meant for kisses and hugs, for watching rainbows and catching bugs, for sharing all of your favorite things, for books to read and songs to sing.
21. The greatest treasure to fill our home with joy is our active, curious, rambunctious little boy!
22. Daddy will you read to me as I sit upon your knee? I'll hold the world in my little hands and like you one day I'll be a man.
23. Between the innocence of babyhood and the dignity of manhood, we find the delightful creature of a boy.
24. There comes a time in every rightly little boy's life when he has a raging desire to go somewhere and dig for hidden treasure. -Mark Twain
25. Cheerily, then, my little man, live and laugh, as boyhood can.
26. Sometimes all it takes is a little hand reaching for yours to remind you that theses are, without a doubt, the best years of your life.
27. Be gentle, my little thunderstorm. The world is just not ready. -AJ Lawless
28. Mud and trucks and eight point bucks. That's what little boys are made of.
29. Just when you think you know love, something little comes along to remind you just how big it is.
30. Dream big, little man.
31. Mischief, giggles, fun and love, that's what little boys are made of.
32. Let him be little, let him be wild, let him be a little wild.
33. Along came this little miracle, and no day was ever ordinary again.
34. Sometimes the littlest things take up the most room in your heart. -Winnie the Pooh
35. He's tender and bashful, but boyish and brute, impossibly clever and cunningly cute.
36. But Jesus called the children to him and said, "Let the little children come to me, and do not hinder them, for the kingdom of God belongs to such as these. -Luke 18:16
37. I am your parent, you are my child, I am your quiet place, you are my wild.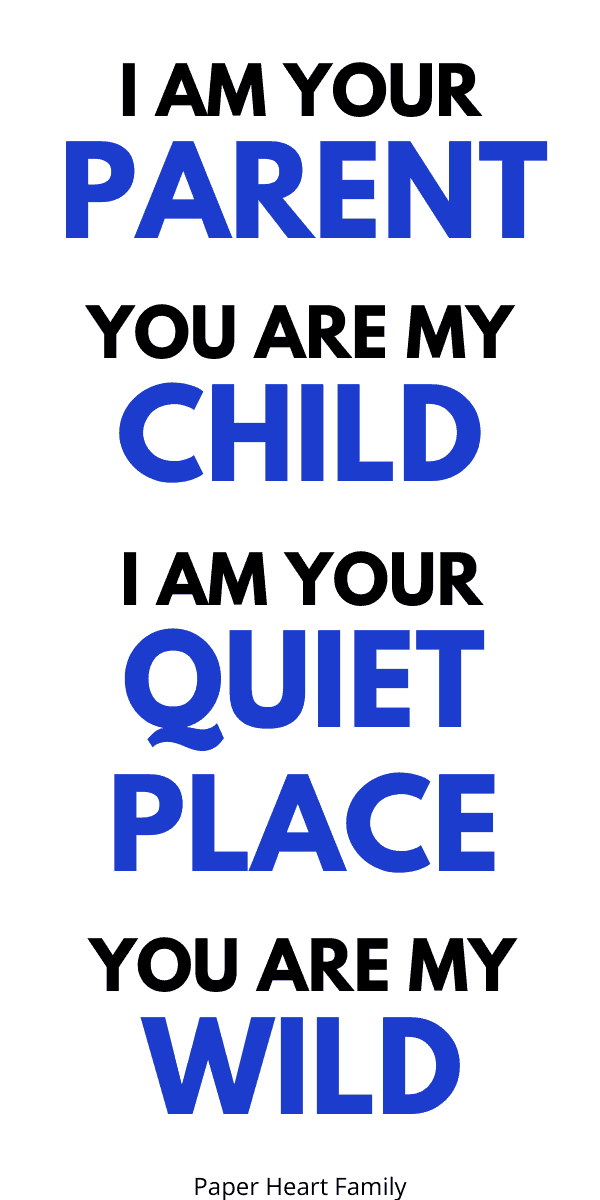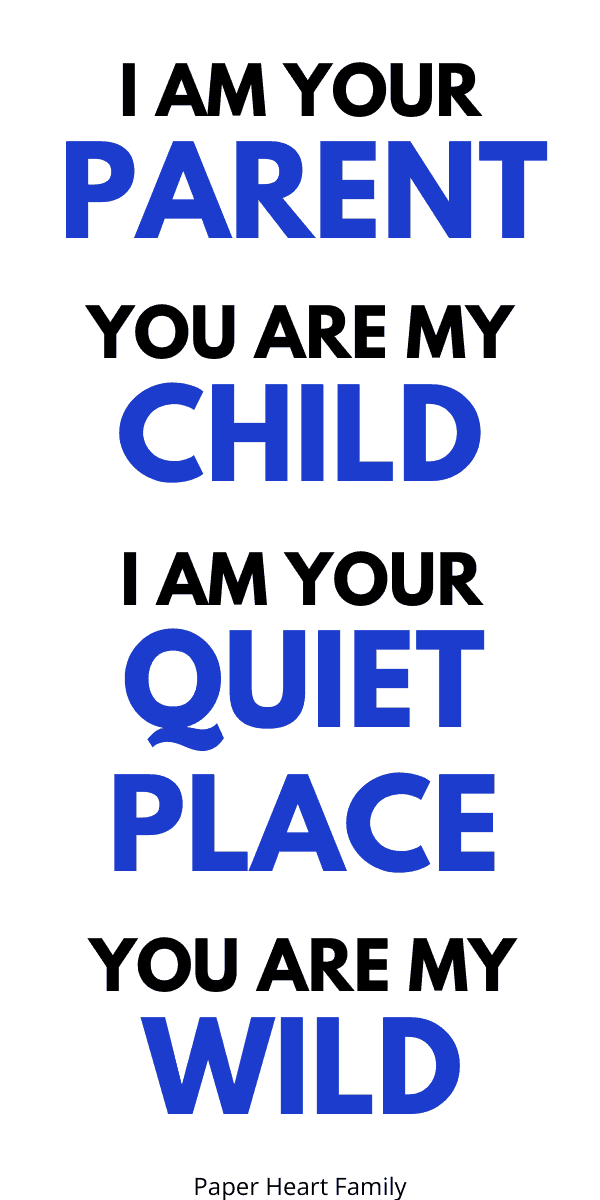 What is your favorite quote about little boys?